Online retail giant Amazon is expected to announce the second generation of its Android OS based tablet – Kindle Fire 2 by the end of next month.
CNET has been tipped by a source that Amazon will introduce Kindle Fire 2 tablet for as low as $149 (Rs. 8550 approx.). The new Amazon Kindle 2 will sport higher display resolution and will have a camera at the back. Interestingly, the Google I/O conference commences in couple of hours from now (22:00 hours IST) and Google is expected to show the affordable Nexus Tablet.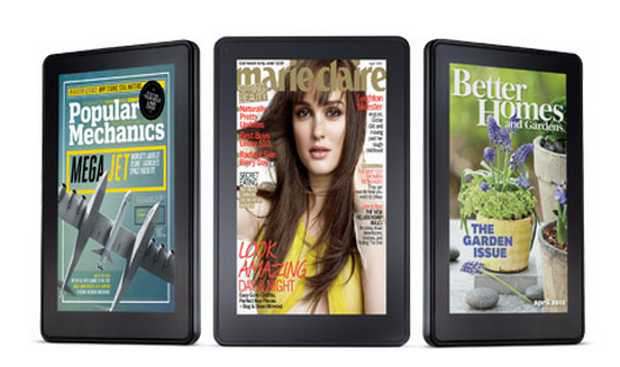 Amazon had introduced a low-power hardware bearing Kindle Fire last year with Android operating system running on it. The company is expected to launch the first iteration of that as Kindle Fire 2 in couple of weeks from now. The Kindle Fire 2 will have camera and physical volume control keys which was much demanded feature from the existing Kindle Fire users. Surprisingly, the company plans to offer only 8 GB on-board storage with no expansion capabilities. Now that might irk several users but as long as Amazon continues offering free online storage for purchased goods, it is all fine.
The new Kindle Fire 2 will come with an affordable pricing of $149 but unfortunately may not be made available worldwide. That is where Google-ASUS developed Nexus Tablet steals the show with expected price of $199 and possibility to be made available worldwide. Google has lately started selling Galaxy Nexus through the Google Play Store and it is quite possible that the Nexus Tablet might be listed for sale on it too.
In terms of hardware, the Nexus Tablet is going to be much superior to the Amazon services centered Kindle Fire 2. In coming four to five weeks, we shall get to see the new affordable range of tablets bearing 7 inch display and enough multimedia features.