Amazon is bringing a new smart home device to the Indian market, and it's the Echo Show 10 (3rd Gen). Alexa powers it, and it is among the costliest display device in the market. In addition, the device packs both audio and display related features in a single package.
Amazon Echo Show 10: Pricing and availability
It is priced at Rs 24,999 in India and will be available in a single black colour variant on Amazon and Croma.
The company had recently announced a price cut on the Echo Show 5 in the country, which is now priced at Rs 6,999, down from its original price of Rs 8,999.
Amazon Echo Show 10: Specifications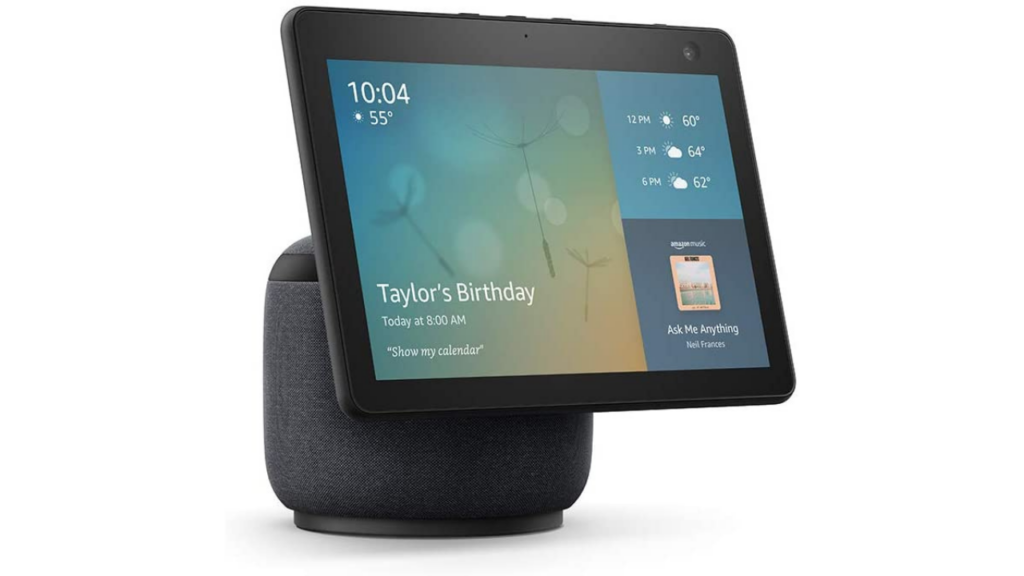 The new Amazon Echo Show 10 sports a 10.1-inch 1280×800-pixels resolution display. For audio, you get 10W speakers consisting of two tweeters and a woofer. In terms of design, the speaker is the base for the device, while the screen is attached separately at the top.
The Echo Show 10 comes with a 13 MP camera. This camera supports auto-framing and motion, digitally pans, tilts, zooms, and the screen's movement to keep single or multiple users in frame of view.
With the new Motion feature, the device will rotate and sit in any position you like. The rotation mechanism is down at the bottom of the base. With this feature, the device will be able to face the person giving Alexa the voice commands. In addition, when consuming visual content, the device can also identify for how long the user is viewing the display.
The smart display can also stream content from Prime Video or Netflix. As the device is Alexa-powered, you get multiple smart capabilities, including all the voice commands. As there's a display, it shows the graphics and text that sync with what Alexa replies to the user.
Echo Show 10 is built with multiple layers of privacy controls. It includes a mic/camera off button and a built-in shutter to cover the camera when not in use. The device comes with MediaTek 8183 main processor. A second processor with Amazon AZ1 Neural Edge is also present for efficient performance. In addition, it comes with Wi-Fi, Bluetooth support for ease of connectivity.
Users will need to install the Alexa app on their iOS or Android devices for accessing the full list of commands and other features.