Seems like HMD Global is getting ready for the launch of a new phone soon in the United States. As per the reports, the device with model number Nokia TA-1071 has got the all necessary approval from Federal Communications Commission (FCC) that regulates interstate and international communications by radio, television, wire, satellite and cable in the US. As per reports, the phone is none other than the much in leaks Nokia 1.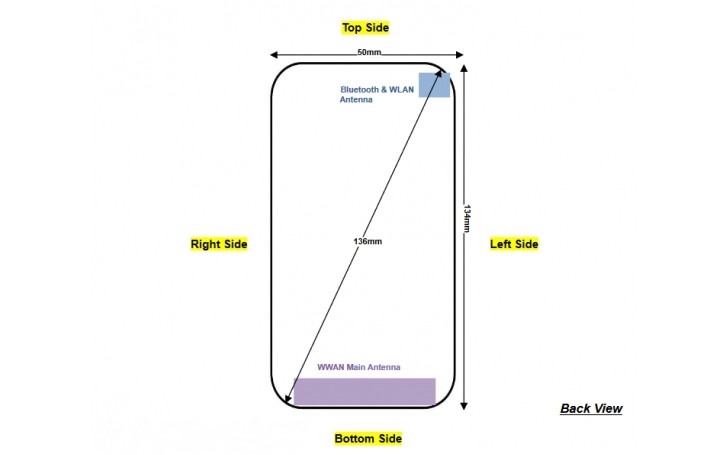 As per the FCC listing, the Nokia TA-1071 will be 134 mm tall and 50 mm wide with a diagonal of 136 mm, means the smartphone will feature the dimensions 136 x 134 x 50mm. Furthermore, the listing has also revealed some connectivity options like Bluetooth 4.0, 4G LTE and WiFi 2.4 GHz for the Nokia 1. The listing also mentions some technical details like bands, frequencies and antenna positioning for the said phone.
A recent render of Nokia 1 revealed it as a very compact device. There is a front-facing camera on the top left corner and on the rear, the Nokia 1 has a single rear camera with a large LED flash followed by the Nokia logo and a small speaker grill at the bottom.
As per earlier leak, Nokia 1 could boast an HD resolution of 720 x 1280 pixels and it will come equipped with 1GB of RAM and 8GB of internal storage. It is said to be powered by Snapdragon 212 chipset. It is likely to be priced at 5990 Rubbles, which roughly translate to Rs 6,550. Nokia 1 is said to an Android Go phone which is a lightweight version of Android for phones with 1GB RAM or less.
You might like this
Meanwhile, Mobile World Congress (MWC) event is scheduled to be held from February 26 to March 01 this year and HMD Global has already scheduled its launch event on February 25th, i.e just ahead of MWC. In the event, the company is expected to launch Nokia 9 and Android Oreo (Go Edition) based Nokia 1. Apart from these two phones, the company is also said to launch the Nokia 4, Nokia 7, Nokia 8 (2018) and the 4G LTE-enabled model of the Nokia 3310 feature phone.