Airtel today announced the beta launch of Wynk Games, it latest OTT (over-ther-top) app for Android users with a library of over 2,000 global and local across genres (including several premium and paid titles at no additional cost). It offers an exhaustive catalog of local and global games across genres such as cricket, sports, racing, adventure, cards, kids and puzzles.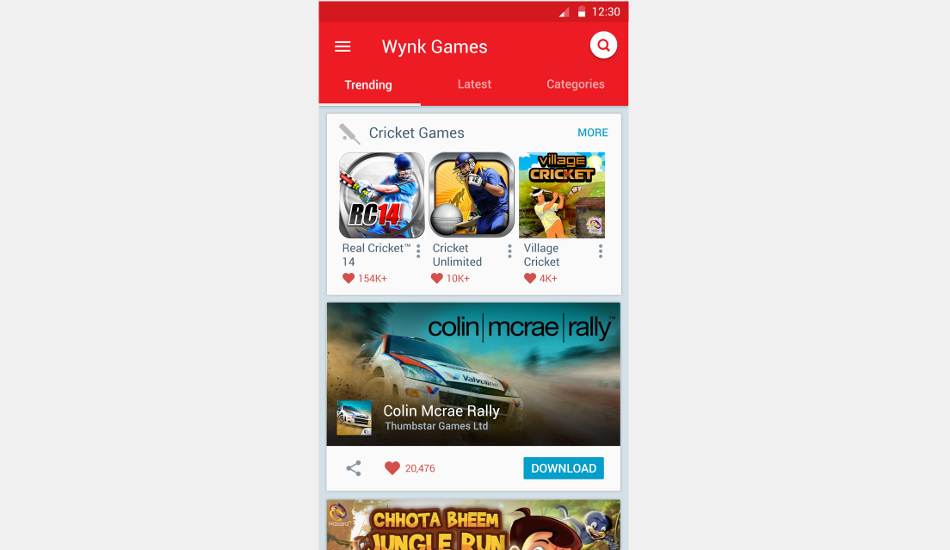 Airtel Wynk Games app is available for Android users and the can be downloaded from www.wynk.in. The company said that the subscription is free with Airtel data users and is available at a price of Rs. 29 for non Airtel users in the current beta phase,"
"By subscribing to 'Wynk Games', customers can enjoy a host of games at no additional cost – this includes many games that are typically found as 'paid' elsewhere" said Kartik Sheth, CEO – Wynk, Bharti Airtel at the launch.
He added "Also, though customers download various games for free, they often can only play a few levels of the game before hitting locked levels and getting prompted to make coin purchases to continue. 'Wynk Games' does away with all these challenges and allows customers to enjoy complete games".