While facing the heat following the US trade ban, Huawei is now getting criticised for yet another reason. A number of Huawei smartphone users are now reporting that their devices have suddenly started showing ads on their phone lockscreens.
Several users of Huawei phones have taken to Twitter and Reddit to report that advertisements have started popping up on their smartphones. The ads start appearing for users who have left the lockscreen wallpapers enabled. What this means is, if you're one of those users using Huawei's Magazine Unlock feature, you'll now be greeted with the new ads, reports 9to5Google.
The ads shown on the phone's lockscreen are all from Booking.com. The list of devices affected by the latest development includes the Huawei P30 Pro, P20, P20 Lite, P20 Pro, Mate 20 Pro, and Honor 10. The ads have started popping up for Huawei phone users across the world including UK, Ireland, South Africa, Netherlands, Germany, and Norway.
Users claim that they were never notified with any form of announcement or warning that advertisements will be shown on their phones, nor were they prompted to out of them.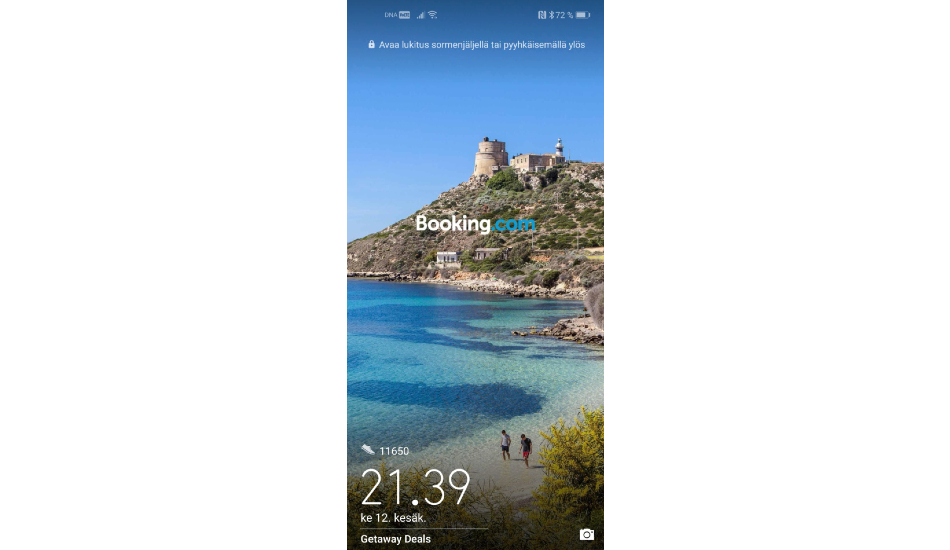 There's a workaround to not be greeted with the pesky ads as users can choose to turn off the pre-installed Magazine background images. Not all Magazine lock screen wallpapers have been embedded with adverts but chances are Huawei will add them to more wallpapers in the future.
Another way to escape lockscreen ads will be by disabling AppGallery updates. AppGallery is Huawei version of the Play Store and disabling these updates might prevent Huawei from replacing the wallpapers with adverts.
While Huawei hasn't officially spoken about the matter, its customer support team has mentioned that ads are shown because of the Booking.com app. However, users who don't have the app installed are also reporting the display of ads.
The bottom line of Huawei taking such a move could be the consequence of the US Ban and the company could be doing so to have a continuous stream of revenue. On the other hand, the popping up of sudden adverts could also be a technical problem. We'll know more once Huawei makes an official statement about the situation.