Roughly two years back Samsung had launched the Rex series of feature phones to counter the dominance of Nokia's Asha series of devices. And now, a similar story is being written again. The only difference is characters have changed – Rex has been replaced by Tizen and Asha by Android.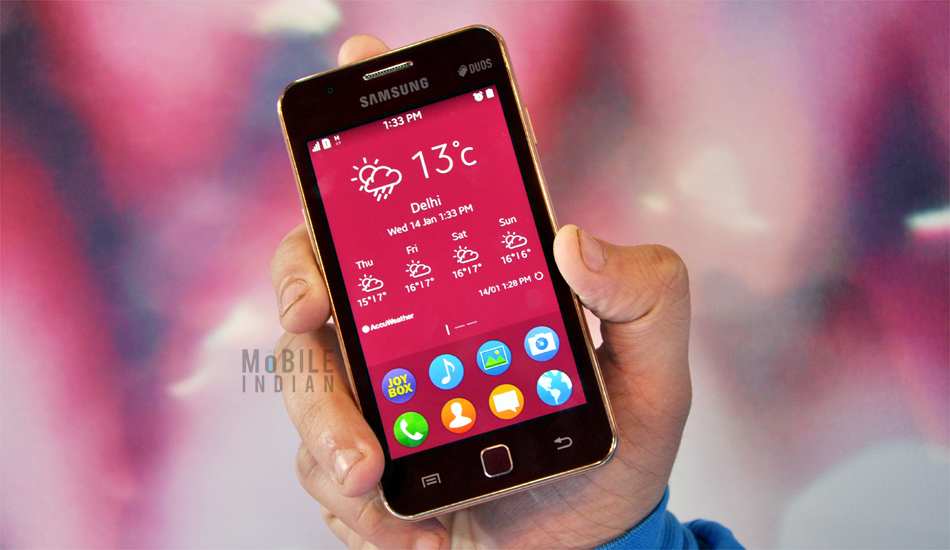 The first time around it was a strategic step on Samsung's part to curtail the growth of Nokia in feature phone segment without a long term objective. But this time round Samsung seems to be more serious.
Let's compare the Samsung Z1 with other entry level Android phones and see if it does have enough power to compete with them.
Philosophy
While launching the phone in New Delhi yesterday, Samsung said that the thought process behind the launch of Tizen based smartphone is to meet the unique, entertainment-focused needs of Indian consumers for a personal and reliable mobile experience. Sounds interesting, but no information about partnership to get the tailor-made content to address the above-mentioned objective.
On the other hand, all low cost Android phones are being launched with just one philosophy (other than making money) – bring all the mobile users on the information highway and along with provide an ecosystem (apps) to make their journey pleasurable.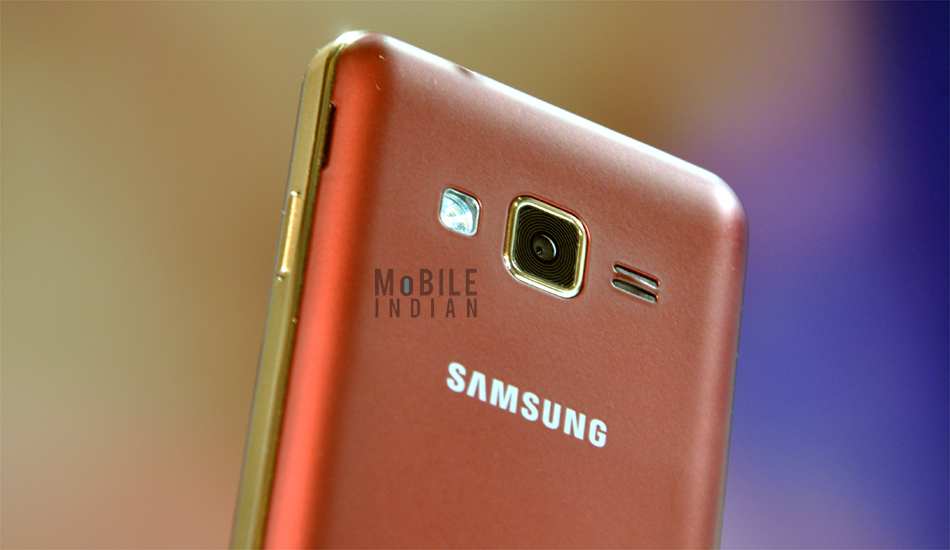 As of now it will be very difficult to comment who's philosophy is better simply because Android has to a large extent proved it with its low-cost devices. On the other hand, Samsung has just started its journey and we need to give them some time before we draw any conclusion.
Screen size
Samsung Z1 has a 4 inch display screen while, in the same price bracket, Android smartphones come with screen sizes upto 5 inches. So, here Android devices offer more options in terms of display size, atleast at this point off time. Samsung has promised to bring more devices with Tizen operating devices. So in future the contest between Tizen and Android devices is expected to get hotter.
At this point of time though the Samsung Z1 does not look much better in terms of display against Android smartphones priced close to it. The Z1's display has 480×800 pixels resolution while its Android competitors offer up to high definition resolution and some even offer protective screen glasses like Corning Gorilla Glass.
Battery size
The Samsung Z1 offers a 1500 mAh battery which is not bad for a 4 inch device, but I would have loved to see a bit bigger battery, at least a 2000 mAh unit. Android based devices in this price segment have batteries ranging between 1200 to 4000 mAh batteries. Bottom line is that whatever Tizen based devices are launched in future Round 1 has been comprehensively won by Android devices.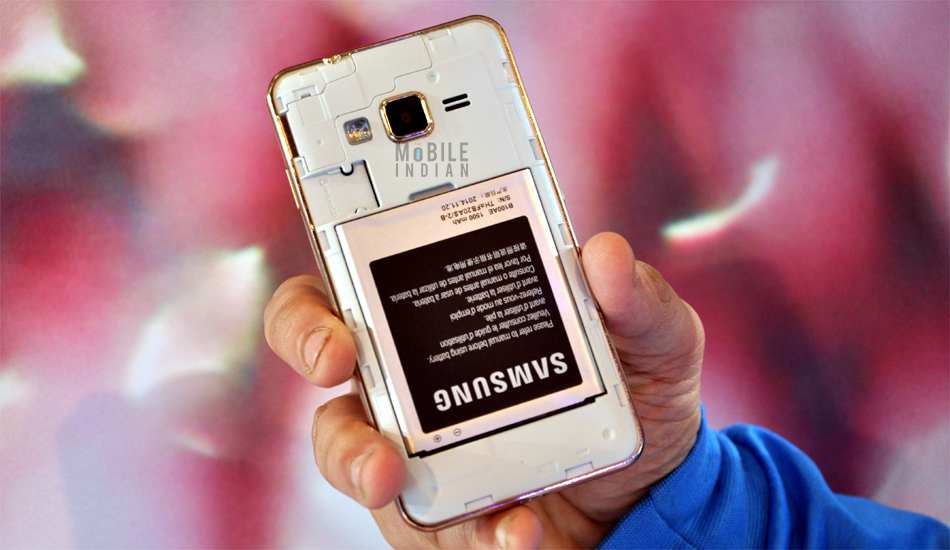 User interface
Samsung Z1 gives you an Android like user interface feeling and doesn't have any special element to its interface. But we will reserve our comment for this segment till we do the review of Z1.
Camera
Z1 has a 3.1megapixel rear unit and a VGA camera on the front. Android based devices that have similar price tag as Z1, offer even 8 megapixel rear camera. In this segment, Samsung will fail to impress consumers.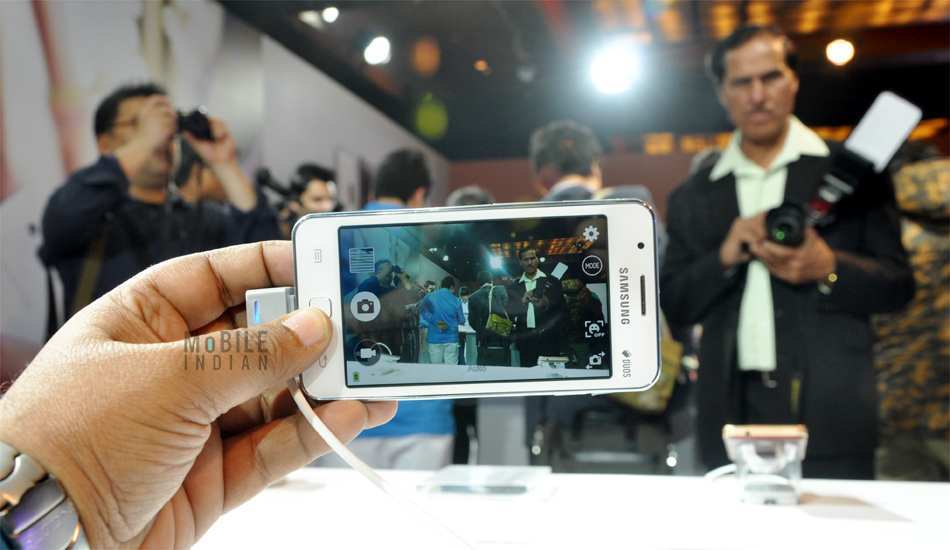 Connectivity
Finally, there is a parameter on which both Tizen and Android are at the same level. Z1 supports dual SIM, 3G connectivity, WiFi and Bluetooth as all the other budget Android based smartphones. As of now I am not sure whether Z1 has a hot swap feature, which is available on other Android phones.
Processor and memory
Samsung Z1 has a 1.2 GHz dual core processor, while some of the Android phones in this price segment have quad core processors. Here there is nothing much to compare because processing capabilities depend on operating system and in case of Z1 dual core may be sufficient to provide a smooth experience. Also, not all affordable quad core Android devices offer the desired output.
On the memory front, Samsung Z1 looks quite weak as it has just 768 MB RAM and 4 GB internal memory which can be further expanded using a micro SD card by up to 64 GB. Even some of the Android smartphones have similar stats.
The real picture of performance will emerge only when we do the review of Z1 which we will publish in next few days.
Apps
Here there is nothing much to say. Samsung has not shared the number of apps that will be available to Z1 users and everyone knows how many apps are their on Android Play store. Here we would like to mention that at any given point of time a user might be using just 10 -15 apps but nobody would disagree with the fact that more the merrier.
Price
On the price front, Samsung has done a decent job to compete with other low cost Android devices. Currently, you can get an Android phone with Z1 like specs for as low as Rs 4,000 but Z1 is priced at Rs 5,700 and most of the decent Android devices have a similar price tag.
Wrapping Up
It is too soon to give the verdict because Samsung just yesterday announced its first Tizen based smartphone and we have not tested it. But based on the specs we can definitely say it looks struggling in camera, internal memory and battery front. Also, since Samsung has not shared information about the app store we have to assume that it may be having some issues because in the past Samsung has never shied away from saying the numbers.