After Apple, Amazon has now decided to dump Google Maps from its upcoming range of Kindle Fire tablets.
Apparently, Kindle is in talks with Nokia to adopt the later's navigation service for the Kindle Fire tablets. According to a report of Reuters, "Amazon has also partnered with Finland's Nokia Ovi as a mapping provider."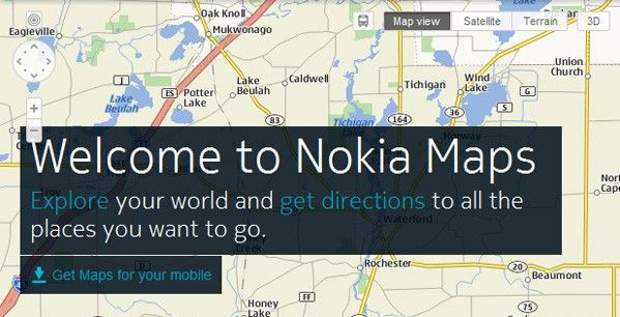 Currently Kindle fire tablets do not offer integrated Google maps for navigation, if the users have to access the service it can only be accessed through the web interface of Google Maps.
Apple, while launching the iOS 6 operating system, had announced the discontinuation of the use of Google Maps as the navigation service for its newer devices. Apple is instead adopting its own navigation service in its upcoming devices.
With the addition of Nokia Maps as the native navigation service, Kindle Fire users will definitely be benefited a lot. But why Amazon is dropping Google Maps is not known and it is quite amusing especially because the Kindle Fire is based on Google's Android operating system itself.