Adobe has formally announced the mobile version of the Photoshop Touch app for the Google Android and Apple iOS platform. The Adobe Photoshop Touch app was always available for the Apple iPad and Google Android based tablets. The new Photoshop Touch app has been optimised to work with variety of Android smartphones and Apple iOS based iPhone as well as iPod touch.
The Photoshop Touch app has been optimised for smaller displays bearing smartphones. Like the tablet version, the mobile app version has features such as Layers, advanced selection tools, adjustments and filters.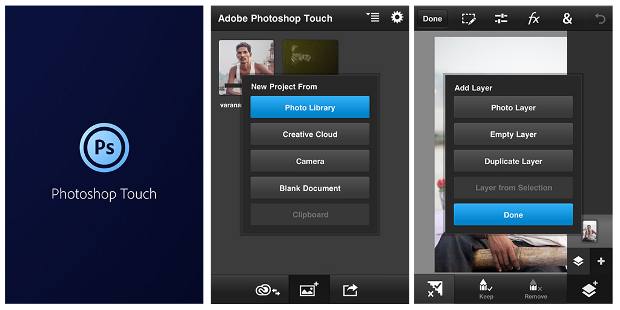 For the phones, Adobe has packed the Scribble Selection for high-precision selections using one finger. Indeed, it would be difficult to select different things in an image without this feature. There is also Camera Fill feature that blends different layers to the camera feed in real-time. Creative filters are the same as the one in tablet version such as the Colour Drops, Acrylic Paint and Ripple Filter.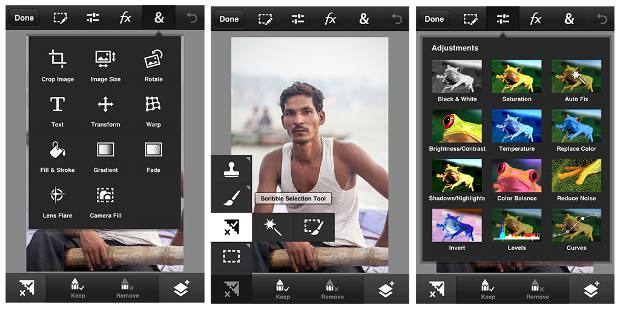 Apart from these options, Photoshop Touch also includes the standard Photoshop tools for editing and compositing on an image. The finished images can be saved on the device or directly uploaded to the Adobe Creative Cloud account to keep the projects in sync with the desktop program and the mobile app. The Photoshop Touch for Android requires Ice Cream Sandwich (4.0) or higher update running devices. The iOS devices require iOS 6.0 or later to run the Photoshop Touch smoothly.
Adobe Photoshop Touch costs Rs 270 and is available for Android devices form the Google Play Store and for iOS from the Apple App Store.