At its "Next@Acer" keynote in New York, Acer unveiled four new Chromebooks, bringing its assumptions of being super-cheap laptops down to the drain. Not only do the new Chromebooks match up to the likes of Google Chromebook Pixel, it the configurations inside the device are the same as the ones on a sub-$1,500 notebook from Razer or Apple. Months after releasing the world's first Chrome OS running tablet, Acer is bringing 15-inch and 13-inch 2-in-1 Chromebook Spin convertibles along with their non-touch counterparts which could be used as normal laptops.
The Acer Chromebook 13 and Chromebook Spin 13 are the latest notebooks running on Chrome OS specially designed for the business minded folks. While the highest variant of the normal Chromebook 13 is powered by an 8th Gen Intel Core i3-8130U processor, the most expensive Chromebook Spin 13 equips a faster 8th Gen Intel Core i5-8250U processor. Both devices are specced up to feature 16GB of LPDDR3 RAM while the storage options on the Spin variant goes as high as 128GB eMMC.
Unlike its order Chrome OS laptops, Acer's latest Chromebook 13 and Spin 13 are built on an aluminium chassis to make it look as premium as an Apple-made MacBook. In line with the recent trends in mobile screens, the Chromebook 13 and Spin 13 also adopt a FullHD+ display with a resolution of 2256 x 1504 pixels and a viewing angle of 178-degrees.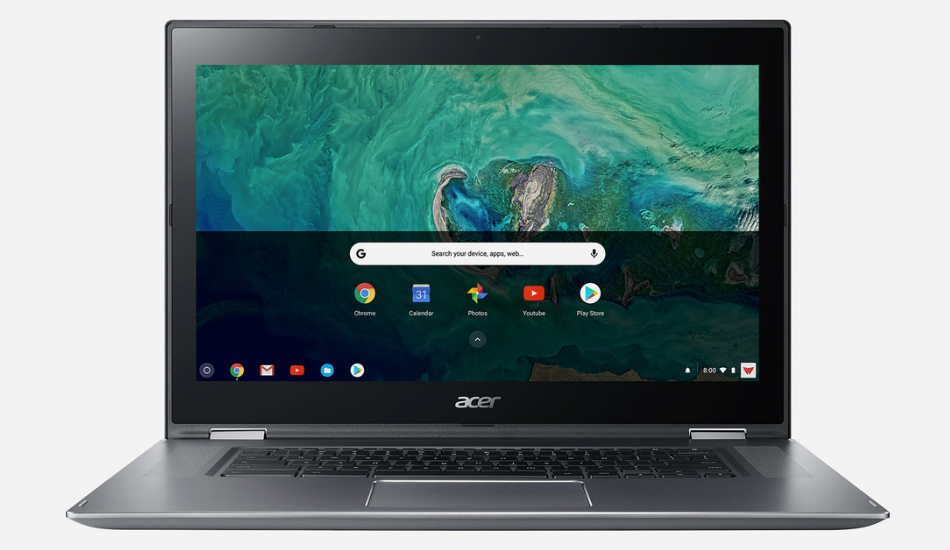 In terms of connectivity, the notebooks offer USB Type-C ports on either side of the Chromebook 13 and Spin 13 for data transfers, charging and to connect the device to an external display. There's WiFi, Bluetooth v4.1, and Android App support as well which allows users to download apps from Google's Play Store. Both notebooks have a full-day battery life of 10 hours while the Chromebook Spin 13 comes with additional support for touch and the ability to be used in four different modes for being a convertible.
Acer has also launched the Chromebook 15 and Spin 15, both featuring 15.6-inch Full HD IPS displays at a resolution of 1920 x 1080 pixels. Compared to their 13-inch counterparts, both 15-inch Chromebooks are configured to a maximum of a quad-core Intel Pentium N4200 processor. The devices will be available with up to 8GB of LPDDR4 memory and up to 64GB of internal eMMC storage.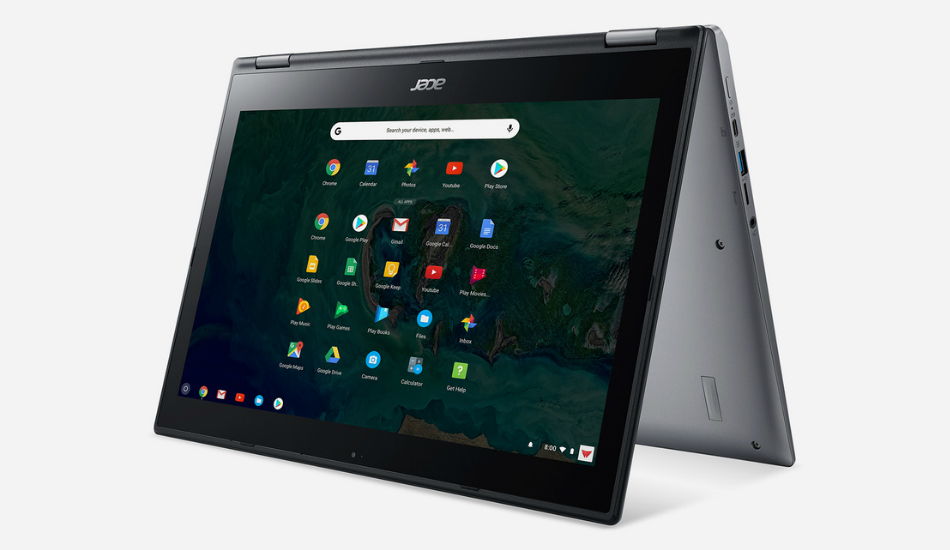 The Chromebook 15 and Spin 15 offers a portable yet powerful Chrome OS experience with a long battery life of 14 hours owing mostly to its power-efficient processors. Both laptops come with Android App support, Type-C ports for connecting to an external display, data transfers or charging, while the Spin 15 offers all of that with additional abilities like 10-finger touch and 360-degree rotation.
The Chromebook 13 will be available later this month for a starting price of $399 (approx. Rs 27,300) and its 15-inch variant will go for $349 (approx. Rs 23,900). The Chromebook Spin 15 will retail for around $449 (approx. Rs 30,700).