Acer will be launching a number of smartphones in the coming months in India including its flagship model, the Acer Iconia Smart, a company spokesperson told The Mobile Indian.
However, we have not been told about the exact date of launch which is expected to be in the second week of August.
The Acer Iconia's touchscreen is the reason for its huge popularity. At 4.8 inch, the capacitive touchscreen of the device is one of the biggest amongst smartphones, just behind Dell Streak's 5 inch screen.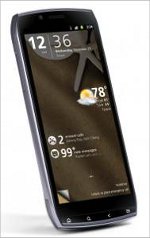 The display of this device requires a special mention primarily because of its odd shape add 21:9 ratio display with a native resolution of 480 x 1024 pixels. Its higher resolution ensures a smooth Internet browsing while its six axis gyroscope sensor and accelerometer combo make games realistic and fun.
The Iconia Smart will be based on the Qualcomm Snapdragon chip with a single core scorpion processor running at 1.1 GHz with 512 MB each of RAM and ROM, and an Adreno graphics engine for better graphics. Although slightly outdated in terms of the specifications but it will be featuring Google's latest mobile Android operating system, the Gingerbread.
As reported earlier also, the price point has not been revealed by Acer but this device is expected to compete with other bigger devices like the HTC Sensation and the Samsung Galaxy S2 and will be competitively priced as well.