Acer's new Iconia A110 tablet, which just a day ago was unveiled by the company at the Computex 2012 event, may come with Nvidia Kai platform.
Acer showed off two tablets Iconia A110 and Iconia 210 at the event. The Iconia A110 is expected to be priced below $200 (Rs 11,000) and start shipping in third quarter of this year (July-Sep). The new tablet features a quad-core Nvidia Tegra 3 processor with 1 GB of RAM, and will run Android 4.0, Ice Cream Sandwich.
While Acer has not revealed the platform that the tablet is using, the pricing suggests that Iconia A110 could be the first beneficiary of the Nvidia Kai reference platform for tablets.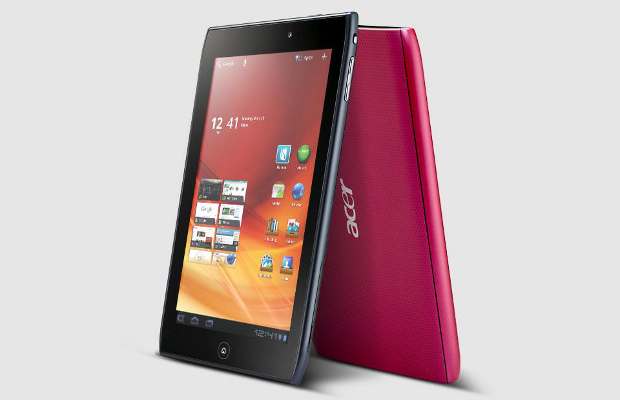 What is important about this launch is the fact that this and more tablets that follow on this platform from Nvidia will bring about a change in the entire tablet landscape as far as prices are concerned.
Kai platform was first revealed in May, and aims to provide tablet manufacturers with a cost-effective hardware solution for $199 tablets.
"Our strategy on Android is simply to enable quad-core tablets running Android Ice Cream Sandwich to be developed and brought out to market at the $199 price point, and the way we do that is a platform we've developed called Kai," Nvidia vice president, Rob Csonger has said while unveiling the platform last month.
Kai platform based tablets will use low power consuming display and other internal components, Csonger revealed then.
Currently the low cost tablet market is dominated by the Indian and Chinese players with their products featuring architectures designed on ARM A9 and A11 architectures.
Kai platform based tablets are expected to bring products that offer good performance at very reasonable price points and will push the Indian and Chinese brands to go further down the price ladder, which they are already doing in any case.
Notably, Asus is also planning to introduce the first Nexus tablet in partnership with Google and will be a low cost offering priced below Rs 15,000.