Datawind, the maker of Aakash tablet, has sold the maximum number of tablets in India in the last quarter of 2015, according to a latest report of International Data Corporation (IDC). The research firm, in its latest report said that Datawind got the top spot in Q4 2015 with 20.7 percentage share while Samsung had 15.8 per cent share. Micromax, Lenovo and iBall are other three notable tablet players of India with 15.5%, 13.8% and 10 per cent share respectively.
"With continued focus on entry level i.e. sub $100 tablet segment, shipments almost doubled year-on-year in 2015 Q4. Cost benefits through local manufacturing, free internet bundled tablets, higher online presence in Q4 2015 were few key factors which worked in favour of the vendor (Datawind)," IDC said in its press release.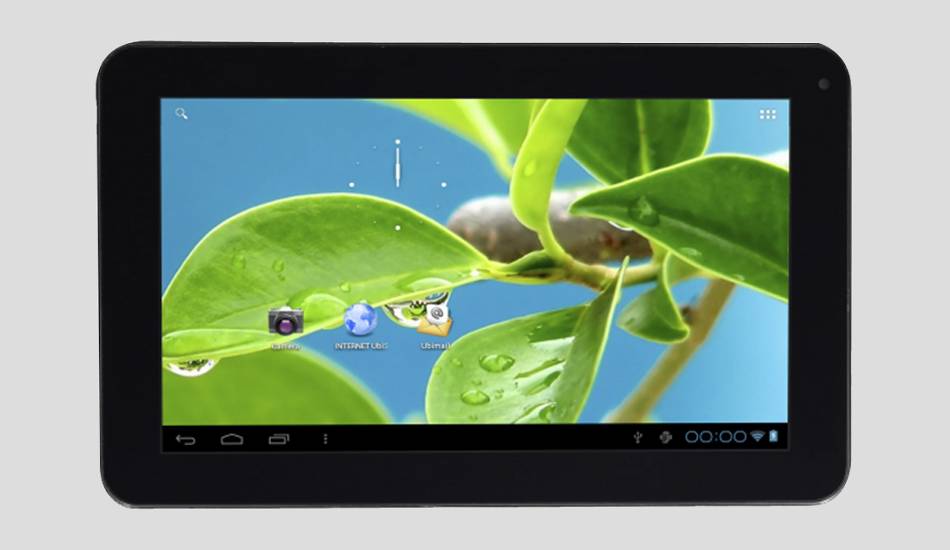 IDC further added, "Samsung took the second place in 2015 Q4 with 15.8 percentage share, as shipments dip by 8.7 percentage sequentially against 2015 Q3. Samsung is seen as the only vendor dominating in the premium end of the category with Android based detachables i.e. Galaxy Tab S2."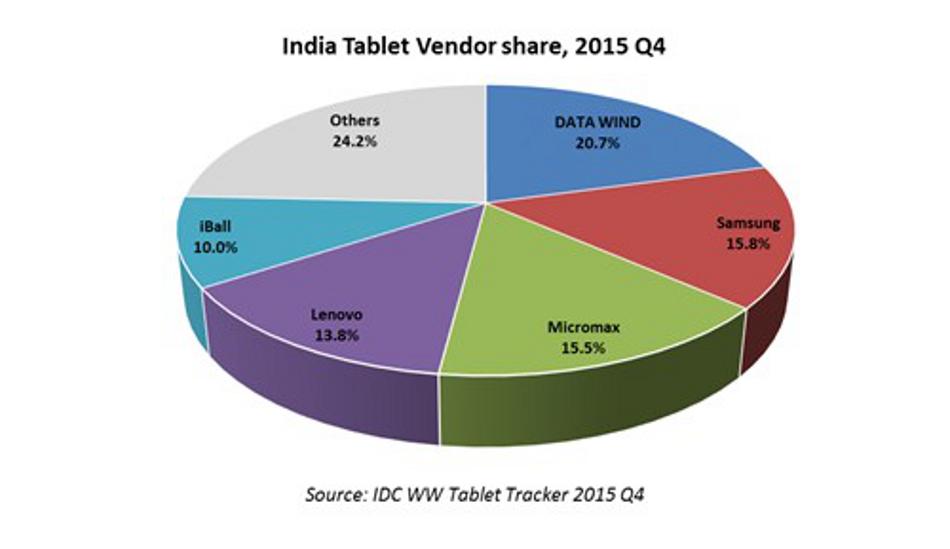 Though the tablet market saw a decline in the last quarter of 2015, the overall tablet market in India grew in 2015.
"0.86 million units of tablets were shipped in 2015 Q4, down 10.1 percentage over the same period last year. However, with each of previous two quarters clocking over a million units of shipments, total tablet market for 2015 managed to post a growth of 8.2 percentage at 3.8 million units, recovering from a sharp dip in 2014," said IDC.
Curiously, larger screen slate tablets are gaining share as 7-inch tablets are facing stiff competition from phablets (large screen smartphone). As per IDC,"2015 shipment of 8″-9.9″ screen tablet grew annually at 39.2 percentage accounting for 15.9 percentage of overall slate tablet volume."
This year (2016), IDC said, is expected to witness a marginal growth as consumer demand for tablets hits saturation.
Karthik J, Senior Market Analyst, IDC India, said, "Detachable tablet category is anticipated to ramp further as vendors strive to capitalize on the growth momentum by offering products at affordable prices. However, the migration from slate to detachable tablets in India would only be gradual."