Notwithstanding the phenomenal response that the Aakash tablet has got, the head of the head of One Laptop Per Child (OLPC) project of India has slammed the cheapest tablet terming it as 'pre-beta technology' and that it is incompetent to fully address the education needs of the students in the country.
"Technology creation seldom happens at the screwdriver level of expertise. We have no ready example of new technologies being developed. It requires being at a point in experience curve where risk of failures can be minimised. The first flurry of questions about Aakash are something one would expect from any pre-beta technology," said Satish Jha, chairman, One Laptop Per Child Project, in an interview given to Economic Times.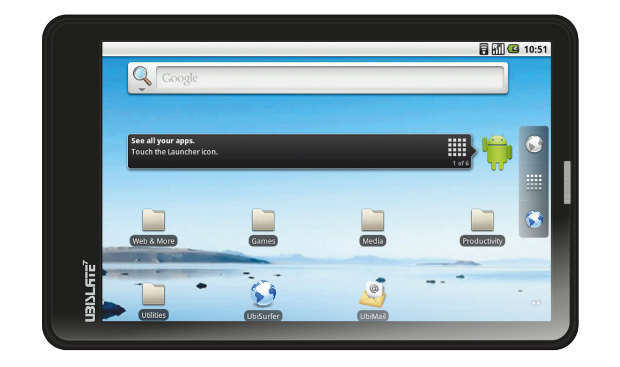 OLPC is an international non-profit organization which "aims to provide each child with a rugged, low-cost, low-power, connected laptop". The organisation came to lime light with its $100 (Rs 5000 approximately) laptop few years back. Recently, the organisation showcased its low cost tablet PC, named OLPC's XO 3.0. The tablet is expected to be priced at $100.
###PAGE###
Questioning the usability of Aakash, Satish Jha said: "It is unlikely Aakash will address the key demands of India's education. It is designed to be an access device that can be used by someone already educated enough to use it. But 95 per cent children of India need to get to a point where they can begin learning. The most valuable outcome of the Aakash story is that the government is finally willing to consider giving every child a computer."
Aakash is being developed by a Canadian company, DataWind. Aakash was launched with much fanfare last year but it is yet to be made available to 70,000 out of one lakh students through government, as promised. An upgraded version of the tablet, named UbiSlate, has also been put up for sale for Rs 2,999.
It is to be noted that the tablet had received huge response after DataWind opened its online booking in December last year. The delivery of the Aakash and UbiSlate currently supposed to start toward this month's end. However, uncertainties over its availability still lingers.
###PAGE###
Aakash tablet has been criticised for its poor battery life, poor processor that is unable to do multi-tasking and below par display quality. This has even prompted the government, which is unhappy with DataWind for starting the online sales, to come out with an upgraded version – Aakash II.
"We are enhancing the specifications on the basis of feedback we have received from the first version of Aakash. So we want to make sure that the upgraded product caters to the need of the customers… We have involved ITI in order to upgrade it… We will be able to bring in Aakash-II by April," HRD Minister Kapil Sibal was quoted as saying by a daily earlier this month.
About Aakash and UbiSlate
There are two versions of the tablet. The original Aakash tablet comes with much lower specifications and is priced at Rs 2,500. Its cousin – named UbiSlate, is more powerful and is priced at Rs 2,999.
UbiSlate will be powered by Android 2.3 and will have a resistive touchscreen, Cortex A8 700 MHzprocessor and graphics accelerator HD video processor, 256 MB of RAM and 2 GB of internal memory. Other specifications are one standard USB port, a 3.5 mm audio jack, a 7 inch display with 800 x 480 pixel resolution, resistive touchscreen, GPRS and WiFi support.
On the other hand, the 7 inch Aakash tablet has Android 2.2 operating system, Arm 11366 MHz processor, 2100 battery, WiFi and support for a 3G modem. The price difference between Aakash and UbiSlate is because the commercially available products will include a cellular modem, allowing them to access the web from anywhere. There is cellular connectivity and the device can also function as a mobile phone. Notably, internet access on both tablets across mobile networks will be priced at Rs 99 for 2 GB.