The second version of Aakash tablet would not be that cheap. According to a media report, government of India is now mulling to bring a newer Aakash tablet with much better features but would be priced around $50 or approximately.
"It has been decided that we can go up to $50 for Aakash 2, which will come with a capacitive screen besides a faster processor and other features. However, under no circumstances will we go beyond $50," a highly placed official quoted as saying by The Indian Express."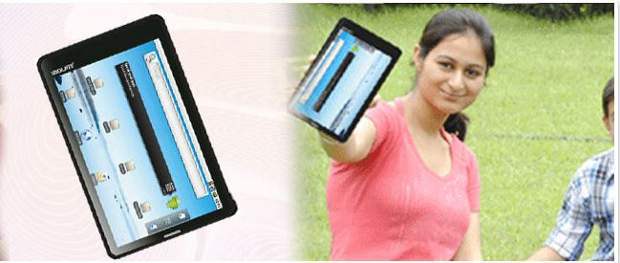 HRD will in April invite bids for 5 million tablets. It will also then hand over the the Aakash project largely to the Department of Information Technology. A committee headed by Secretary, IT, R Chandrashekhar and with IIT directors and other stakeholders on board has already started working to take the Aakash 2 forward," the report further added.
Currently, Aakash is being developed by a Canadian company, DataWind. Though hailed as the cheapest tablet in the world, Aakash tablet has been criticised for its poor battery life, poor processor that is unable to do multi-tasking and below par display quality. The government, which is unhappy with DataWind for starting the online sales, has also in the past said to come out with an upgraded version of the tablet.
There are two versions of the tablet. The original Aakash tablet comes with much lower specifications and is priced at Rs 2,500. Its cousin – named UbiSlate, is more powerful and is priced at Rs 2,999.
UbiSlate will be powered by Android 2.3 and will have a resistive touchscreen, Cortex A8 700MHzprocessor and graphics accelerator HD video processor, 256 MB of RAM and 2 GB of internal memory. Other specifications are one standard USB port, a 3.5 mm audio jack, a 7 inch display with 800 x 480 pixel resolution, resistive touchscreen, GPRS and WiFi support.
On the other hand, the 7 inch Aakash tablet has Android 2.2 operating system, Arm 11366 MHz processor, 2100 battery, WiFi and support for a 3G modem. The price difference between Aakash and UbiSlate is because the commercially available products will include a cellular modem, allowing them to access the web from anywhere. There is cellular connectivity and the device can also function as a mobile phone. Notably, internet access on both tablets across mobile networks will be priced at Rs 99 for 2 GB.
Datawind, the current manufacturer of Aakash tablet, has also come out with an newer version of the tab – UbiSlate7+. As its earlier version, UbiSlate7+ will come with Android 2.3 Gingerbread operating system, Cortex A8 700 Mhz processor, 256 MB RAM, 32 GB expandable memory, 3.5 mm jack for headset connection, and USB port. The 7 inch resistive touchscreen display bearing tablet will also be able to stream HD quality videos and will support WiFi, GPRS, besides the SIM calling function.
The new tablet has same specification as UbiSlate7/Aakash but comes with added SIM and phone functionality.