'Smartphones and tablets' use for travelling inquiry is increasing, according to a survey of Google.
According to the study, about 76 per cent Indians are using either a personal computer or a smartphone to plan their trips. Around 32 per cent of the queries relating to travel come from mobiles and tablets. The advent of this 'multi-screen traveler' has been noted in a study conducted by IPSOS for Google India.
India has over 150 million internet users, of which 93 million are now accessing the web using mobile devices. According to Google, 49 million of these mobile devices are smartphones.
In-depth interviews with over 1,500 respondents in the 20 to 45 age group across cities in India showed that over 60 per cent of travel bookings were influenced by something seen on the mobile. However, according to the study, despite the increasing influence of the mobile, about 60 per cent of respondents chose to go back to a computer to make the actual booking.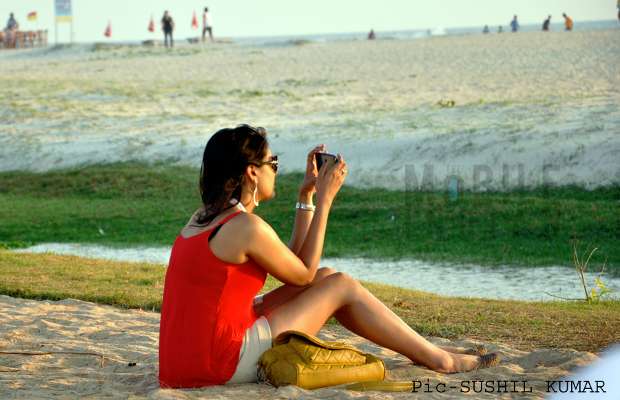 More and more Indians are shifting their research for flights, hotels, rail travel and cabs online, though the computer still holds the sway here with at least 4.2 elements being researched here in comparison with just 3.5 on mobile and 3.6 on the tablets.
In the entire travel experience, it is flights which are the most booked online, 79 per cent of all reservations, a conversion rate of 92 per cent from research. Accommodation is next at 49 per cent, with a conversion rate of 88 per cent. While more than two elements are booked on the computer, the smartphone is used only for booking one element at the moment. Up to 79 per cent said this was because they were put off by security issues and 54 per cent found it inconvenient.
So while nine per cent respondents researched only on mobile, just 58 per cent of them made their booking using this device. In comparison, all the seven per cent respondents who researched on the tablet made their bookings also using the tablet. And with the advent of large screen phones like Samsung Galaxy Mega this could make smartphones more popular for this purpose as well.
Experiencing the tour is one area where the bulky computer has no role and the mobile pips the tablet as the chosen device for 89 per cent of the respondents. As many as 74 per cent of the respondents used their mobile phones to share their experiences on social networks while on holiday. About 47 per cent did so using the tablet. However, all the three devices are used almost equally when it comes to sharing these experiences after the trip.
Google India director (Travel & BFSI) Vikas Agnihotri said, "Over one-third of travel related search queries on Google India are now coming from mobile and tablet devices, with queries from smartphones growing at 397 % YoY."
In the not so distant future, the study estimates that apps will make life easier for the multi-screen traveler. Even now, 67 per cent of mobile and 70 per cent of tablet users prefer apps because they save details making the purchase easier.