The more the merrier, seems the right phrase to describe the options that Indian consumers have when it comes to phones or tablets. In the month of May, seven smartphones, eight feature phones and six tablets were launched in the country in the price range of Rs 2,000 to Rs 44,000.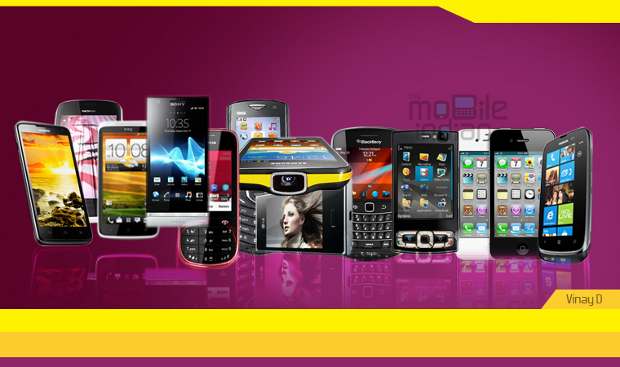 Here we present the list of mobile devices launched last month.
###PAGE###
Samsung Galaxy SIII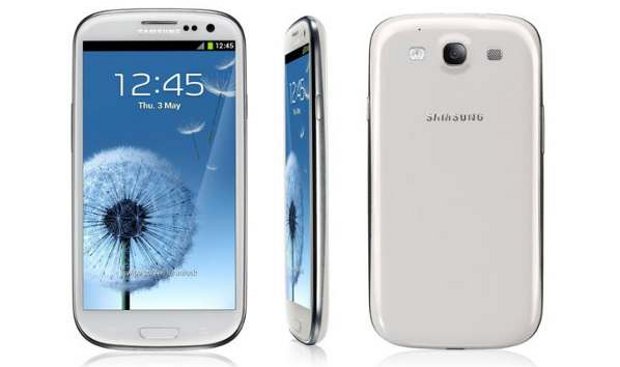 The launch of Samsung Galaxy S III is undoubtedly the highlight of the month. While the phone is not a mass market product with pricing close to Rs 44,000, it certainly has managed to shake up the premium smartphone segment with superb specifications like 4.8 inch screen, 1.4 GHz Quad core processor, 8 megapixel camera and very interesting features like the 'S Voice' which allows users to operate the phone through voice command, and Smart Stay which keeps the screen active as long as user keep looking at the screen.
###PAGE###
Samsung Galaxy Y CDMA
Samsung has also launched the CDMA version of its popular Galaxy Y phone but without much fanfare for Rs 7,740. Unlike its GSM sibling, the phone comes with slightly smaller 600 MHz processor but remaining specs are the same.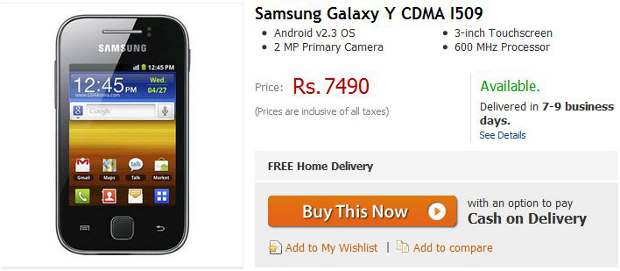 The Galaxy Y CDMA works on Android v2.3 (Gingerbread) OS, and comes with a 2 megapixel primary camera, a 3 inch TFT capacitive touchscreen, and 600 MHz processor.
It comes with FM radio, WiFi and has expandable storage capacity of 32 GB. The phone will support EVDO network of CDMA operators with 3.1 Mbps speed. This phone is not SIM locked, which means users can use SIM of any CDMA service provider including Reliance, Tata Docomo, and MTS.
###PAGE###
Sony Xperia Sola
While the Xperia Sola is the first ever Android smartphone from Sony's stable to feature a floating touch display. The floating touch display technology allows users to scroll through web pages on the device without having the need to actually touch the display. The retail price of the Xperia Sola is Rs 22,999.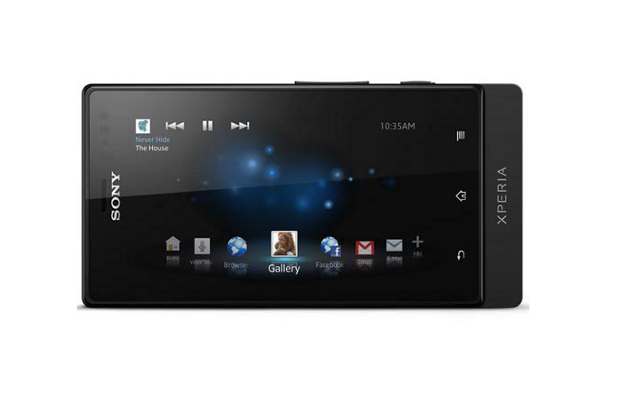 Sony Xperia Sola comes loaded with goodies such as Mobile Bravia engine, a 3.7 inch high resolution display, 32 GB of onboard memory and a 4 point capacitive touch screen for better multi touch capabilities.
Xperia Sola still features the older Android Gingerbread 2.3 operating system but Sony has designed this device for the newer ICS 4.0 operating system and will be getting the upgrade soon form the company in the months to come.
###PAGE###
Sony Xperia P
The Xperia P is the smaller cousin of the Sony Xperia S and comes with a 4-inch scratch-resistant TFT touchscreen and is powered by a 1 GHz dual-core processor. The device comes pre installed with Android 2.3 but Sony has plans to upgrade the device to Android 4.0 Ice Cream Sandwich later.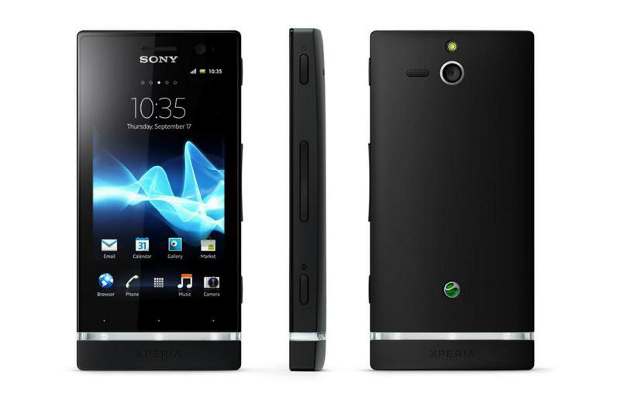 The Sony Xperia P has an 8 megapixel camera with auto focus and LED flash and a VGA camera in the front to aid video calling and conferencing. The Xperia P comes with an internal storage of 16 GB out of which 13 GB worth of storage will be available for the user to store his data. Xperia P is priced at Rs 26,799.
###PAGE###
The Xperia U has a 3.5 inch screen powered by Sony's Bravia Engine technology for better display. The Xperia device will feature 3G, WiFi, and Bluetooth and NFC connectivity options and is DLNA certified as well.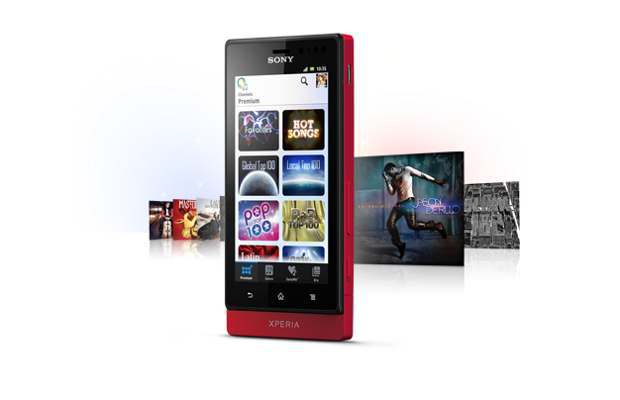 Sharing the same design philosophy as the Xperia S, this new smartphone will also have a transparent bar just under the screen that enhances the visuals significantly. The Xperia U comes with Android 2.3 Gingerbread but is upgradable to Android ICS. Xperia U is priced at Rs 17, 399.
###PAGE###
Viewsonic finally come good on its promise to launch an Android phone in India with the launch of its dual SIM ViewPhone 3, priced at Rs 9,990.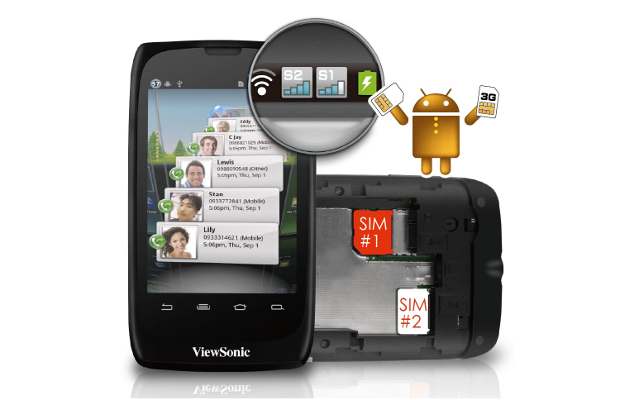 The ViewPhone 3 boasts an 8.89 cm (3.5 inch) multi touch display screen with 320 x 480 resolution. It has a Qualcomm 800 MHz processor running Android 2.3 operating system, 512 MB of RAM and ROM and micro SD card support for up to 32 GB.
Besides, the smartphone sports a 5-megapixel rear autofocus camera, WiFi 802.11 b/g/n and WiFi hotspot, Bluetooth 2.1 with EDR support and built-in GPS/AGPS. A 3.5mm audio jack, Micro-SD expansion, G-sensor, E-compass and 1500 mAh battery.
###PAGE###
Blackberry Curve 9320
RIM India also announced a smartphone with the launch of its new BlackBerry Curve 9320 in India for Rs 15,990. The BlackBerry Curve 9320 is almost the same handset as the Curve 9220 with the differencebeing in the 3G network support, GPS and the camera. Rest specifications remain the same.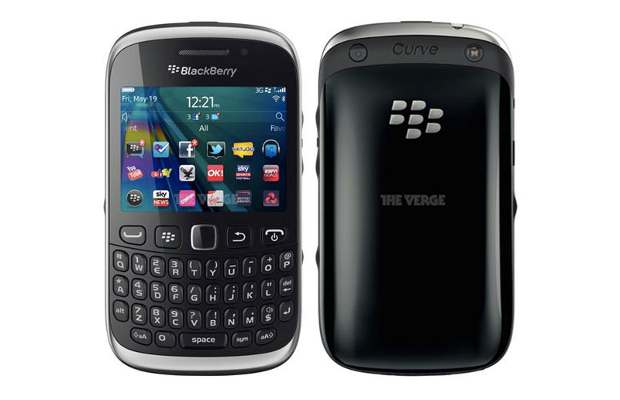 The new BlackBerry Curve 9320 features a 2.4-inch display that supports 320×240 pixel resolution. It houses a 512 MB ROM and 512 MB RAM to make the BlackBerry 7.1 OS run smoothly on it. For additional storage, one can add up to 32 GB memory card.
###PAGE###
Samsung Galaxy Tab 2
Samsung Galaxy Tab 2 represents the lower end of the tablet from Samsung priced at Rs 19,990 and comes with a 7 inch screen and Android 4.0 operating system running on a 1Ghz processor.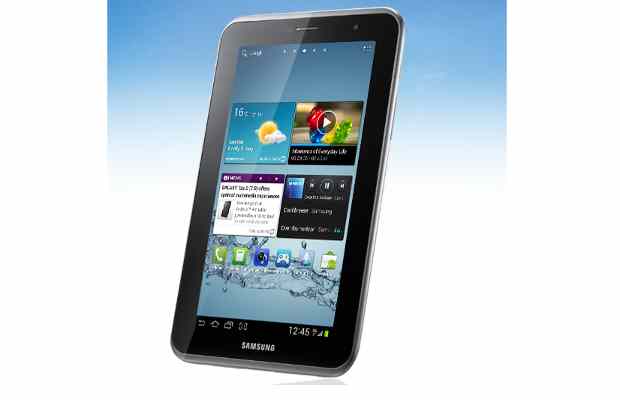 The Samsung Galaxy Tab 2 features a dual core 1 GHz processor along with 1 GB of DDR 2 RAM for better multitasking and performance. The tablet however is a WiFi only device unlike the older Galaxy tabs which offered 3G as well.
The tablet features the all new PLS (Plane to line switching) technology based display. This technology allows the screen to display better colours, contrast and even wider screen viewing angles than the existing IPS technology based displays. The 7 inch display features a capacitive touch and a 1204 x 600 pixel native resolution.
###PAGE###
Mercury which is a low cost tablet maker also started booking for its iXA tablet which is priced at Rs 3,990 and comes in the 7 inch form factor.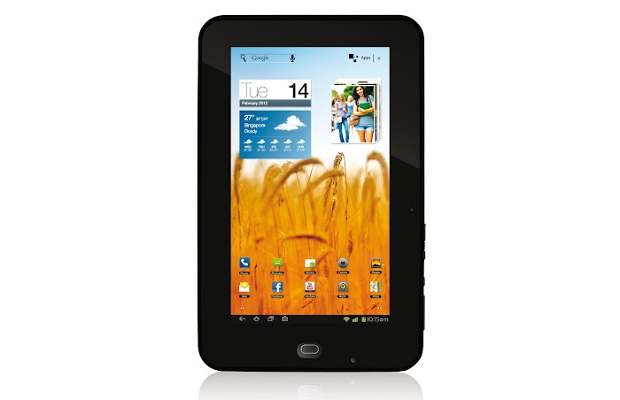 The iXA Tab comes with Android 2.3 operating system and weighs 341 grams. Like the Aakash tablet, it comes with a resistive touch screen but is powered by a 1.0 GHz processor compared to the 800 mAH processor of Aakash. Besides, The Kobian tablet has 512 MB RAM and 4 GB internal storage which is expandable to 32 GB through a micro SD card.
###PAGE###
GoTech Funtab
GoTech, an Indian tablet manufacture, launched Funtab Fusion tablet at Rs 3,999 and Fonetab for Rs 6,999.
Funtab Fusion comes with a 7 inch resistive screen with dual touch facility with 800×480 resolution. It has an 800 Mhz processor which runs Android 2.3 Gingerbread operating system. It has though a paltry 256 MB RAM. The Fusion has 2 GB internal storage capacity which is expandable upto 32 GB through a micro SD card.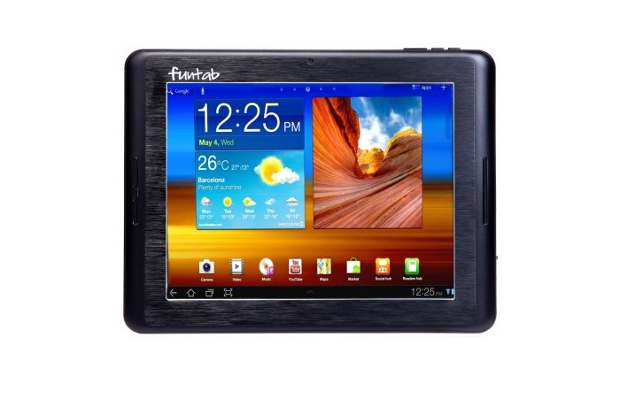 Funtab Fusion also, supports WiFi , full USB port and a mini USB port. The tablet though has no Bluetooth. It comes with a 2800 mAh battery that according to Go Tech would provide over 7 hours of utility. On Fusion, users can enjoy 3G connectivity through a dongle as well. Besides, it has a 0.3 megapixel front camera for video chats.
The Fonetab is the costlier cousin of Funtab Fusion and comes with 800 MHz processor, 512 RAM and Android 2.3 operating system. As compared to Fonetab this tablet has SIM slot. It too has a 7 inch resistive touchscreen.
###PAGE###
Kloupad
In the slightly higher price bracket of Rs 10,000, KloudPad, a UK based company, has announced its entry into the Indian tablet market with the launch of its first ever 3G Android 4.0 based tablet for India. This low cost tablet, called KloudPad, comes with 3G calling functionality as well as preloaded educational content for allowing students to read and learn as well.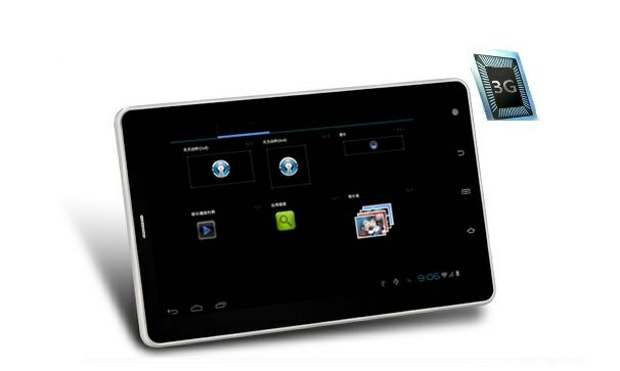 KloudPad comes bundled with contents for CBSE and ICSE courses which will help students in India to use this tablet for learning. KloudPad has tied up with Attano for receiving educational course related contents like sample test papers for professional studies related to medical and engineering etc. This tablet also has preloaded contents like Edu TV and Attano eBook app which enhances the study reference options for students.
###PAGE###
Milagrow also launched a new tablet, called Milagrow TabTop 7.4, which comes in two variants; while the 4 GB version is priced at Rs 10,990, the 16 GB Milagrow TabTop 7.4 is available for Rs 13,990.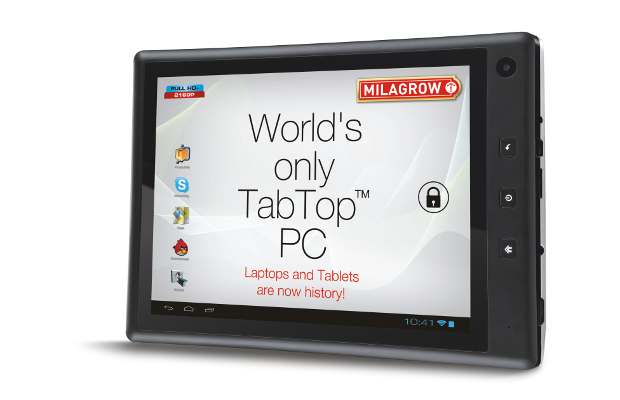 The tablet is claimed to be the thinnest in India with 6.5 mm thickness and has Android ICS with 1.2 GHz processor, 1.3 MP front camera and many preinstalled apps.
###PAGE###
Nokia 110 and 112
Feature phone segment saw introduction of two very entry level phone from Nokia with Nokia 110 and Nokia 112 both of them come with dual SIM functionality with easy swap feature (change SIM without taking out the battery), and come with 1.8 inch colour screen and multi-tap keypad. Both of them can be used to access internet and life tools of Nokia and have been priced in the Rs 2,400-2,500 range.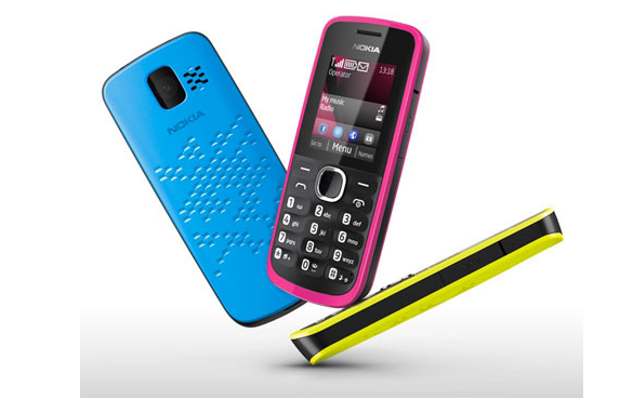 In both the devices, Nokia has added Symbian Series 40 operating system and has used the latest Nokia browser that promises faster mobile web browsing. Nokia claims of using a compression technology that basically squeezes down the web page size and pushes mobile friendly version. In a way, the Nokia Browser brings down the data consumption cost by 90 per cent.
###PAGE###
Spice FLO TV M-5600
Spice FLO TV M-5600 with analog TV functionality. The mobile phone is able to receive analog television signals that too without any additional data charges or WiFi network.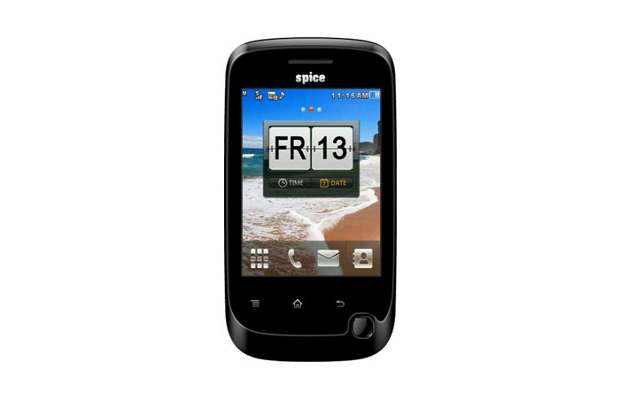 The handset sports an 8.12 cm VGA QVGA resolution based touch screen display and is powered by Spice's own 'FLO' user interface. It is the same interface that was also used on Spice Cappuccino. The FLO TV sports a 1.3 megapixel camera that is capable of capturing QICF resolution videos at 15 frames per second.
Besides, Spice FLO TV has FM radio, up to 8 GB of expandable memory via micro SD cards, Stereo FM with recording, and a battery standby time of 2 days with 4 hours of talk time. The phone is priced at Rs 3,099
###PAGE###
Spice Flo Me m-6868n is a dual SIM phone with a 3.5 inch capacitive display and comes with WiFi connectivity and priced at Rs 3,900.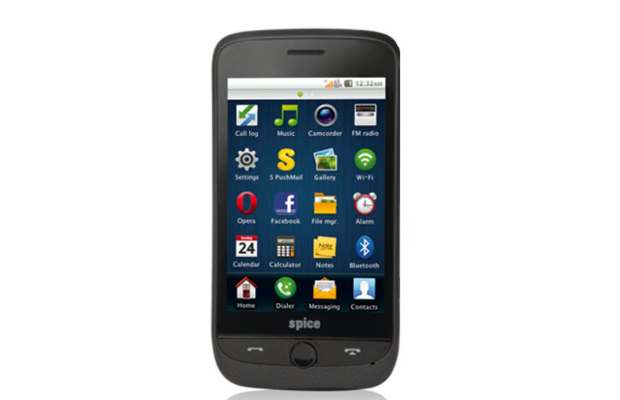 The phone has GPRS, EDGE, Bluetooth, and WiFi connectivity. Spice Flo Me has 3.2 megapixel camera with video recording feature as well. Besides, it has features like Opera Mobile 10 browser, WAP, Java, 312 MHz processor, and 8 GB expandable memory.
###PAGE###
Spice M-5665, is a touch and type phone for just RS 2,200. The phone has dual-SIM feature and comes with a 2.6 inch resistive touchscreen display.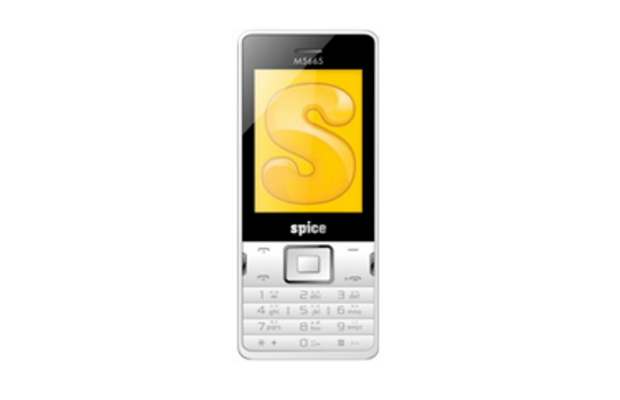 The phone also has a 1.3 megapixel rear camera with features such as digital zoom, night vision, brightness level adjustment, and video recording. The phone also offers Bluetooth, GPRS, and USB connectivity for data transfer. It comes with Obigo browser and Java and WAP support for internet connectivity.
Other features include 1200 mAh battery, preloaded games, world clock, FM radio, music player, and 8 GB expandable memory.
###PAGE###
Karbonn also introduced its low cost touch and type phone with KT-21 Express featuring TV application and push mail service. The phone is priced at Rs 4,490.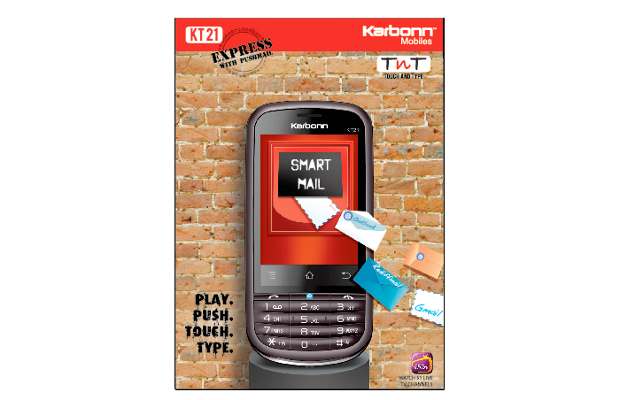 The phone comes with Smart Mail a push mail solution and Karbonn instant messenger (KIM). Karbonn Smart Mail, a push mail solution from Karbonn powered by Emoze allows users to easily and securely access both enterprise and personal email accounts, synchronize email contacts and calendar, view office attachments, send voice messages via email and chat in real-time with their friends. Other popular email accounts like Yahoo, Hotmail, AOL, GMail, Outlook, and POP3/IMAP can also be accessed in this device.
###PAGE###
Xage M786 Speed
Xage a lesser name in the mobile space also launched a handset called M786 Speed which is a bar phone that has 7.1 cm (2.8 inch) wide LCD touchscreen. It has a built-in 2.0 megapixel front and back camera along with flash at the rear side.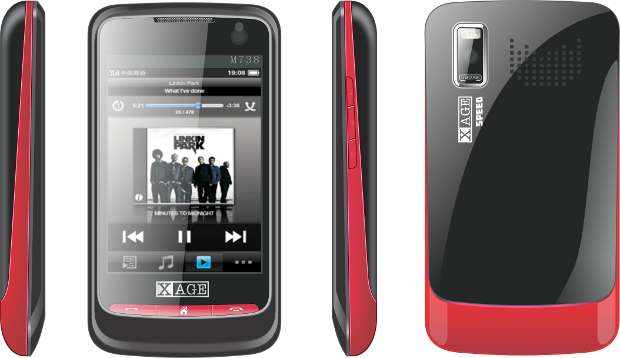 According to the company, M786 Speed has a 1100 mAh battery which provides talktime up to 6 hours and standby time upto 300 hours. The phone is priced at Rs 2,999.