We are surrounded by several gadgets that connect to Internet but require data connection. Smartphones and mobile phones come with a SIM module that allows making use of the 2G and 3G networks.
What about the WiFi only supported tablets and laptops?
At times, you wish for an internet access to connect your laptop or tablet to access the web just like your Android based mobile phone connects to the web. That's where your mobile phone comes into picture for your rescue and works without any need of a custom microUSB connector cable.
Mobile hotspot is the term you must have heard a lot these days but hardly used on a frequent basis. Basically, any smartphone running Android 2.2 Froyo or higher is ideally capable of turning itself into a mobile or portable hotspot that can provide Internet access to a limited area. For that, all you need is an active subscription to mobile data connection on your Android-based smartphone.
From browsing to multi-player gaming, mobile hotspot certainly offers the minimal required support without staying dependent on a full-fledge WiFi hotspot.
At this moment, Google Android 2.2 Froyo based smartphones already come with a portable hotspot or mobile hotspot feature built-in.
Here is a quick guide that will help you turn your mobile phone and smartphone into a mobile hotspot. For the Android-based mobile phone owners:
Step One:
From your Applications list, go to the Settings App.
Step Two:
In Settings, go to Wireless and Networks, then scroll to the Portable Hotspot and it is different from Tethering settings.
Due to custom user interface on different devices, the same menu may come with different words so look for one that states 'Wireless Settings' or WiFi Settings.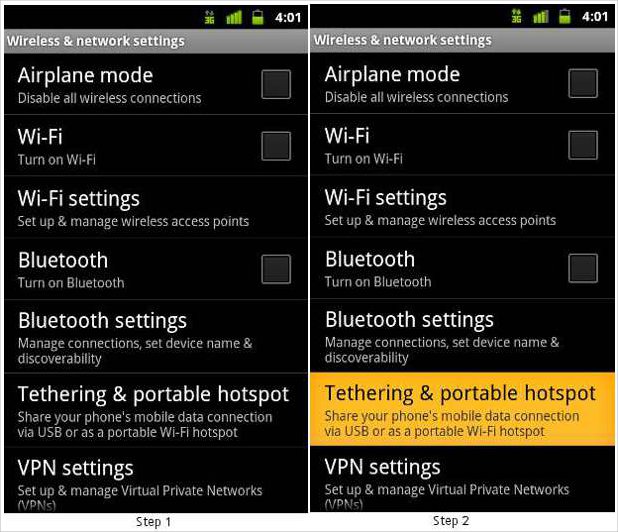 Step Three:
Just tap on the CheckBox to activate the mobile or portable hotspot and it will be visible on the WiFi enabled devices with phone's model name by default.
To be on safer side, you need to configure your Mobile HotSpot so that no third person can leech your data connection.
Step Four:
Go to Portable WiFi Hotspot Settings and select the Configuration option.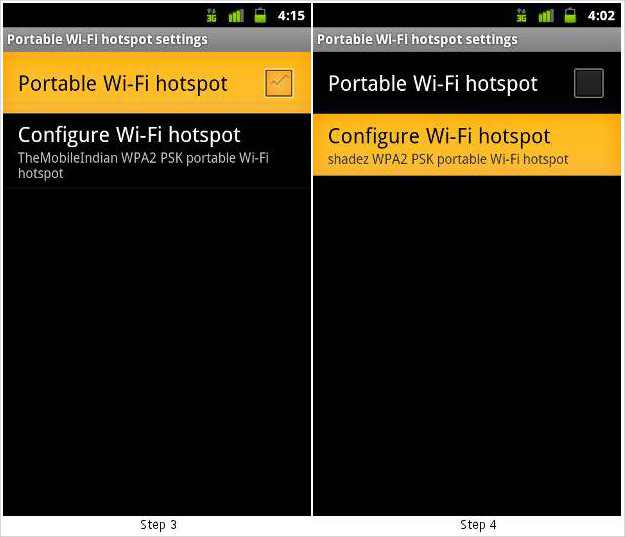 Step Five
In Network SSID, give any name you wish to assign for your mobile hotspot so that it is easy for you to identify and also for others, if you are sharing it with other users.
Step Six
Choose Security as WPA2 PSK and set an appropriate password. Do not leave it Open. By open means the portable hotspot will be accessible by anyone without any need of password. Then hit Save button and return to the previous options.
There are number of widgets in the Android Market that will offer you HotSpot widgets to quickly enable and disable the mobile hotspot from your phone. We highly recommend all the users to set a custom password for their mobile hotspot in order to avoid any misuse by anyone.