Samsung smartphones pack one of the most versatile Android-based skins out there that not only has a plethora of options for customisation but also for productivity. However, productivity on your Samsung phone could take a hit if it fills up RAM quickly while you multitask, thereby restricting you from opening up more apps smoothly. To solve this, Samsung provides a feature called "RAM Plus" in its devices, which is basically turning some of your storage into virtual RAM so you can multitask better.
However, users have noticed that the feature slows down Samsung devices and turning it off considerably improves the overall performance of the phone. So here's what the RAM Plus feature is all about and how you can turn it off in your Samsung smartphone.
What is RAM Plus?
As Samsung defines it, RAM Plus is a feature on your Galaxy phone that provides intelligent memory expansion by using the storage as virtual memory. With more memory, you can open more apps in the background and launch apps faster.
This is a pretty straightforward definition, in the simplest words, of what the feature does. If more apps are open in the background, it would mean that you would be able to launch those faster as the system won't have to open it from scratch. If you want to know more about how the virtual RAM functions, you can read our article explaining the same.
How to turn off RAM Plus in Samsung phones?
Before we begin the steps, note that the feature was made available in OneUI 4.0 and was ON by default. So if you are running OneUI 4.0 or below, you don't need to worry about RAM Plus.
With OneUI 4.1, Samsung improved things further, allowing users to increase the RAM from 4GB to up to 8GB or decrease it to 2 GB. Earlier, Samsung set the 4GB value as default. A few updates later, Samsung now allows you to turn RAM Plus off or on in OneUI 5.0 and later, giving more control to the user's hands.
Step 1
Open your device's settings and go down to 'Battery & device care'.
Step 2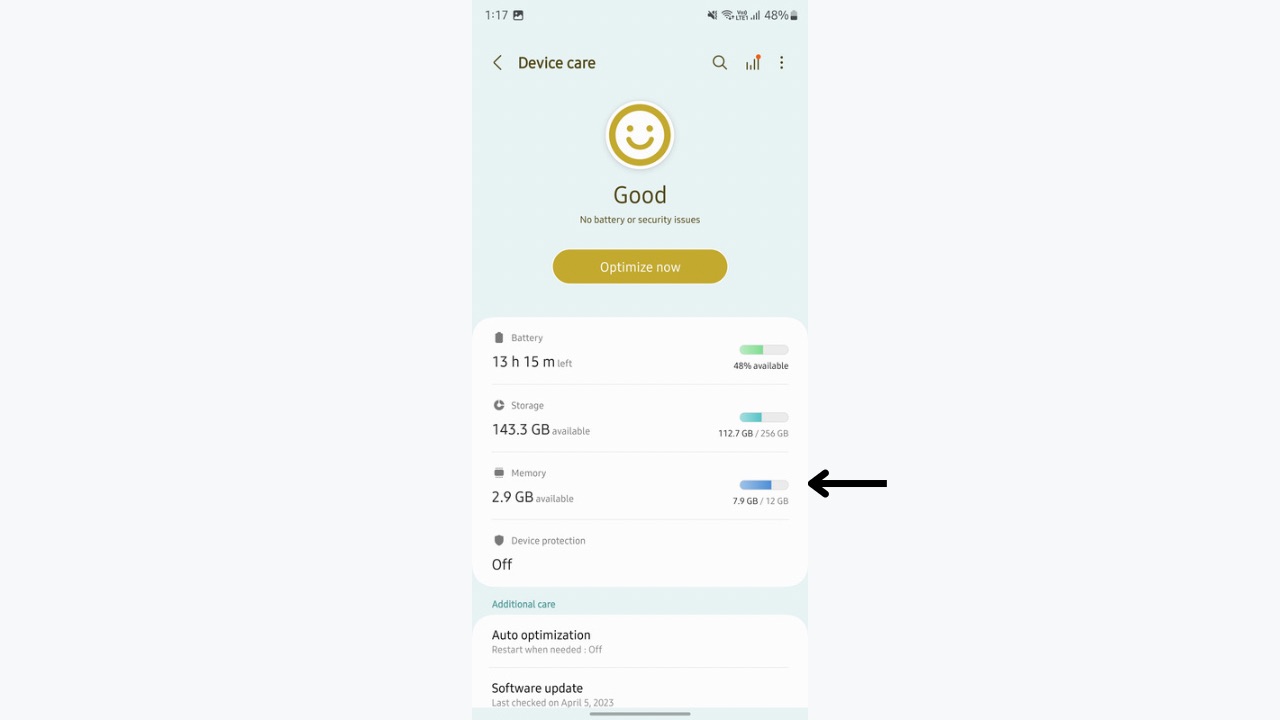 Tap on the option and then tap on 'Memory'.
Step 3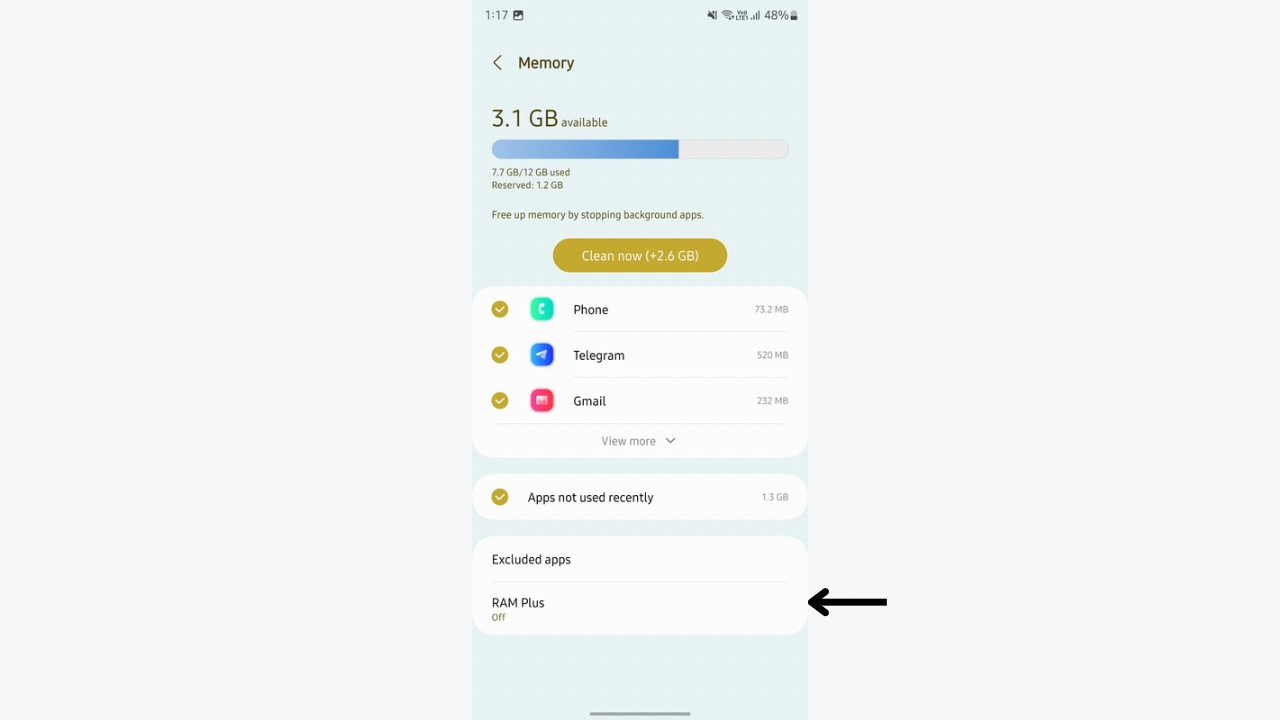 Once the 'Checking' process completes, you'll see the option 'RAM Plus' at the bottom. Tap on it.
Step 4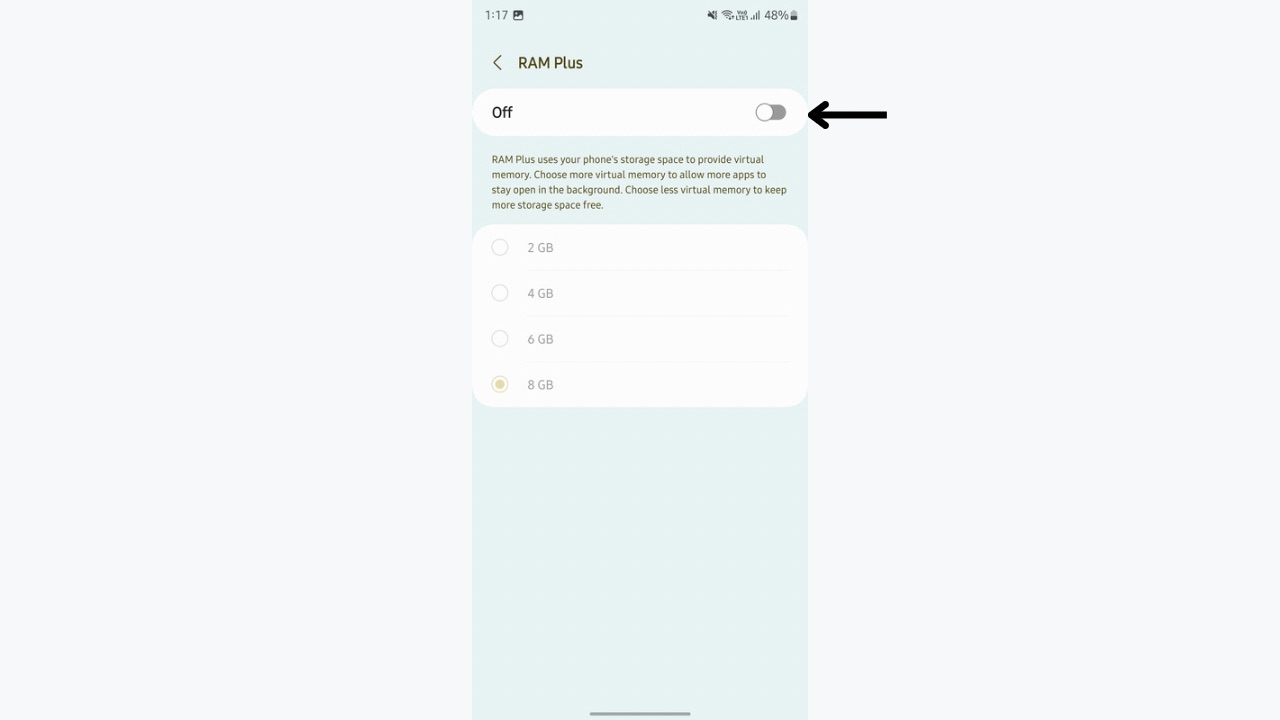 Now, click on the switch at the top to turn the feature off. If it prompts you to restart the smartphone, tap 'Restart'. Once rebooted, the feature will be turned off.
Benefits of turning off RAM Plus in Samsung phones
Turning off the RAM Plus feature in Samsung devices has a couple of benefits. Firstly, it improves the performance of the device and makes it smoother. We have personally tested it on devices and have seen a significant improvement in terms of smoothness after turning off the feature.
Secondly, it will allow you to reclaim the storage of your device. This is because the feature utilises the amount of storage you have allowed RAM Plus to use. For instance, if you have set it to use 6GB, then the same amount of memory is reduced from your internal storage because it is being used as Virtual RAM. This can be a hassle if your phone is low on storage and isn't able to perform some vital system functions which are required for the proper functioning of the operating system.
So this was our guide on how you can turn off RAM Plus in Samsung Galaxy devices. Turning it on may also prove beneficial in some cases if you use a lot of apps simultaneously but if you are noticing performance issues and lags across the OS, turning off RAM Plus should be the first thing you should do.