Instagram just launched a new App called Threads, to compete with Twitter. It's an app where users can share text based content, such as in Twitter. While the platform has already seen millions of sign ups in its first few hours after the debut, there are many who are yet to join. But what if you have joined and want to let your followers know about it? To answer that, here's a guide on how you can share your Instagram Threads post to your Instagram Stories, thanks to the tight integration between the two platforms.
Step 1
Login to Instagram Threads and post a new thread.
Step 2
Next, open that post and tap on the 'Share' icon.
Step 3
Now, click on the 'Add to Story' button.
Step 4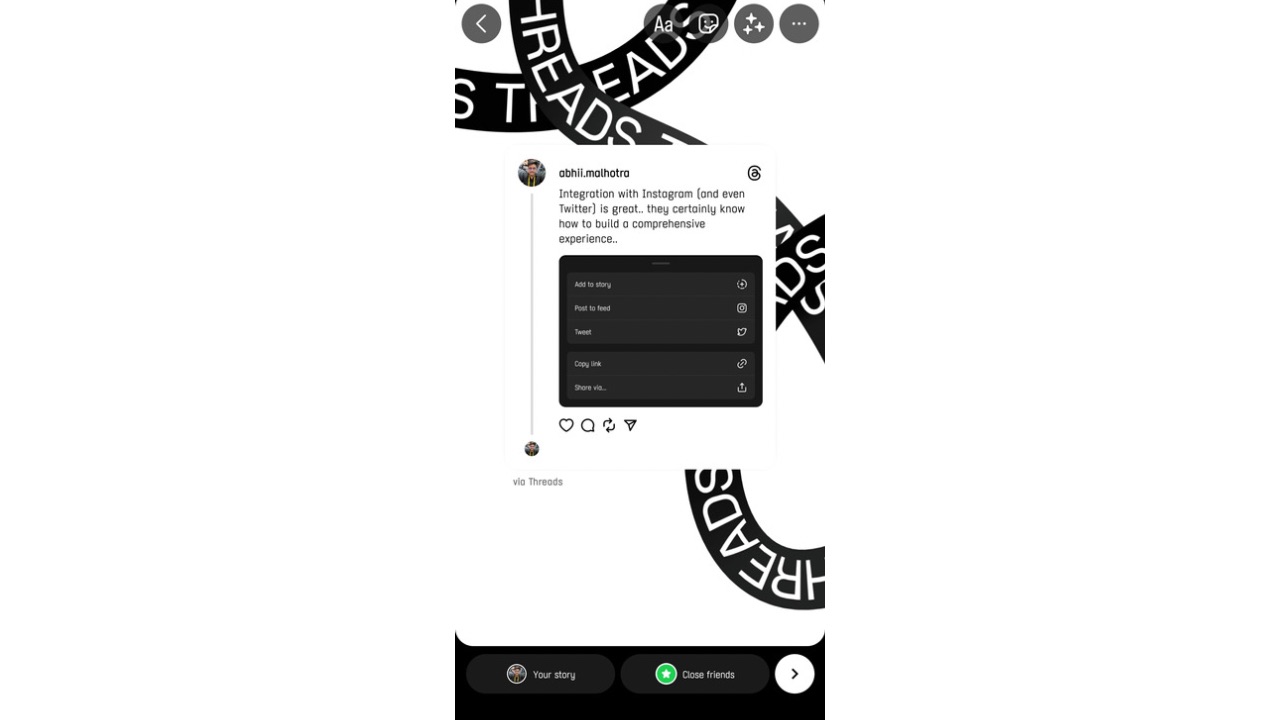 Now, your Instagram app will open with the story interface showing your first Threads post. Tap on the 'Arrow' at the bottom right corner and you are done.
So this was how you can post your Instagram Threads to your Instagram Stories. There's tight integration within the two platforms so you can share whatever wherever you want. If you want to know more about Instagram Threads, we have a post where we have detailed its new features and how you can use it.
Just like on Instagram, with Threads you can follow and connect with friends and creators who share your interests – including the people you follow on Instagram and beyond. And you can use Instagram's existing suite of safety and user controls.