At times when you are travelling or at someone's place, you do feel like showing the images on the iOS devices. These images can be a mix of the ones you clicked using the camera bearing iOS devices and also the screenshots taken. What if you have left your iPod touch or iPad at home or in office? Even while you don't have your iOS device around, you can still access the images backed up to your Apple account with the iCloud service.
Recently, Apple announced the new iCloud service that is basically a cloud-server based storage allowing users to backup their multimedia and access it anywhere using web browser. This new iCloud service requires iOS 5 update running on the device.
Do note that iCloud service uses the same Apple ID (Me.com ID). Before you get started, you need to download and install the iCloud Control Panel on your Windows PC running Windows 7 or Vista Service Pack 2.
Step One:
– Open the Settings App and go to the iCloud settings option.
Step Two:
– Tap on the Storage and Backup option. Then enable the iCloud backup option.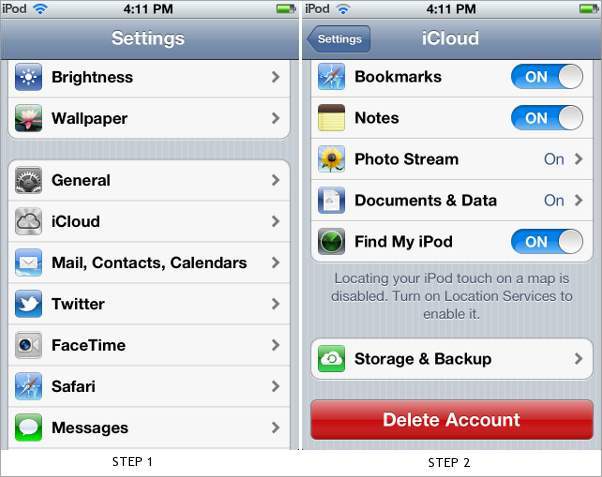 Step Three:
– The 'Start iCloud Backup' pops up and tap on Ok button to start the iCloud Backup sync.
Step Four
– Press on the iCloud button on the top to go back. Then enable the Photo Stream by tapping on the option and toggle from On to Off.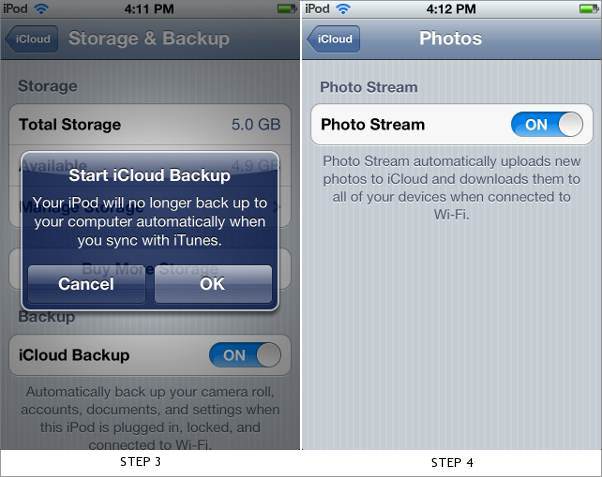 Step Five:
– Start the iCloud control panel from your PC's system tray and login using your Apple ID.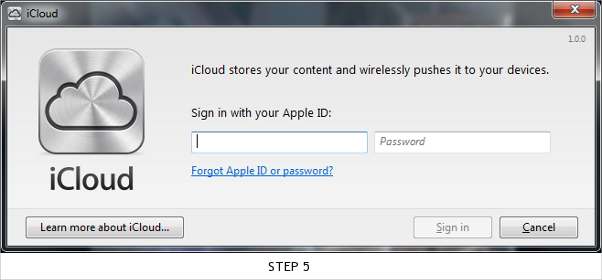 Step Six:
– Check the option in front of photos and click on the apply button.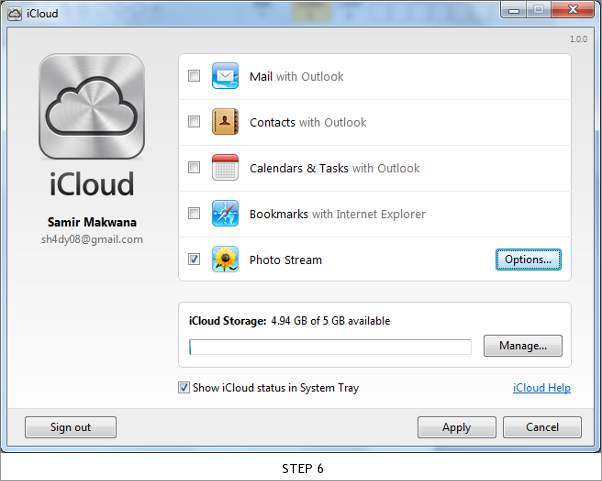 Once you have done that, all the images from your iPhone, iPod touch or iPad will be accessible on your PC. Also you can access those images anywhere by simply installing the iCloud control panel, then logging in with Apple ID and then enable the photos syncing on the desktop.