Many a time we forget to disconnect incoming calls on our smartphones, resulting in unnecessary waste of battery power. But most smartphone users lock the screen by pressing the power button to save battery life. Now, if users can use the same power button to disconnect calls then it would make the battery last longer.
Most smartphone operating systems except Android are not made for this. Devices running Android version 2.2 and above, however, have this functionality hardcoded into their DNA but it is not activated by default as it is something that requires the user's discretion to activate.
So lets learn how to activate the auto call disconnect feature on Android devices.
Please note: This functionality is not added by any application software; this is an inbuilt functionality that has been added to the operating system itself. Only Android devices running Android version 2.2 and above will be able to make use of this functionality.
Step 1
Although this little tweak or change in settings does not require you to restart your device, it is advised that you restart your device once anyway, just to let your phone stabilise.
Step 2
After the restart when the device has stabilised, press the settings key. This will bring up the home settings menu.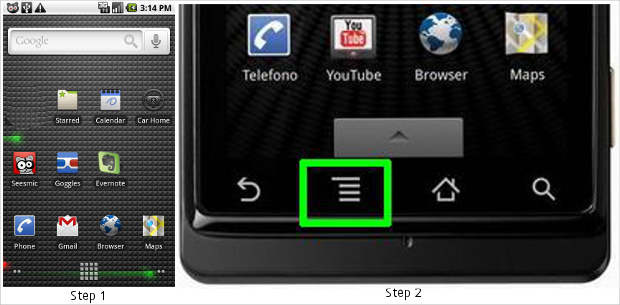 Step 3
Locate and select the settings tab. This is the shortcut to the main device settings. If you want you can access it through the device's main menu as well under the settings icon.
Step 4
After you select the settings icon it will open the settings menu. From the drop down menu select Accessibility.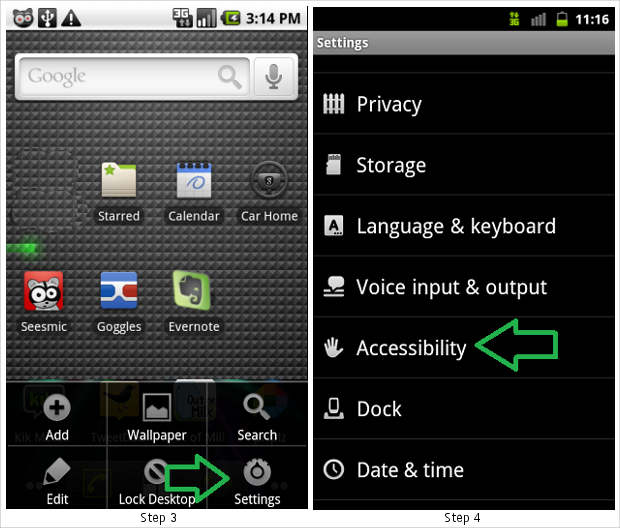 Step5
By default, the device comes with zero accessibility applications installed. So the first time you open the accessibility tab it will prompt you to download additional software; cancel the installation as it is not required for what we want to do.
Step 6
Now select 'Power button ends call' and check the box. Come out of the menu. After this, all calls will be automatically disconnected when you press the power button.