The Android devices we see today are a result of a long period of evolution during which the both hardware and software have improved a lot. Today, multi core processors and faster applications have become mainstream and Android with its smartphone and tablet devices is giving tough competition to personal computers as well.
The increase in computing muscle of devices and faster, more resource hungry applications available today put a load on the battery, whose performance in terms of battery backup is steadily declining. Although bigger batteries are gaining in popularity, there is a limit to which these batteries can be upgraded as there are limitations in terms of both size and weight, which directly affect the look and feel of the device as well.


There are many things that device manufacturers are doing to make devices self aware so that they optimize battery utilisation. But apart from software controlling the battery of the device which often affects performance adversely, here is how you can go about saving the battery of your Android device by other methods. By doing this you will not only enhance backup time but also check the unnecessary waste of crucial power.
So here are some tips to save battery on your Android device.
###PAGE###
Display
The smartphone's display can use up to 60 per cent of the battery in a smartphone. Battery life can be radically improved if it is used properly.
Step 1
Reducing the display's brightness to an optimal level can help immensely in saving battery power. Also, if your phone has an ambient light sensor, tweak the setting to an optimal yet comfortable brightness level. Navigate to the display option in the settings menu and make the desired changes to suit your convenience.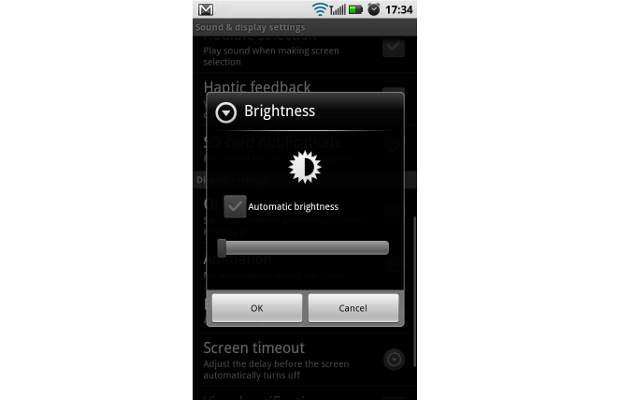 ###PAGE###
Step 2
After you are done reducing the display's brightness, reduce the screen's idle time as well. Display time out refers to the time for which the display stays on after finishing a task or when it is left idle. Keeping it at between 10-15 seconds is optimal.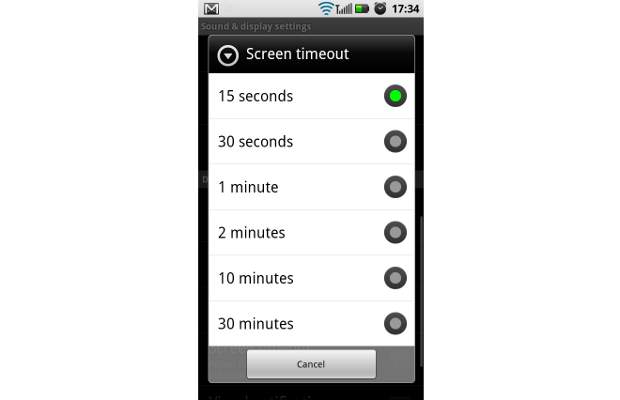 ###PAGE###
Wireless connectivity
Smartphones feature Bluetooth and WiFi, and most device manufacturers have these radios switched on as default for seamless connectivity, but turning these options off when they aren't being used can help improve battery life.
Step 3
Navigate to the settings menu of the Android device and locate wireless and networks. From there uncheck the desired radio option from both WiFi and Bluetooth to turn them off if you don't need them running. You can turn them on whenever you need to.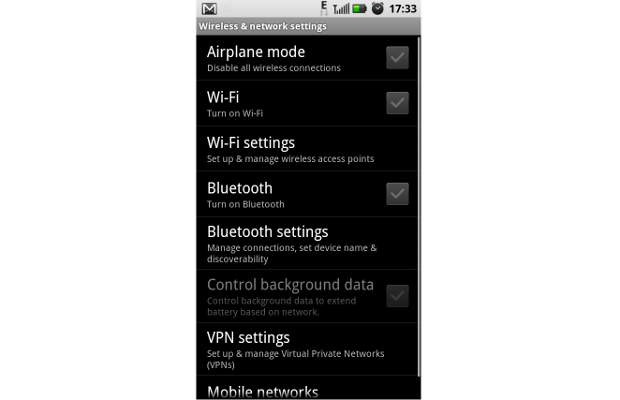 ###PAGE###
3G
High speed networks offer blistering fast speeds but at the same time consume a lot of battery as well. So when you don't need it, turn the 3G off.
Step 4
Within the wireless and networks option in your Android device select mobile networks. From the screen that follows choose the only-2G networks option whenever there is no need for 3G.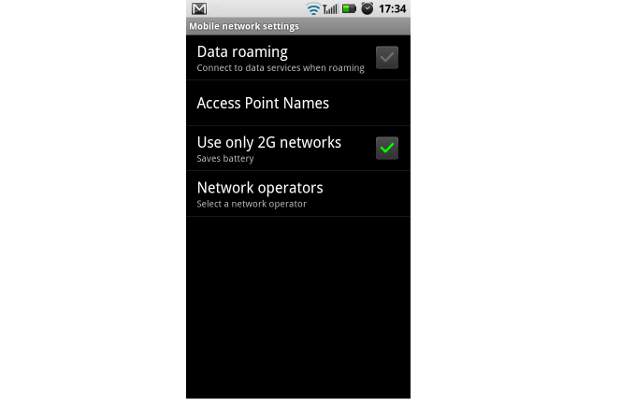 ###PAGE###
GPS
Global positioning system is great for navigation and for geo tagging photographs as well, but it doesn't work indoors and by turning it off you will definitely prolong battery life.
Step 5
From under the settings menu of the device navigate to the location and security tab, and then uncheck the use GPS satellites option.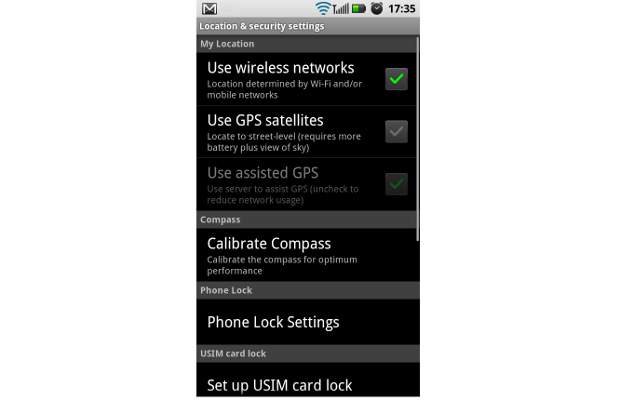 ###PAGE###
Task manager
With multitasking in focus, devices today keep multiple applications running in the background in a low power state. Even though they are in a low power state they require processing to consume battery life.
Step 6
Press the home icon or key on your device for long to open the recent tasks window.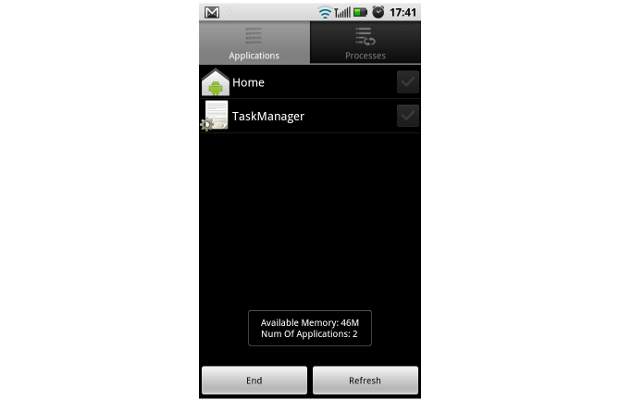 From there select the task manager option. Once it is open select and kill/end all the applications you aren't using.