Google has announced that users can pay utility bills including water, electricity, mobile, broadband, landline, DTH and other utility bills using its payment app, Tez. For the unintended, Tez is a digital payment application that allows users to directly pay from their bank account and there is no need to open a separate account or reload money in a wallet. The payment app uses Unified Payments Interface (UPI) for this app.
Talking about the new features of the application, Tez now allows you to pay utility bills and it currently has 80 billers and the brand would surely add new billers in the near future as well. The working of the app is pretty simple. Once you complete the set up of Google Tez, here is how to make bill payments using the payment app from Google.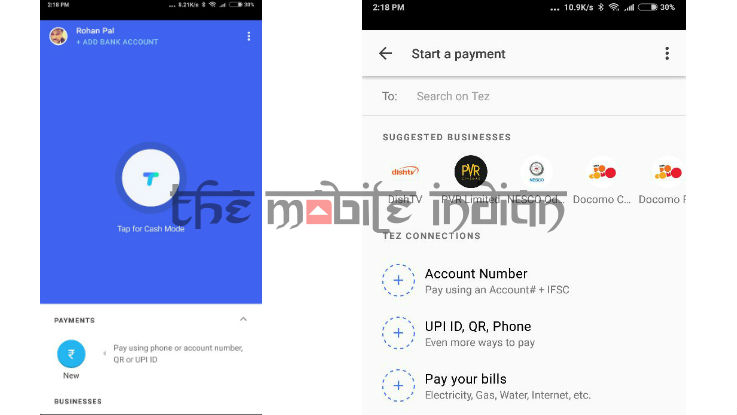 How to add a biller account on Tez:
Step 1: Open Tez and on the bottom, you will see 'New' button. Tap on it.
Step 2: You will see a list and at the top, there is a search menu. Type the name of a biller in the search bar.
Step 3: Tap the name of the biller and then you will ask to Link account.
Step 4: Fill the required information like the customer ID and account name to add a biller on Tez.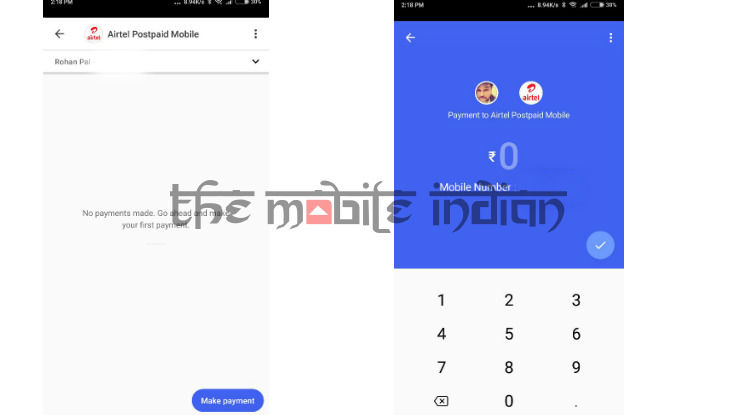 How to pay a bill
Step 1: One again Tap 'New' button in Tez app.
Step 2: Search for the added biller and tap Make payment.
Step 3: Type the amount you need to pay or select pay an available bill and tap Make Payment / Pay Bill
How to view your bills
Step 1: Open Tez.
Step 2: From the bottom of the screen, slide up.
Step 3: Tap a biller. You'll see a list with details of paid and pending bills, if any.