Follow these simple steps to maximise the battery life of your BlackBerry PlayBook for more miles and smiles.
Even though devices today come with bigger batteries, users often complain about poor battery backup. The fault is not so much with device's poor battery performance as with usage pattern.
BlackBerry PlayBook is a great device that comes with a hunk of a battery exceeding 5500 mAh and yet we have heard many users complain about low battery backup times of the device.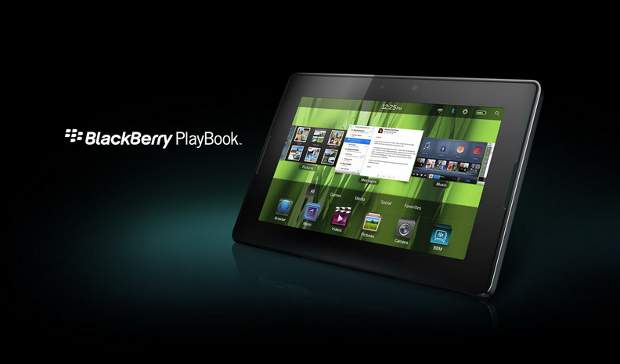 So here's how you can extend your BlackBerry PlayBook's battery life considerably by following just seven simple steps:
###PAGE###
Step 1
From your device's homescreen navigate to the setup menu. The menu is denoted by a gear icon located on the top right of the display. Select it to enter the device's setup menu.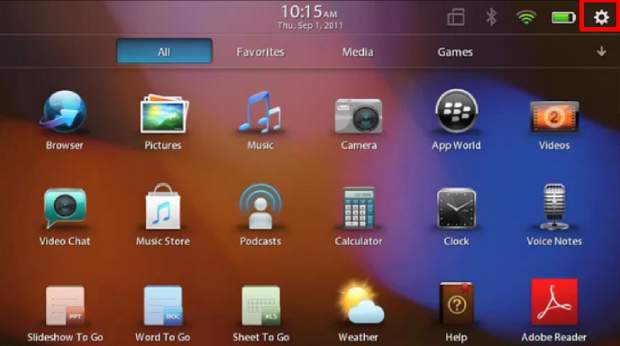 ###PAGE###
Step 2
Once inside setup locate the display tab in the list on the left. Once you enter there you will find a couple of options. 'Brightness' is the first. Navigate to the slider right next to it and adjust it to a level that is comfortable according to your need.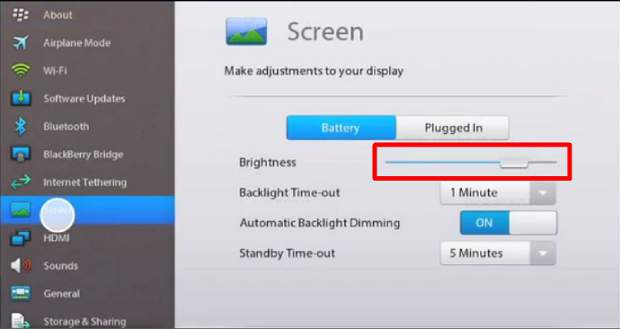 Display brightness is directly related to battery consumption: the higher the brightness level the lower the backup time becomes.
###PAGE###
Step 3
Next is the backlight timeout option. It is the time taken by the display to turn off backlighting. Choosing a lower time will improve better battery backup, although keeping it to around 60 seconds is advisable as going below that might sometimes be irritating. Display time out, however, is totally different from standby as users can turn the backlight on again by touching anywhere on the screen or pressing any button.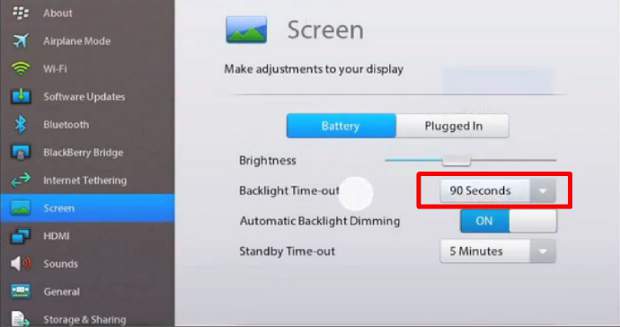 ###PAGE###
Step 4
The last option is standby time out. Choosing a lower time option here will also promote better battery backup times. Standby mode is when the whole device goes into low power mode after a stipulated or predefined time. Again, be careful and choose a time that suits your needs to be on the comfortable side.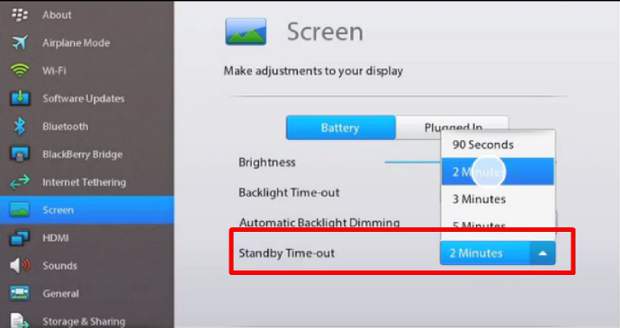 ###PAGE###
Step 5
Having WiFi is great for a mobile device but when not in use the WiFi radio consumes a lot of power and, consequently, turning it off can help save you battery. WiFi can be turned off or on by selecting the WiFi symbol on the upper right side of the display.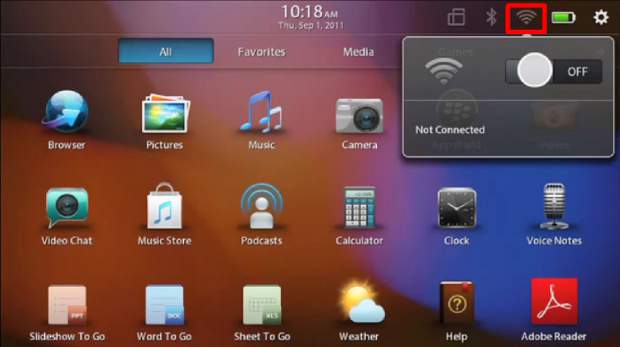 ###PAGE###
Step 6
The same holds for Bluetooth as well. Although Bluetooth is a low power wireless radio it still consumes some amount of battery, which can be saved if the Bluetooth radio is turned off when not in use. Bluetooth can be turned off or on by selecting the Bluetooth symbol right next to the WiFi symbol on the upper right side of the display.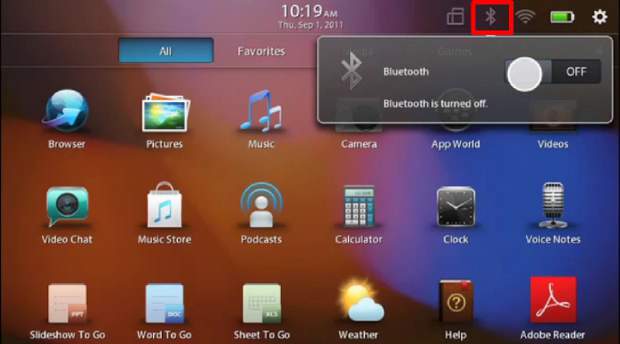 ###PAGE###
Step 7
Last but not least, multitasking. Although multitasking is one thing that most device manufacturers today emphasise, a very thin percentage of the population actually uses it. If you do not use the multitasking capabilities of your PlayBook then you can turn on the application pausing option that puts applications in a normal freeze mode when not in use. This will help save battery life.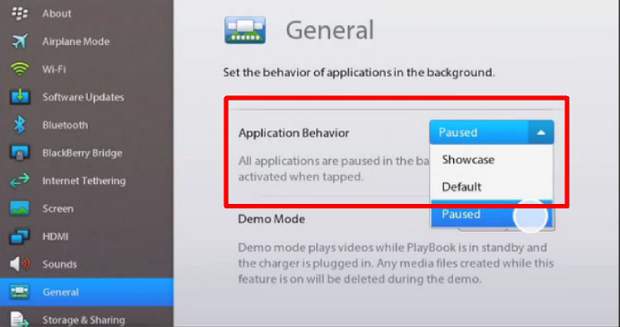 Go to the settings menu; from there locate the general options tab and locate the application behavior option; then select paused.