SnapPea is a popular utility application for Android device. It allows users to wirelessly and effortlessly manage their Android devices. Now the developers have launched a cool new feature, rather a chrome browser extension that allows users to view and manage pictures on their Android device wirelessly right in their web browser. All one has to do is to open up the SnapPea App on the smartphone, and the Google Chrome browser and all the rest is simple as 1..2..3.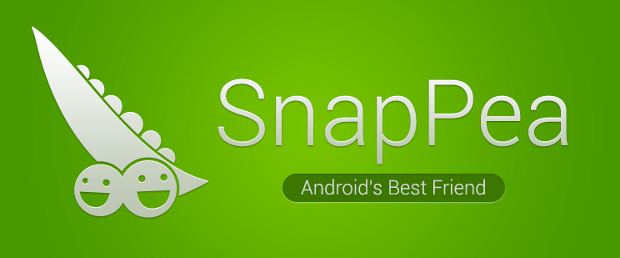 P.S. To make this sync work all you need is an Android smartphone and a WiFi enabled computer connected to the same WiFi network within home or office.
Step 1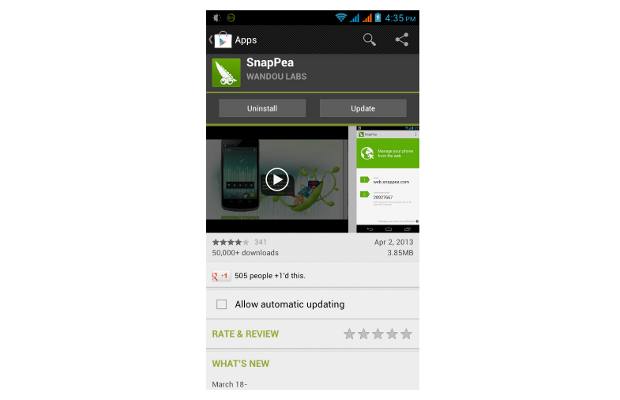 To setup sync, the SnapPea application should be installed on your smartphone. You can get the application from the Google Play store.
###PAGE###
Step 2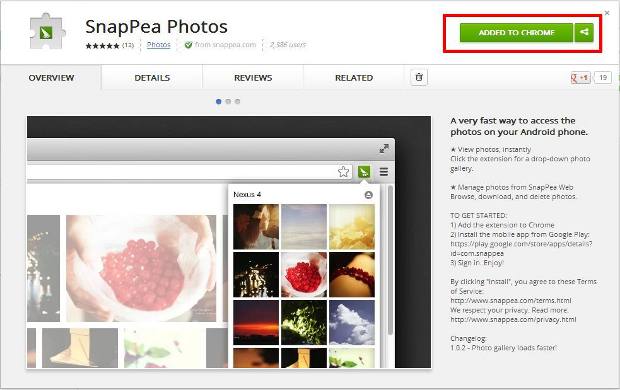 Now open the Chrome app store to download and install the SnapPea Chrome extension for your browser.
###PAGE###
Step 3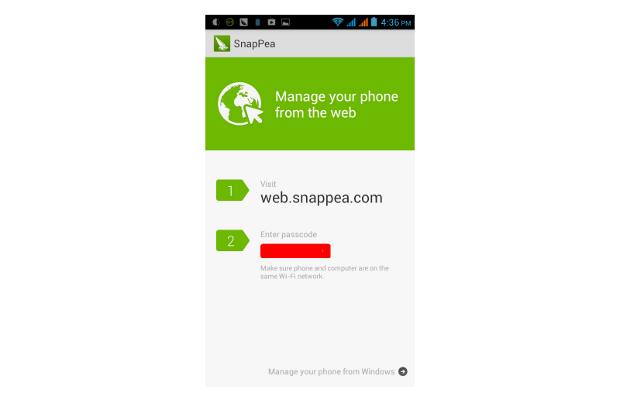 Once the extension is installed, open the SnapPea application on your device. It will show you the pass code that can be utilised to link the application to the computer or the web browser.
###PAGE###
Step 4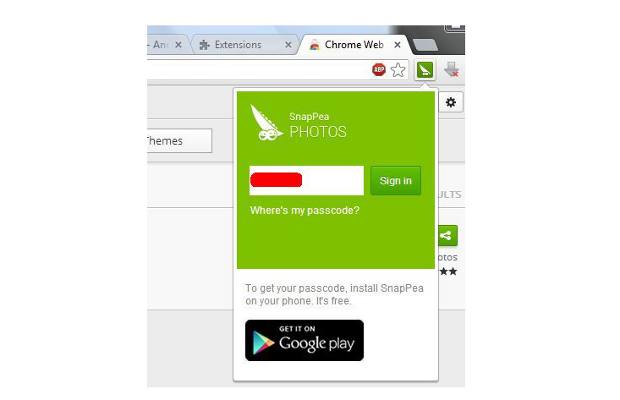 Once the Chrome extension accepts the connection, it will start loading the pictures form the device and will display them on your computer, right inside the web browser.
###PAGE###
Step 5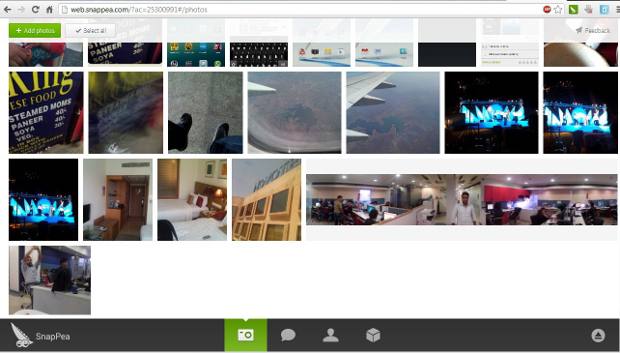 Now the images can be viewed, stored and even managed using the same page.
###PAGE###
Step 6
Once done, disconnect or terminate the connection by exiting the application from the device.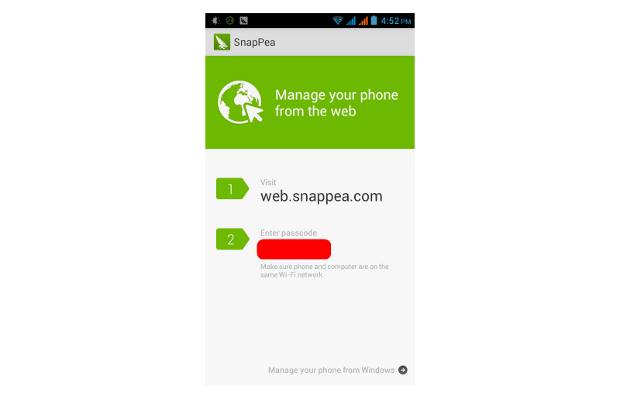 The developers are also working on bringing similar functionality for messages, applications and even contacts using the application and same can be expected in the coming days.