Whatsapp has announced a web client of its instant messaging application which also goes by the same name. With this, Whatsapp is now available for PCs as well. Currently, it is available for all mobile platforms like Android, Windows Phone, iOS, Symbian, Nokia S60 and BlackBerry. However, there seems to be some issues for Mac users.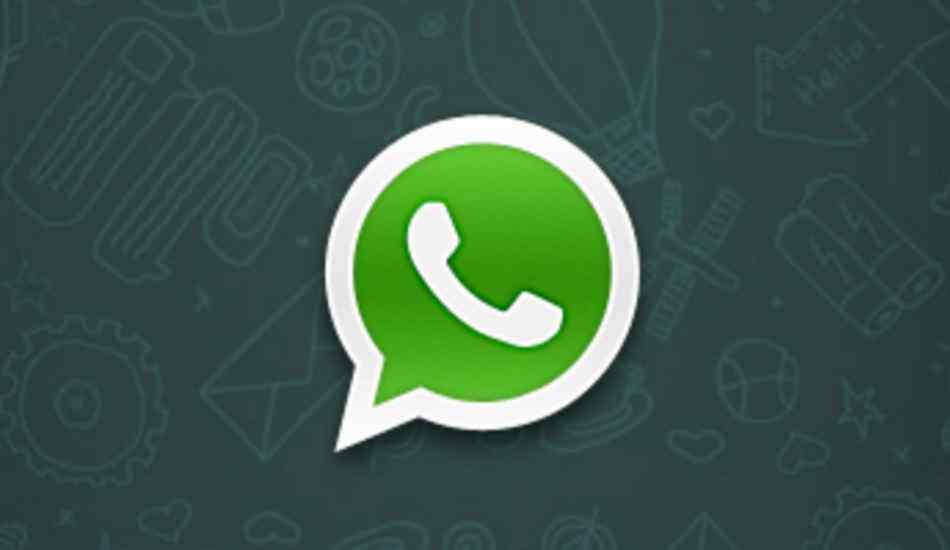 Note that the web version is not an independent one that you use on your phone; rather it would be an extension. This means that it will mirror your phone's Whatsapp account; something like a cloud storage. So if you have any conversation on your phone's Whatsapp, it will reflect in your Whatsapp web client on PC as well. This is creating some issues for the iPhone users and thus at this point of time they are not able to get the same on their Macs. Also, at the moment it only supports Chrome browser.
Here is a step by step procedure to the get the Watsapp Extention on your PC.
Step 1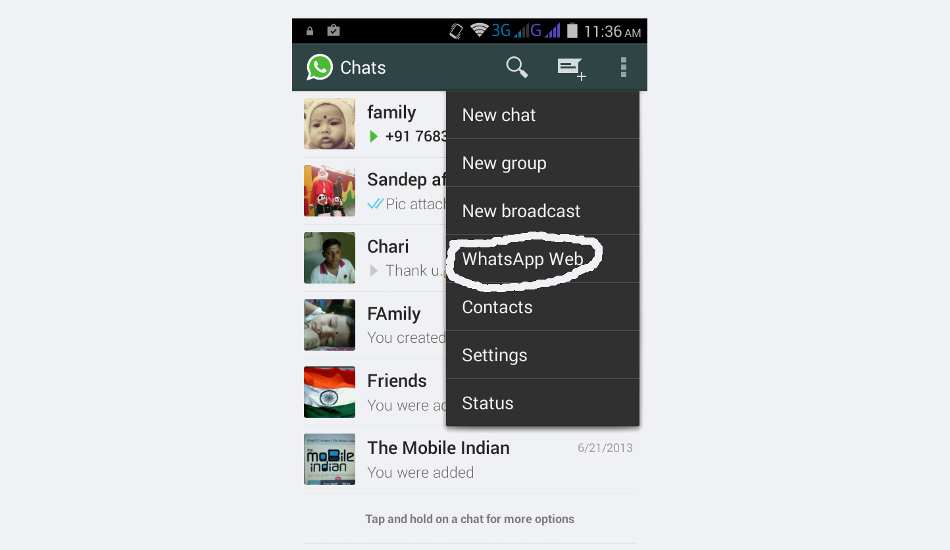 First of all, update your Whatsapp to the latest version. After updating, you must see "Whatsapp Web" option from the menu (which is located at the extreme right top of the Whatsapp Application). If you are not able to see the same even after updating the app, reboot the phone which does the trick for me.
Step 2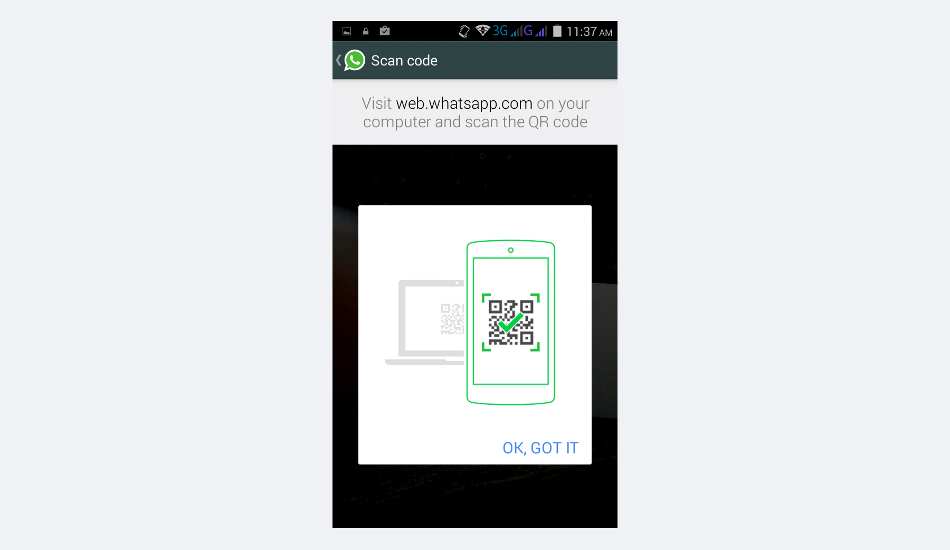 Once the latest Whatsapp version installed on your phone, go to https://web.whatsapp.com/.
Step 3
There you will see a QR Code which you then need to scan using the 'Whatsapp Web' feature available on your Whatsapp application (refer Step 1).
Step 4
The moment you scan the QR code, you will see the Whatsapp application on your PC.
Note that you will have to keep both your phone and PC connected to the internet to use the Whatsapp PC version. Here I again underline the fact that the PC version is a Chrome extension and will only work with an active internet like all other Chrome extension.