Instagram is an online sharing platform, that allows its users to share their photos or videos online publicly or privately(if you choose so).
The most noteworthy thing is that you can link social media giants Facebook and Twitter with your Instagram accounts.The most popular way to use Instagram is via its app that is easily available in the app store(ios users) and on play store(android users).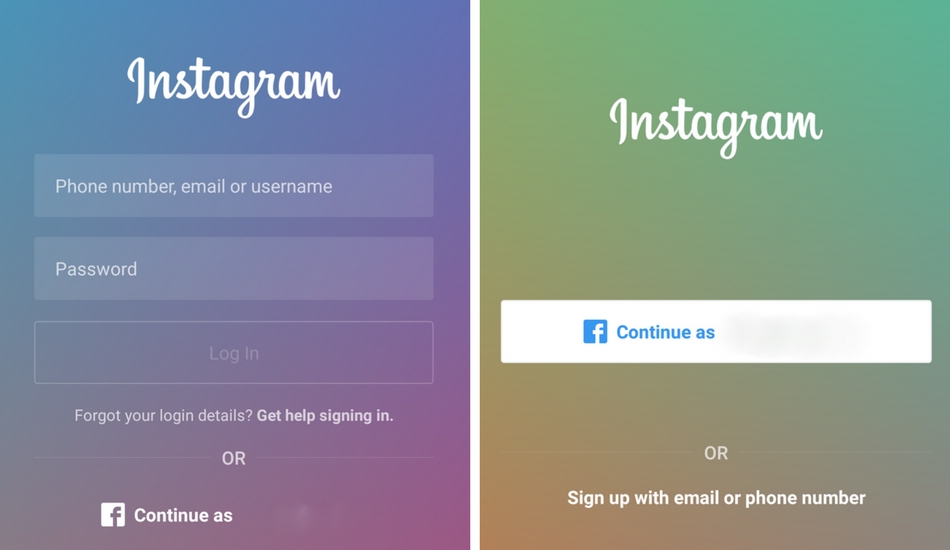 Once the app has been downloaded, you can log into Instagram in three different ways firstly with your facebook account secondly with your google account and thirdly with your mobile number.
Now that you have signed in its time to get you accustomedwith this app. In total there are five tabs in this application which allows you to perform various actions that you are going to learn very soon.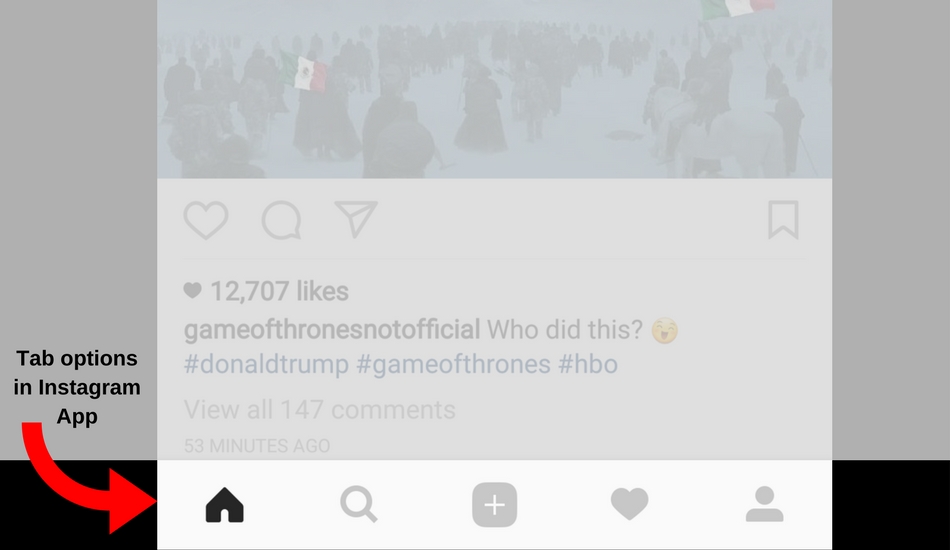 Home screen (1st tab)
This is similar to the Facebook wall but here you will only find photographs and video of people you follow. One can comment, react and share feelings using emoticons onsnaps which are shown in your feed.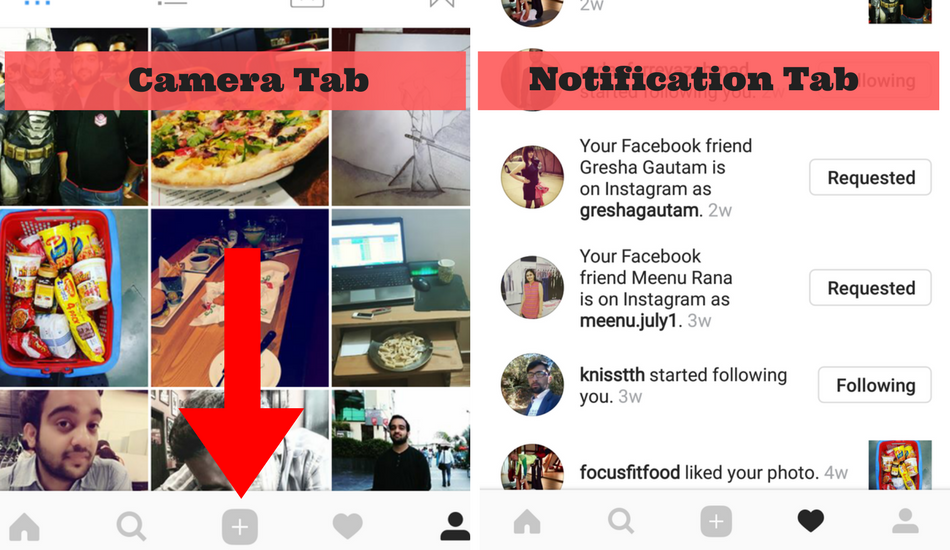 Search (2nd tab)
At the bottom of the display, you will be able to locate 'search' tab. it has a magnifying glass (believe me you cannot miss it) icon. Using this tab you can search people (famous people included) and follow them on Instagram and take glims of their life, here you can also "find" your friends and start following them (well let's be honest we all love to stalk the people we know, right?).
Finally !!!It's time to post your first photo, Just click on the "+ sign " at the bottom of your mobile screen you will get three options first to choose a photo from your gallery, 2nd to click a live photoand post and the last option is to record a video. In addition to this Instagram also provides you many options to customise

and add filters to your photo before posting.
oh
before I forgot don't forget to tag all the people in your photos.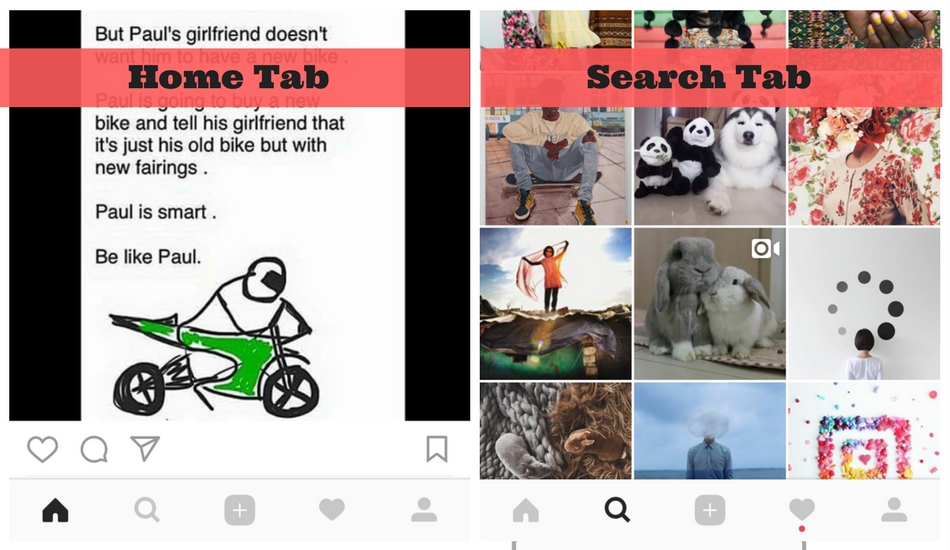 You can identify this tab by simply looking at its icon that is of a heart shape
This tab is divided into 2 sections the first one is "Following" in which you will be able to see literary every action performed by the people you are following on the Instagram( I would suggest to explore it on your own and see who is doing what and hone your stalking skills). The second part of this tab is "You",this tab is interesting because only here you have the power to see who reacted to your posts, who started following you and last but not the least only in this tab Instagram "suggest" you more people to follow on thebasis of your facebook friends and interests.
This is your personal tab, divided mainly into three subparts, first two lets you see all the photos you ever post (in grid format or in chronological order), the second

tab lets you access all the photos you were ever "Tagged", just to relive old memories and see who is tagging you in what type of photos.The last tab lets you access all the photos that you ever saved from Instagram.
The biggest feature of profile tab is that it lets you "Edit your profile" i.e. here you can change your name, account name add a biodata to your account link a website. change your web address and Phone number and lastly, it allows you to change the Profile Picture of your Profile.
And now you know how to use Instagram.