Google Latitude is an application that allows a user to share his location with his friends, making them aware of his location at all times or whenever he wants. But Google Latitude is much more than just another location sharing application. With it, you can keep track of the places you have visited and even the miles traveled.


There is a simple process as to how you can enable location history on your Android smartphone using Google Latitude.
Step 1
Startup your device and locate the main menu key. Open that or press the menu button on your device to enter the main applications space.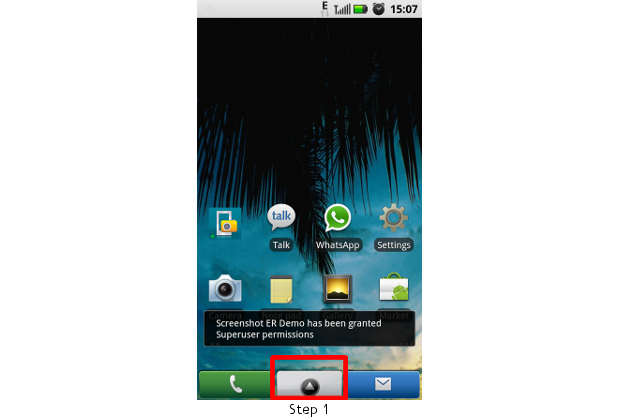 ###PAGE###
Step 2
From the main menu, locate the Latitude application icon. In some devices, the Latitude icon is also located on home screen so those users can directly go to the Latitude application form the home screen shortcut as well.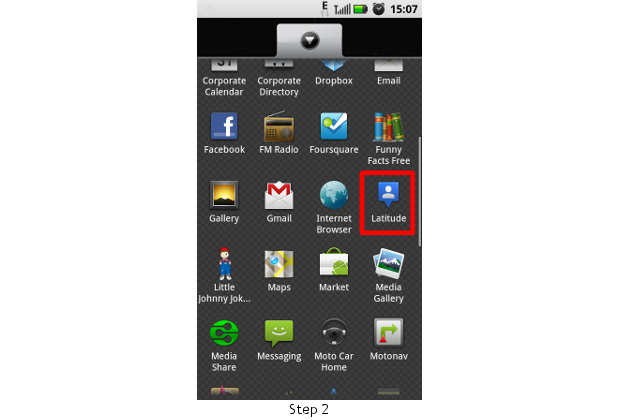 Step 3
Enter the Latitude application by selecting the icon. Once inside the application, open the short menu for the latitude application. This menu can be opened by pressing or selecting the options key from the device. The options key is generally the one on the extreme left on the device. This key will open up the options menu for the application.
From the prompt, select Latitude settings to proceed further.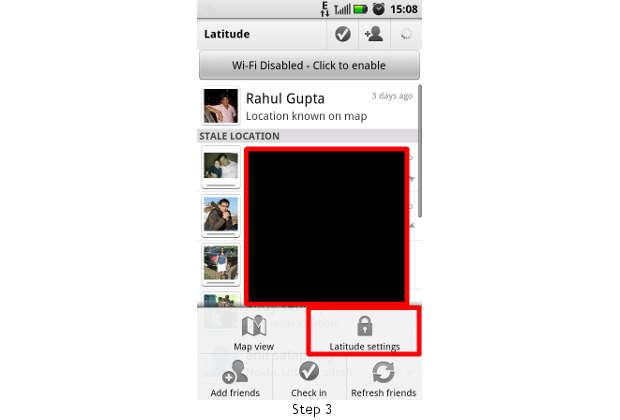 ###PAGE###
Step 4
Upon selecting the Latitude settings key, the menu will open up the Latitude options sub menu and you need to locate "Enable Location History" options in that menu. Once at the option check the tick box next to the option by selection it or pressing on it once.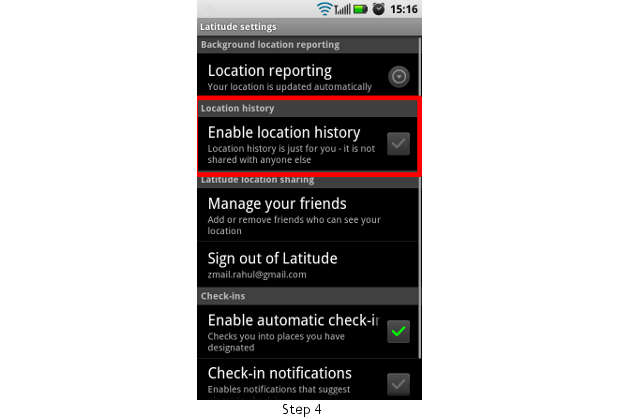 Step 5
Upon selection, a prompt will appear for the acceptance of the privacy terms. Google does not allow this information about the location history to be seen by strangers or any other users. But still you need to go through the terms once for your own safety. Upon agreement proceed further by selecting 'Enable'.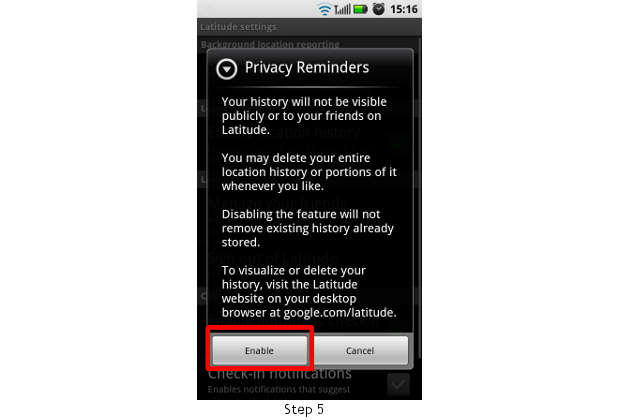 ###PAGE###
Step 6
Now you can see the places history enabled in the menu once it returns back to the main menu.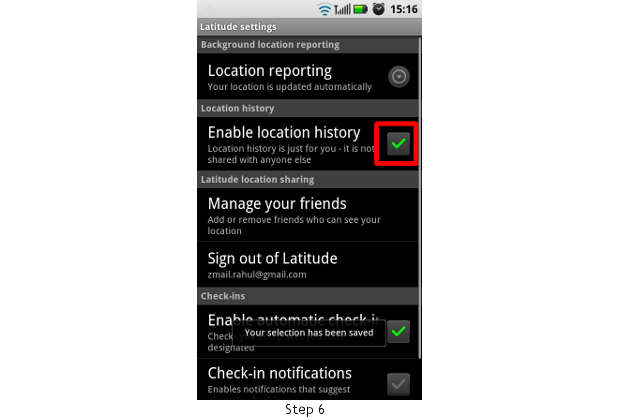 Step 7
Now that the history has been enabled, users can see the places mostly visited and distance travelled by logging on to their Google Latitude accounts through computer or mobile web.