Research In Motion (RIM) released the BlackBerry PlayBook OS 2.0 a few hours ago. The BlackBerry PlayBook OS 2.0.0.7971 version brings in a major pack of improvements over the existing version. The most sought after feature is the Android App Player that will allow you to install and use Android apps compatible with the tablet. Besides that, there's native support for email, contacts and calendar.
BlackBerry Bridge continues to work perfectly and now acts as a remote control through the BlackBerry smartphone. Follow the guide below to get the PlayBook OS 2.0.0.7971 on your tablet. Do note that applying BlackBerry tablet OS 2.0 will wipe any and all existing data from your PlayBook tab.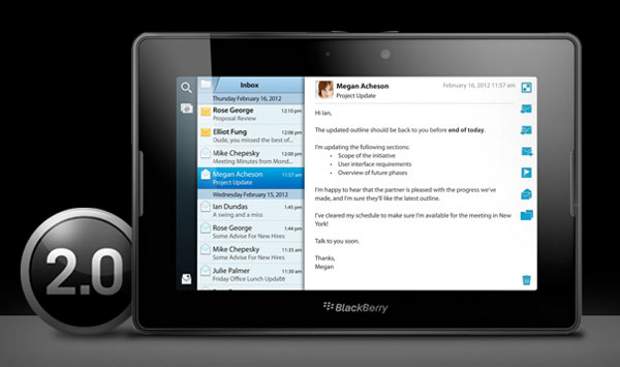 Step 1:
Go to the Settings app, tap on the WiFi menu on the left column bar and connect it to a consistent WiFi network.
Step 2:
On the PlayBook tablet, go to the software updates menu and tap on the 'check for updates' button. The tablet is expected to be connected to a good WiFi connection.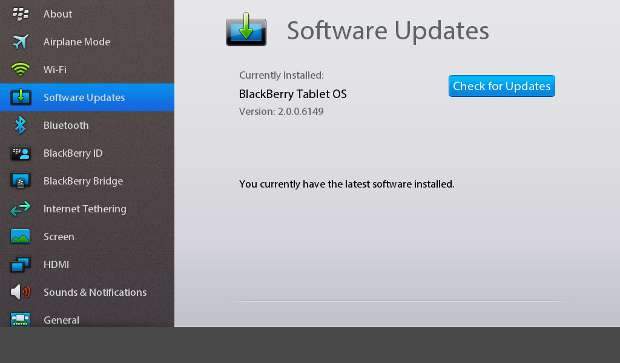 Step3:
A notification about BlackBerry Tablet OS 2.0.0.7971 update will show up and seek your request to download. Tap on the button to download the update.
Do note that the update download process might be slow as many other users would be trying to download it on their tablets. Be patient and ensure that you have a consistent internet connection.