Even though we have bigger better Android smartphones today there has always been some or the other issue with the loudspeaker performance on some devices. The Spice Stellar Pinnacle Mi-530 is a superb device, for instance, but loudspeaker performance is on the lower side.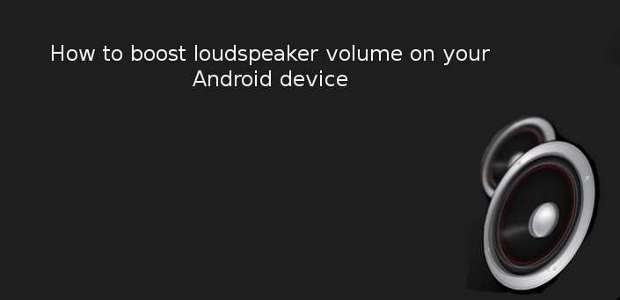 So if you too have a device that is otherwise great then this simple set of instructions along with a simple utility will help you increase the loudspeaker volume.
Here's how
Step 1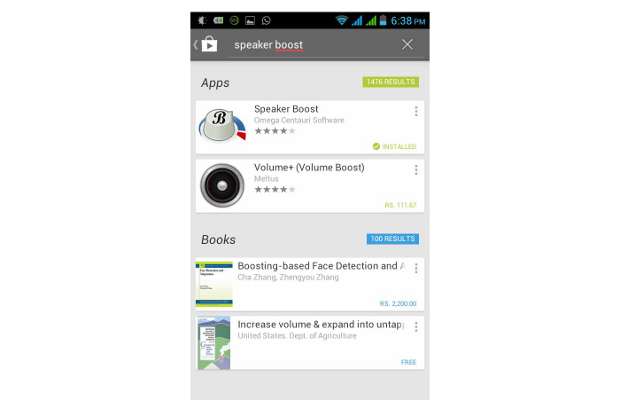 Open the Android Market application on your device and try locating the app under the utilities tab or through the search widget at the top right corner. Alternatively, use the llink to locate the application and install it.
Step 2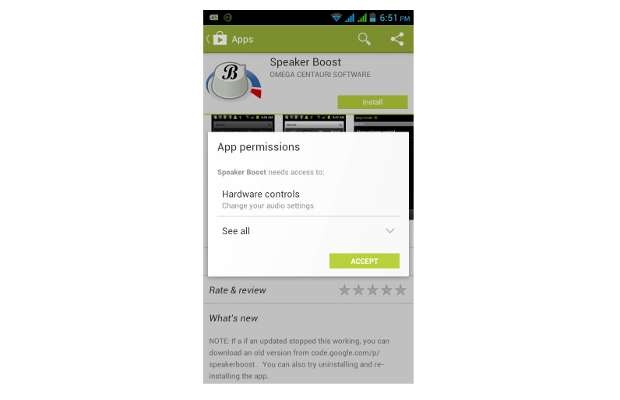 This is a free to use application and has been tried as well but from a security point of view make sure to read the permissions asked by any app.
Step 3
Upon installing the application, run it. Alternatively, you can exit Android market and run the application from the main menu. It might show you the change log along with a safety warning. Read it and if you agree accept them to proceed.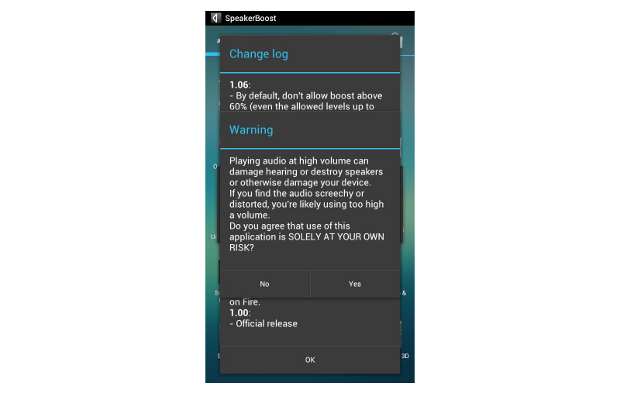 P.S. If your device's loudspeaker has ample volume already, do not try to boost it as it might destroy the speaker element.
Step 4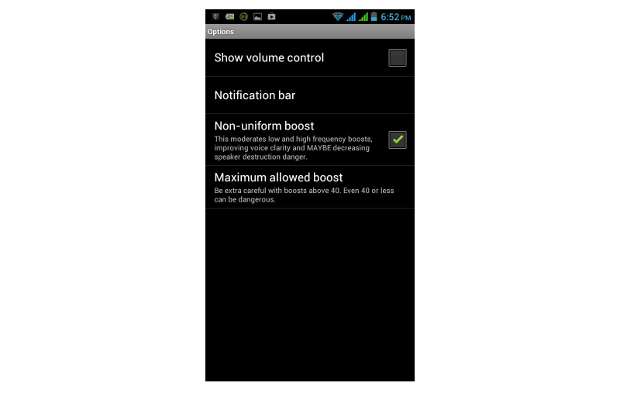 The application will open up to the main splash screen that showcases the single volume toggle and the settings key underneath it. Select the settings button or key to setup the app for the best possible experience. The next splash screen will open the settings page. Select the Notification bar option to proceed.
Step 5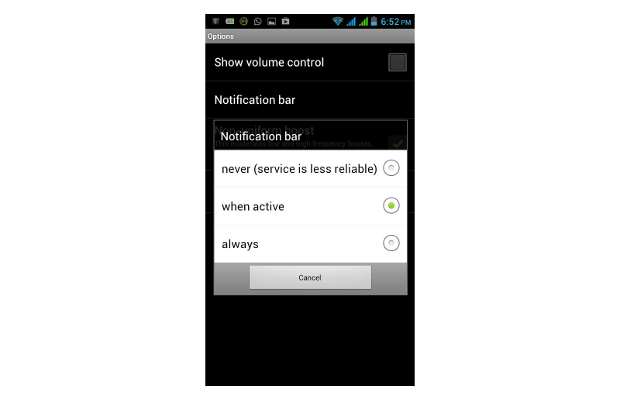 The notification bar option controls when the application icon is placed on the notification bar on your device. By default it is set for always on, but it is advised to select the 'When active' option. It will put the notification on the bar when the app is in use otherwise it will hide the icon.
Step 6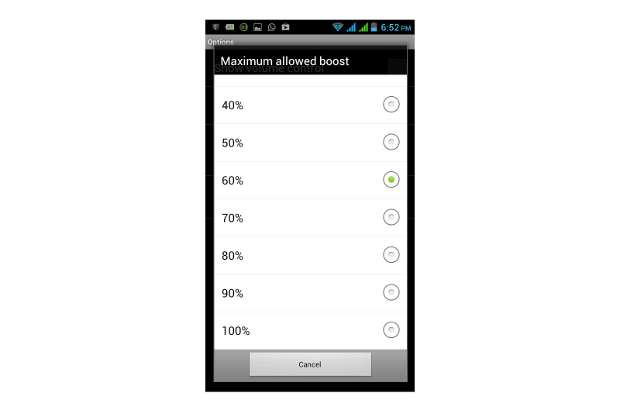 Secondly, go back to the setting and select the maximum allowed boost level option. By default it is at 40; if need be try increasing it in increments of 10 and testing the loudspeaker each time. If there is any sort of distortion in sound reduce the level a notch. For instance, on the Spice Stellar Pinnacle the default level of 60 worked well.