With the devices getting common and everybody being interested in buying the same exact phone that you just have recently bought, it often happens that someone might accidentally get his/her device replaced with yours. It happens more often in cases where in people or organisations issue similar devices to a bunch of people. Earlier it used to happen in the case of BlackBerry phones but now this is becoming a common problem with Androids smartphones.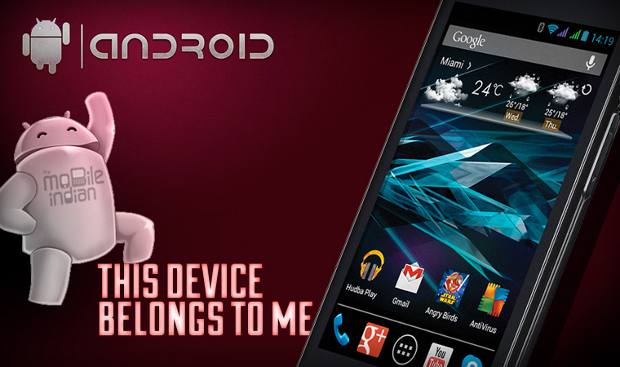 So here's a cool trick and with it you can have a personalised message on your device's home screen.
Setting up owner information on the Android device is a simple task.
Step 1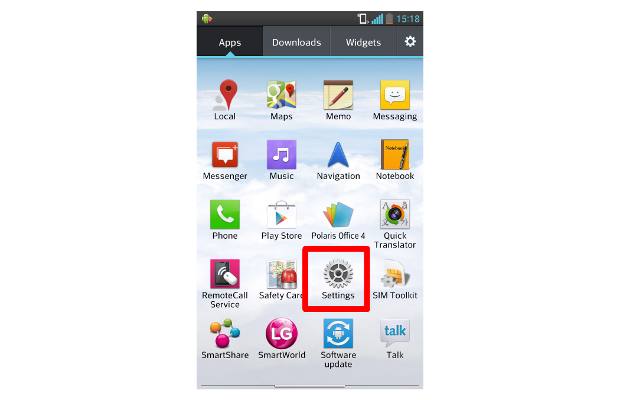 On your Android device, locate the Applications home key and press that key. The applications home key is generally located in the lower portion of the screen. From there select the settings menu. Or alternatively you can also open the setting menu from the options key of the home screen of your device.
Step 2


Once the settings menu opens, scroll down and locate the Lock Screen option from the various options and press it.
Step 3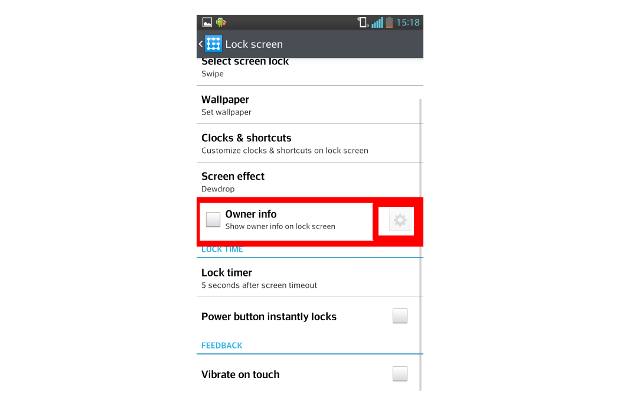 The application will then open up the following screen. From that scroll down to the Owner information option. By default, this option is left unchecked. Check the option to enable the owner information system and select the options key right next to it to proceed with the custom message or information.
Step 4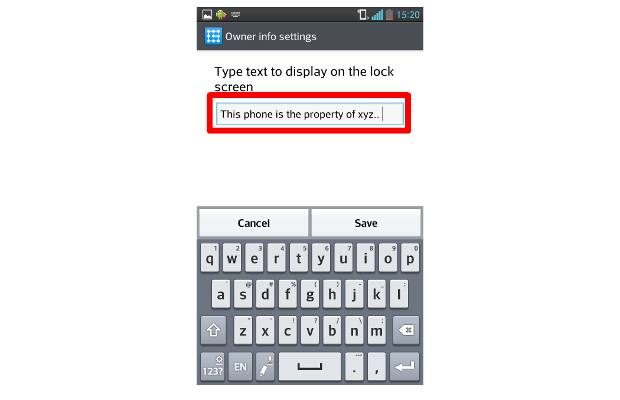 In the next window, input the owner information or a custom message as you like and once done press Save.
Step 5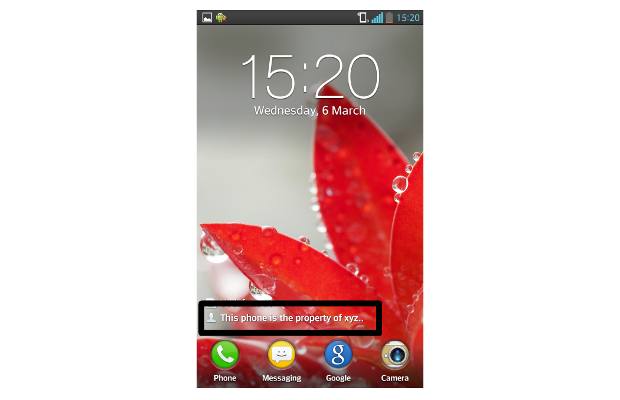 The screen will take you back to owner information display window. Exit the menu and now whenever you will lock the device, the owner information will be displayed on the device's lock screen.