Instagram has become one of the most popular social media platforms, with over 1 billion active users every month. One of its key features is the ability to send direct messages, allowing users to communicate with each other privately. However, sometimes you may want to read a message without the other person knowing you have seen it. Whether it's to avoid a potentially awkward situation or to maintain your privacy, there are ways to read Instagram direct messages without the sender knowing. Today we will discuss the top 5 easy ways to read direct Instagram messages without being seen.
Turn on airplane mode:
The Airplane mode disables all the connections on your smartphone including mobile data and Wi-Fi. This will restrict Instagram from connecting to its servers, which in turn will not allow it to update the status that you have seen the message from your contact. To do so, follow the steps below:
Step 1
Open the Instagram app.
Step 2
Turn on airplane mode on your device from either the notification shade or by going into Settings > Connections > Airplane Mode.
Step 3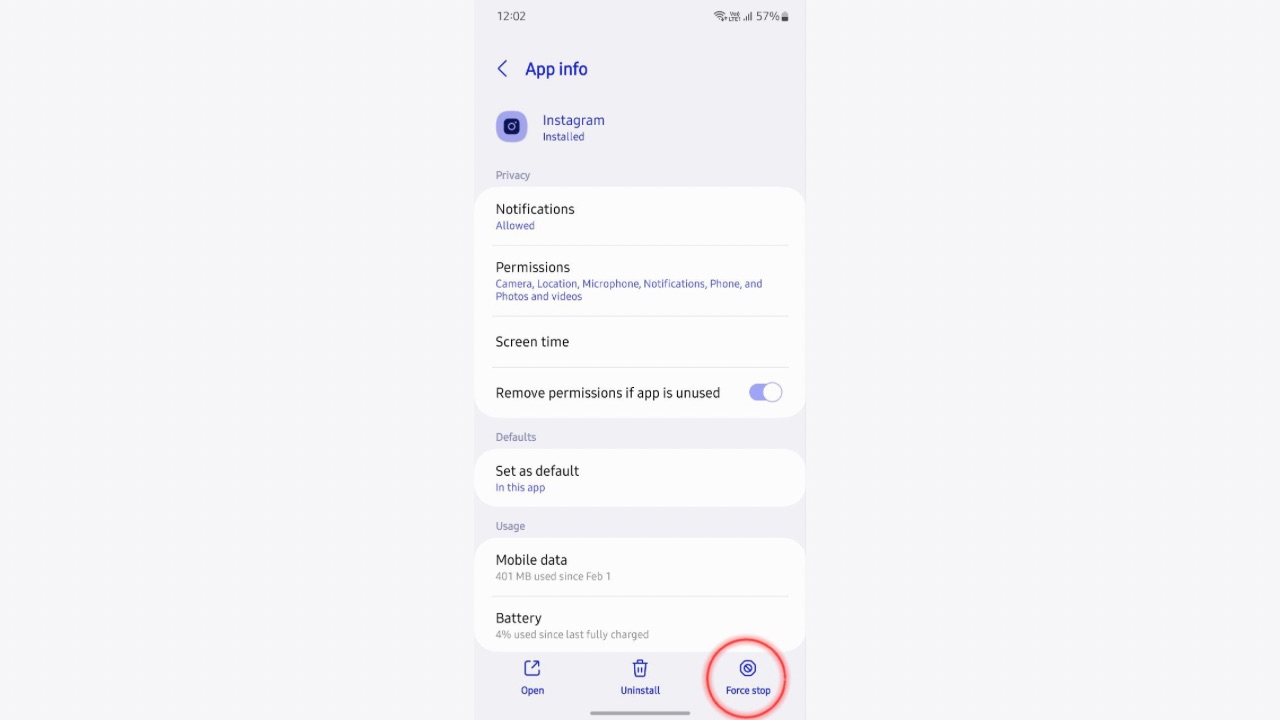 Now, open the chat of the person whose message you want to check. This will allow you to read the messages without notifying the sender. However, you must make sure to force stop the app by going into the App info settings of Instagram before turning off airplane mode, as opening the app again while connected to the internet or let it run in background when you connect to internet, will trigger the read receipt.
Read More:
How to share lyrics cards from Spotify on Instagram?
How to setup Parental Supervision on Instagram?
Use a third-party app:
There are third-party apps, like AiGrow that claim to allow you to read Instagram direct messages without marking them as 'seen'. However, using such apps would be at your own risk as they can compromise the security of your Instagram account and violate the terms of service. Also, these apps offer paid subscriptions and aren't completely free to use. Follow the steps below to use this app for reading your Instagram DMs:
Create a free account here.
Open your dashboard, and add your Instagram account.
Coick on the 'Manage Account' button.
Now go to the 'Inbox' tab.
Here, you can see all your messages and if you open the conversation of your choice, the person on the other end won't know that you have seen their message.
Read messages from the notification centre: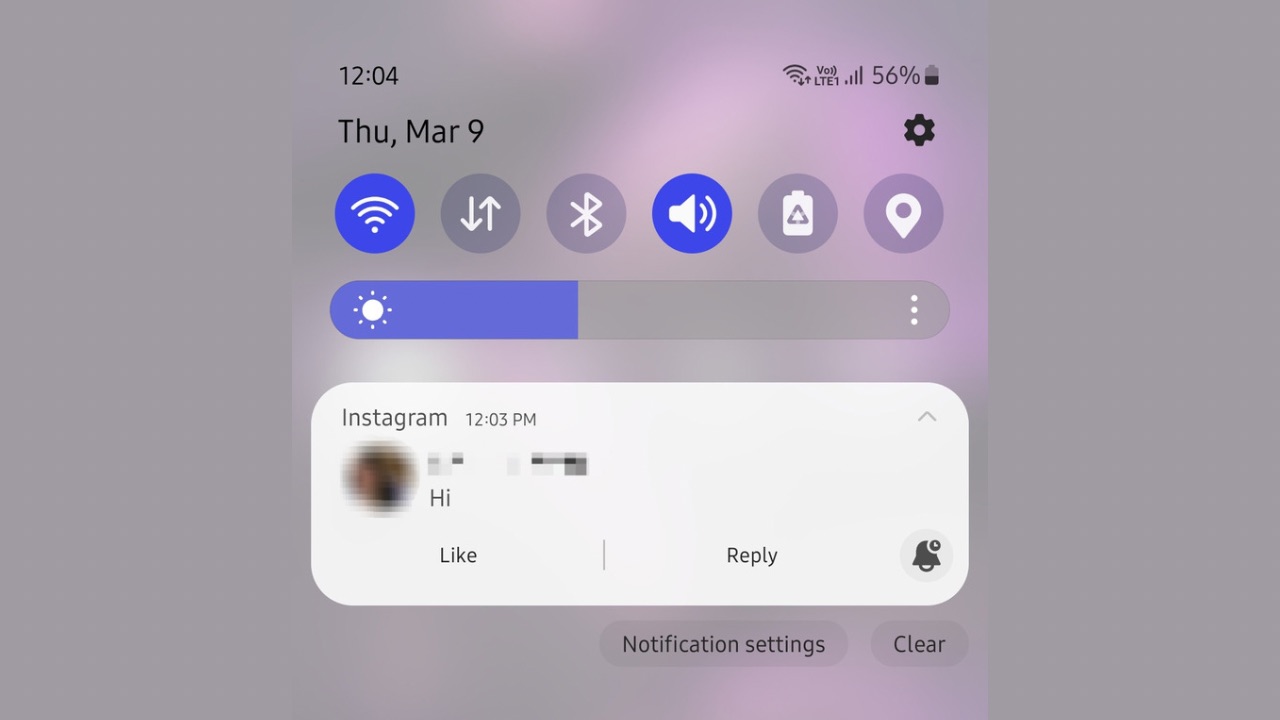 If you have push notifications turned on for Instagram direct messages, you can read them from the notification centre on your device without opening the app. Once the message notification arrives, just swipe down from the top to check it. This will not trigger the read receipt. However, do note that if the contact has sent you multiple messages, not all of them are shown inside the notification.
Restrict accounts:
Restricted accounts is a built-in feature inside Instagram that allows you to restrict activity from the accounts of your choice. The advantage of using this feature is that reading messages from Restricted accounts will not notify them that you have seen their messages. However, the drawback here is that you cannot reply to their messages unless you remove their account from the Restricted accounts section. To restrict an account, follow these steps:
Step 1
Open Instagram and go to your profile.
Step 2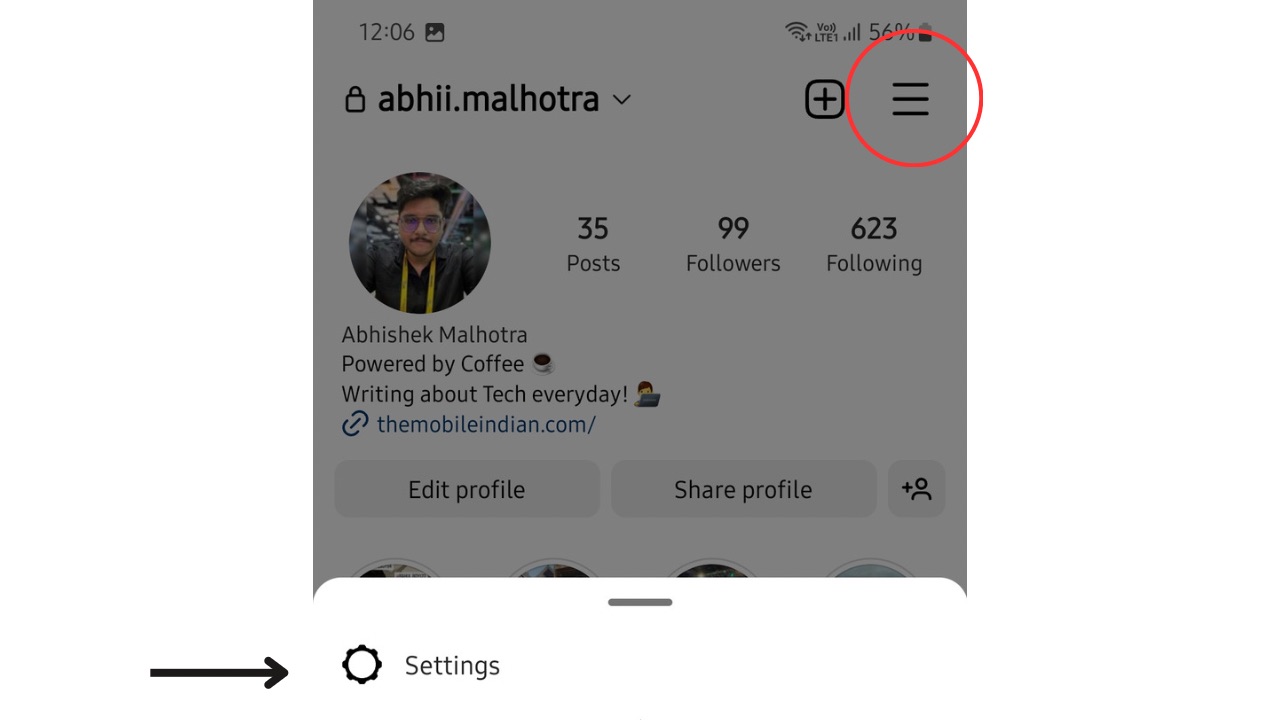 Tap on the three vertical lines at top right and go to 'Settings'.
Step 3
Go to the 'Privacy' section and scroll down until you see 'Restricted Accounts'. Click on it.
Step 4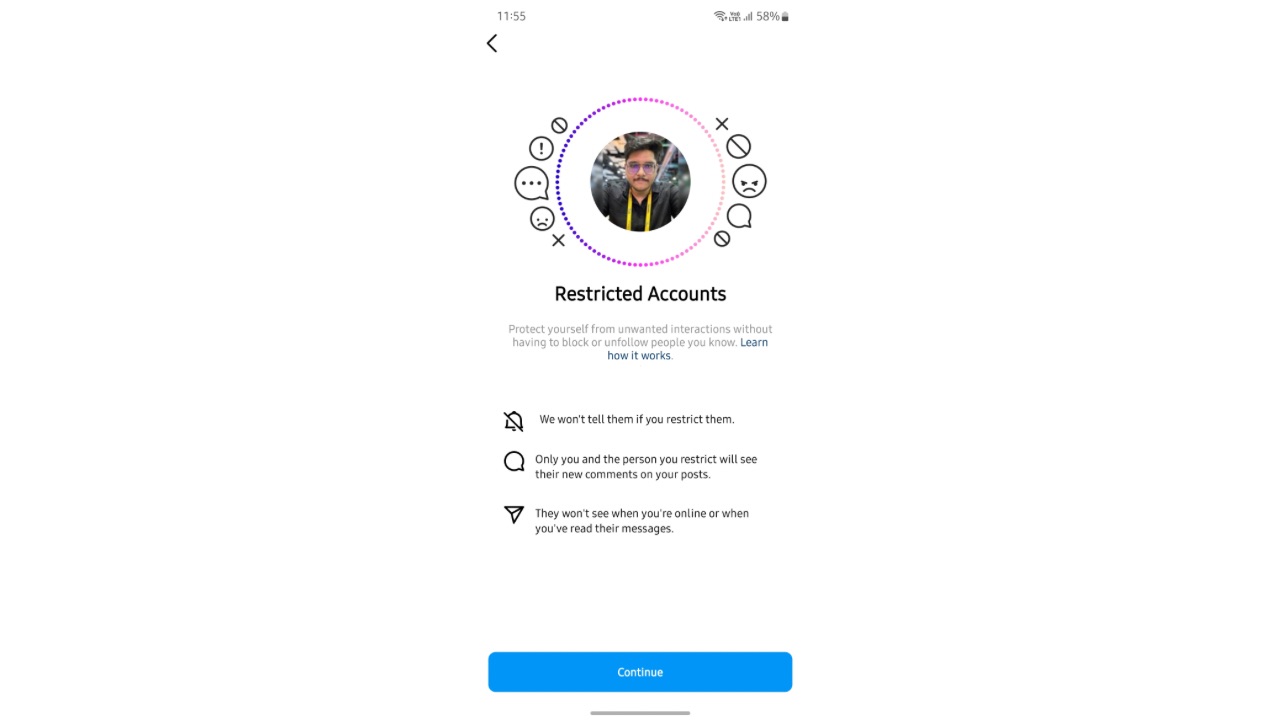 Tap on 'Continue' after reading what all Restricted mode does.
Step 5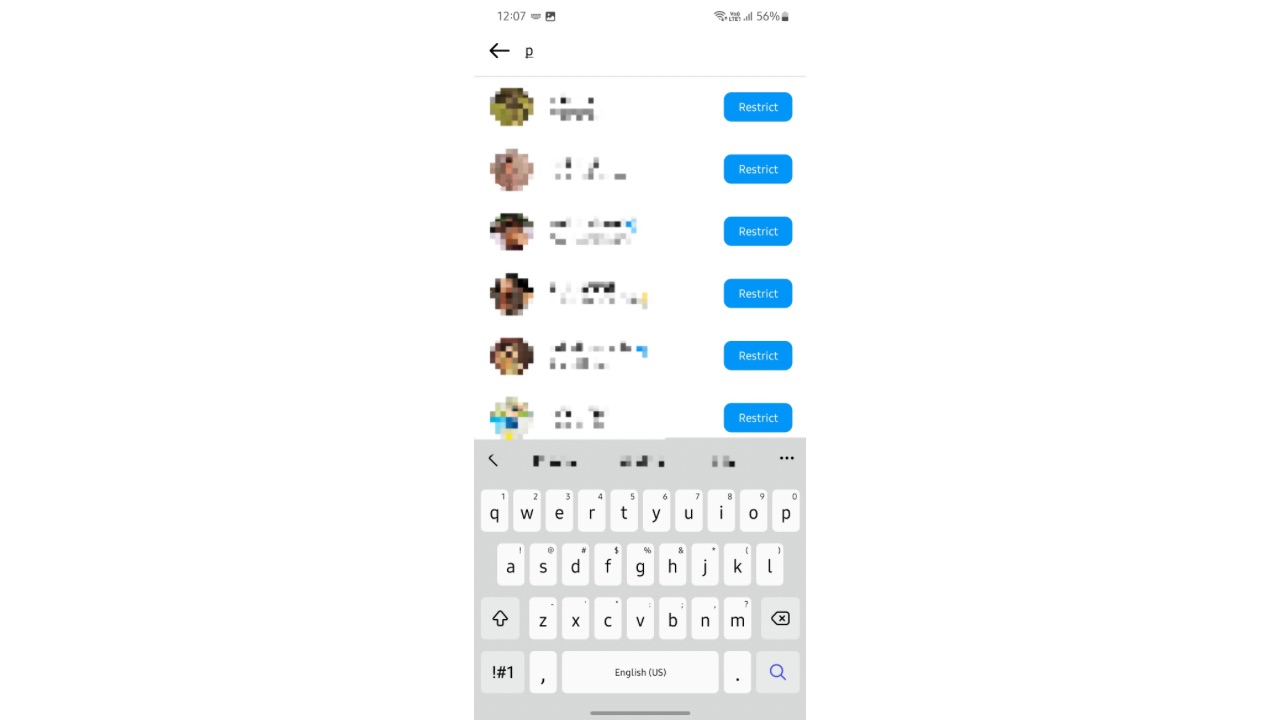 Now search for the account you want to restrict and click on 'Restrict' next to their name.
Step 6
Once restricted, go back to the DMs section, tap on the 'Requests' button as this is the section where Instagram moves the chat of the person you restrict. Next, open their chat and read their message. If you want to reply them, simply click on Unrestrict and type your message.
There are several ways to read direct Instagram messages without being seen by the sender. Whether you use the airplane mode method, the notification preview method, or one of the other methods discussed in this article, the key is to be mindful of how you interact with Instagram and its features. While some of these methods may seem like hacks or workarounds, using them ethically and respectfully is essential. Ultimately, it's up to you to decide whether or not you want to read direct messages without being seen, but with these five easy methods at your disposal, you can do so quickly and effectively.