Many people these days have access to WiFi, and this gives users an opportunity to enjoy good data rates without spending a bomb on 3G. While WiFi is usually available only on 3G devices, there are many attractive WiFi phones without 3G within a budget that was until recently the domain of feature phones only.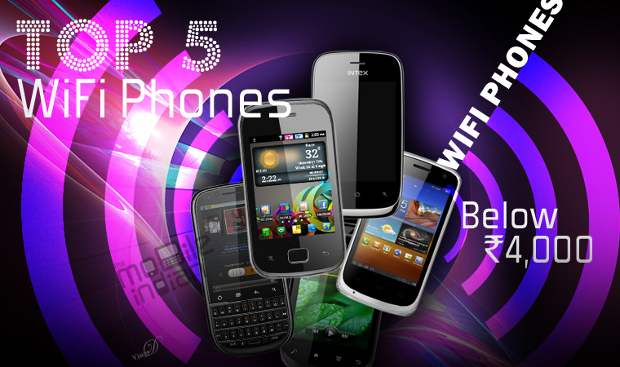 Here are five phones that don't just offer WiFi but also a large screen and smartphone functionality, and yet cost less than Rs 4,500. However, all of them are from Indian brands.
Karbonn A1+
Karbonn Android A1+ is the refreshed version of the Karbonn A1 and offers dual SIM functionality with a 3.5 inch screen. The phone is based on Android 2.3 and runs on a 1 GHz processor. It has a 3 megapixel main camera that can record video and a VGA front camera for video chat. It supports GPRS, EDGE, Bluetooth, and WiFi connectivity. The phone has a large battery for its class, rated at 1500 mAh. Other features include a mobile TV, music player, FM radio, G-sensor, 3.5 inch display, and 32 GB expansion capacity.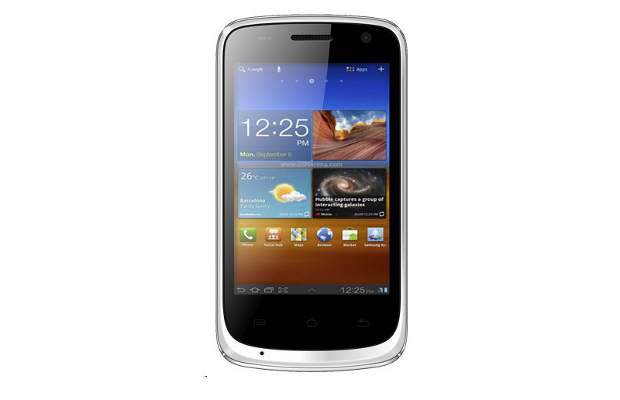 Priced at Rs 4,440 the phone is available for Rs 4,000 in the market and therefore offers very good value for money. And while it does miss out on 3G it offers a large screen and WiFi and EDGE connectivity.
###PAGE###
Micromax Smarty A25
Micromax Smarty A25 is currently the cheapest Android phone from Micromax and again it misses out on 3G, though you get a dual SIM touchscreen phone running Android Gingerbread OS. It offers GPRS, EDGE, Bluetooth, USB, and WiFi connectivity. The phone comes with a 1.3 megapixel fixed focus camera to capture images and record videos.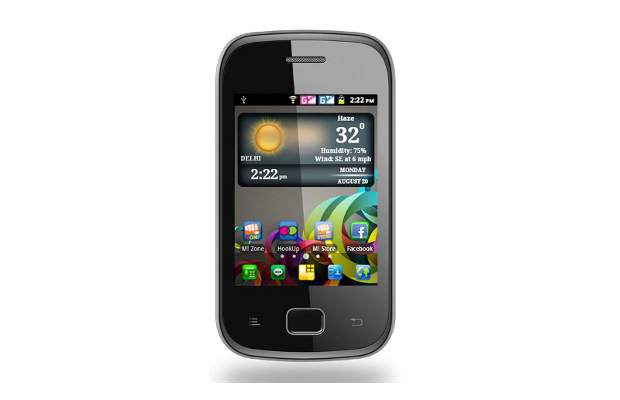 Smarty A25 has a music player and FM radio. To help you keep up with your friends the phone has a hookup service to enable text and chat via GPRS. The device has social networking apps and an instant messenger to stay in touch. Other features include a Chrome Mini browser, 256 MB RAM, Google Maps, 2.8 inch display, and 32 GB expandable memory. While its 2.8 inch screen is slightly small for a smartphone the phone is available for Rs 3,300 in the market and at this price it is in fact cheaper than many feature phones and offers a bigger screen size in comparison to feature phones.
Spice Stellar Mi 285
If you are looking for a smartphone with a keyboard within a budget, this phone is a perfect fit for you. It comes with a Qwerty keypad and a fairly large 2.8 inch touchscreen. The dual SIM phone runs on Android 2.3 operating system and offers a 650 MHz processor. The phone has a 3.2 megapixel camera at the back as well as a front facing camera for video chats. In terms of connectivity you get WiFi, 3G and Bluetooth as well as GPS. Stellar Mi 285 comes with a 512 MB ROM, which holds the basic functions for running the device. The Spice Stellar Mi 285 is powered by a 1400 mAh battery.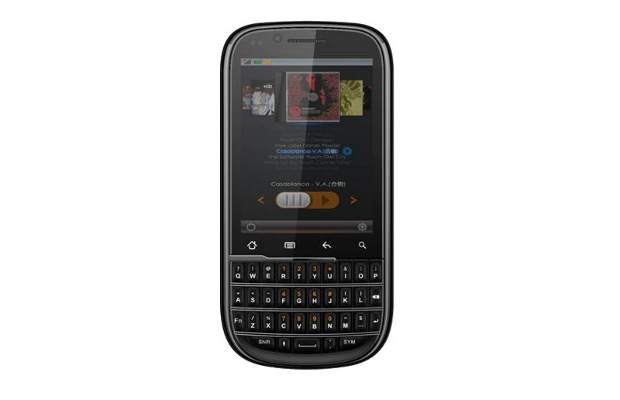 The only drawback is that the phone was launched about six months back and availability can be an issue. It is available online, just in case you can't get it at a store near you. Else, the phone is available at Rs 3,999.
###PAGE###
Intex Aqua 3.2 dual SIM
Intex Aqua 3.2 comes with a 3.2 inch capacitive touchscreen and runs on Android 2.3.5. It has a 2 megapixel camera and an expandable memory of up to 32 GB. The phone, however, lacks 3G connectivity and offers only GPRS access. It has a 1 GHz processor and comes with an array of preloaded games and applications such as Fruit Ninja, Nimbuzz, Gmail, YouTube, IRCTC etc. To access data and files from other hardware, the phone gives you the option of linking through WiFi and Bluetooth.


A 1200 mAh battery powers the device with claims of up to 3 hours of talktime and 180 hours on standby. The phone is available in silver, blue and black colour. It is available for Rs 3,690 and is a recent launch so availability should not be an issue.
Lava Iris N320
Lava Iris N320 comes with a 1 GHz processor and Android Gingerbread operating system. The Lava Iris N320 features 256 MB of RAM and 512 MB of ROM. The device has a 3.2 inch capacitive display featuring a resolution of 240 x 320 pixel. The Lava Iris N320 has dual SIM features with dual 2.5G connections. The Lava Iris N320 in terms of multimedia comes with an inbuilt stereo FM radio receiver, and along with that it has a multi format audio video player as well.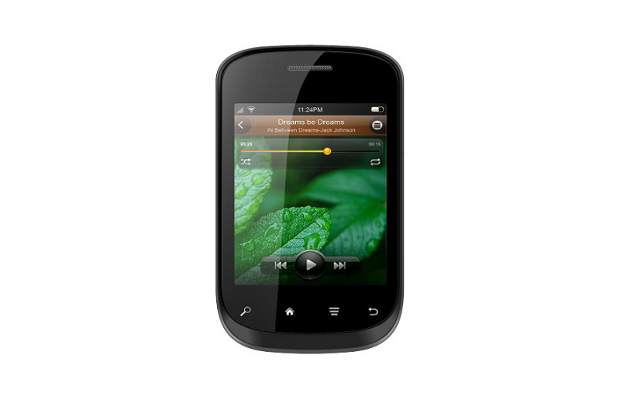 There is a 2 megapixel main camera at its rear. The Lava Iris N320 comes with 100 MB of onboard storage along with optional 32 GB additional expandable storage available via micro SD memory cards. There is a 1400 mAh supplied battery pack. Lava Iris N320 is selling for Rs 3,999.