First there was barter system in which people used to pay for goods with kinds, then came coins and soon the cash and eventually plastic cards (credit and debit cards). But now there is a question mark on the necessity of plastic cards too with the rise of 'virtual wallets'.
Virtual wallets, as its name suggests, is not a physical entity like regular wallets. It is an online phenomena like a mobile application where you can store your credit/debit card information or recharge its account like you do for your mobile phone account. The benefit of virtual wallets is that you don't have to carry around your plastic cards with you.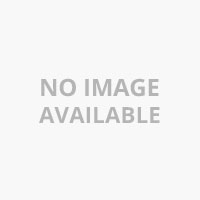 In an emerging country like India, there are several virtual wallet service providers and they are making it very hard to ignore their services these days. From cash backs, recharge offers, to sheer convenience; they are a real value proposition.
Paytm
It recently claimed to have over 100 million users. PayTM allows users to not only pay for mobile phone recharges, post-paid bills, landline bills, utilities, DTH services, bus tickets, Uber cabs, but also for online shopping on numerous websites including Paytm, Make My Trip, Book My Show, and even transfer money to your friends, family, etc.
In a press release issued earlier this month, it said that the Paytm wallet is being accepted by over 80,000 sellers. You can recharge its wallet (load money) using debit card, credit card, net banking and even through case via its cash deposit points (there are over 20,000 such centres in India).
Paytm wallet has a basic monthly limit set by RBI. This means you cannot keep or spend more than Rs 10,000 in your wallet in a month. To upgrade your limit to Rs. 1 lakh, you have to verify your account using the KYC process.
MobiKwik
MobiKwik, started in 2009, claims to have 17 million users. As per MobiKwik, over 50,000 retailers (both offline and online) accepts payment from MobiKwik including Shopclues, eBay, Domino's Pizza, Jabong, Book My Show, Infibeam, and many others. MobiKwik, like other wallets allows you to transfer funds to others and pay all your bills, DTHs, recharges, etc.
Oxigen
Formed in 2004, Oxigen wallet is the oldest player in the market today. Oxigen allows you to transfer money through IMPS, and claims to have banking level of security. They claim to do over 35 million transactions in a month, and have the regular glut of options in terms of recharges, bill payments, and money transfer, even allowing for transfers via social media.
Airtel Money
Airtel Money is Airtel's very own wallet. It offers functionality similar to all other wallets, except that this is very strongly linked to your mobile number. Use it to recharge your phone, pay your bill, your Airtel DTH, utility bills, book movie tickets, train tickets, and shop online too. The app offers a numbers of features such as tap to request payment, shake for offers, and so on.
Vodafone mPesa
Like Airtel, Vodafone has its own wallet service called mPesa. Similar to the other services, mPesa allows you to pay your Vodafone bills, recharge your phone, pay your DTH, and even your utility bills. mPesa is linked to your Vodafone number and also lets you send money to others.