A smartphone is distinguished from a feature phone with its ability to install applications that extend its capabilities further. Thus if you have a smartphone, you must install applications as per your requirement and to make the most of your device.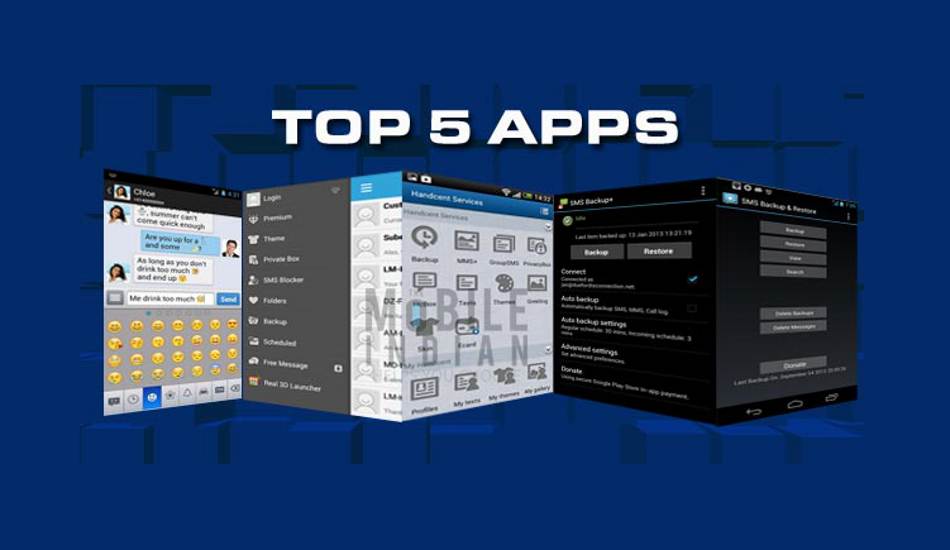 The Android smartphones in this regard are truly blessed as they have access to the Google Play store that has thousands of applications. But most Android smartphones do not come with few applications which are otherwise considered as "must have" due to their immense day to day usage.
Here we have compiled five applications which are considered as very essential for an average user.
Tiny Flashlight
Most Android smartphones come with an LED flash light that usually lies besides the rear camera. Traditionally it is meant to illuminate objects while capturing an image. However, it can be very useful.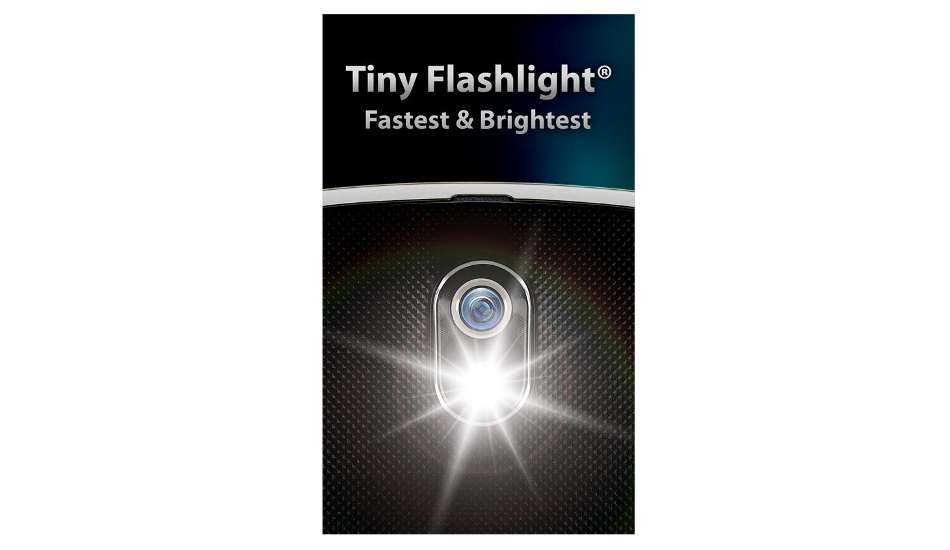 The Tiny Flashlight application is just for that as it turns the LED light into a flash light. On top of that this app can also turn your device's display into a flash light. On top of that it has various options while using the display such as warning lights, police, colour, strobe, morse code, text to morse etc which may be useful in many situations.
The Tiny Flashlight is available for free from Google Play store.
###PAGE###
Truecaller
Caller ID system helped only in identifying the numbers but the Truecaller app goes one step ahead – it shows the name and location of the number. Truecaller's service is driven by a large and verified mobile phone community that helps in identification of the caller. It is thus a very useful application for girls (who are often harassed by anti-social elements) and for those who get irked by tele-marketeers (perhaps most of us fall into this category).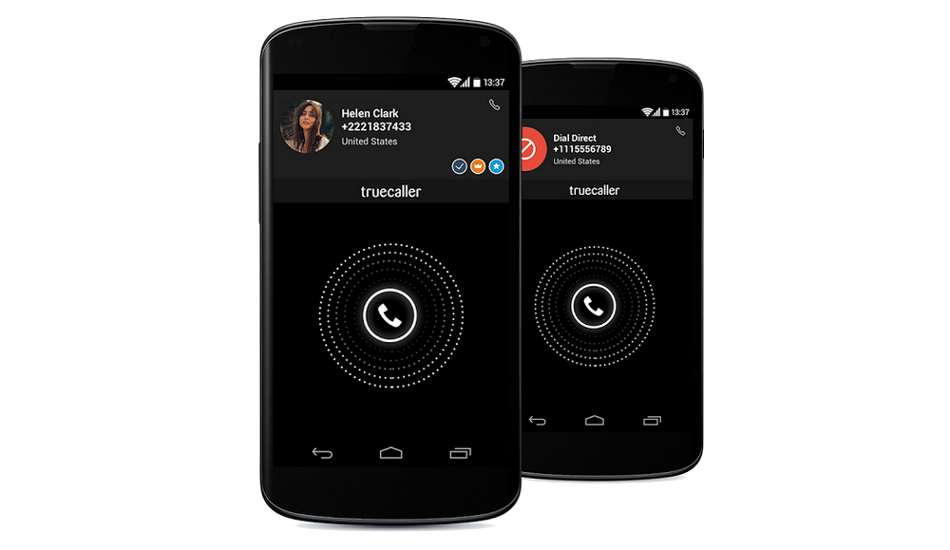 With Truecaller, a user can see the name of the caller with the number and also approximate location using 3G or WiFi connection. Apart from identification, Truecaller can also block numbers so as to avoid getting unwanted calls and SMSes.
Another interesting feature in Truecaller app is that one can perform reverse number look up for mobile and even landline numbers (you enter a phone number in the Truecaller and it will show you the owner's name). You can also connect the Truecaller app with social networks like Facebook and Twitter, and in turn let other's find you (you can also locate other person's social network ID by their phone number if they have done the same). Free version of Truecaller comes with advertisements while the paid version doesn't have advertisements.
Apps Lock & Gallery Lock +Hide
Locking applications, which can reveal your private information or photos to others, is very essential especially if you have friends and relatives who are very nosy.


As its name suggests, this application hide photos and videos of your phone's album that you do not want others to see or else you can completely lock the gallery app itself. It also allows locking applications – native as well as downloaded ones – including even Facebook, Twitter and Whatsapp. You can also make an app icon invisible altogether. You can also choose to create a fake icon of the app you want to hide.
It comes with three types of locking solutions – PIN, Pattern, and Voice. You can use more than one locking options as well. It has also something called Private Camera that can capture images and videos and will automatically save them in the hidden section of Gallery Hider.
###PAGE###
AirDroid
AirDroid is a device sync application that not only allows users to transfer files from a PC to an Android phone and vice versa, but it also allows them to do a lot more on their Android devices using their computers. The application basically allows users to receive, send, forward or delete SMSes from their PCs.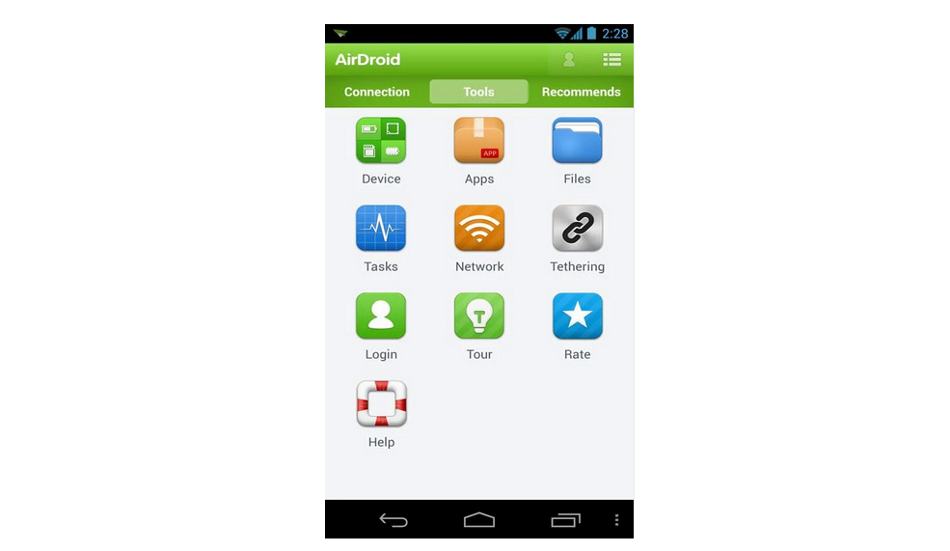 One can also install and uninstall apps in their smartphone from computer using this app. Similarly, one can control music, contacts, photos, ringtones etc of their smartphone using a computer.
AirDroid app is ideal for those who spend most of the day working on their desktops. The application allows users to connect their PCs with their Android smartphones through the internet browser or through WiFi. AirDroid though requires connecting both Android device and the computer on the same network/WiFi. Though there are several such applications on Google Play store, the AirDroid app is the easiest to set up and use.
Clean Master
Majority of the Android smartphone owners find their phones going slow at times and are clueless about the reason. For them, Clean Master is the solution that removes unwanted cached files and data from the phone's memory and SD card to make the phone more responsive and fast. Clean Master also provides memory boost by stopping all the unwanted apps in the background to free up the RAM.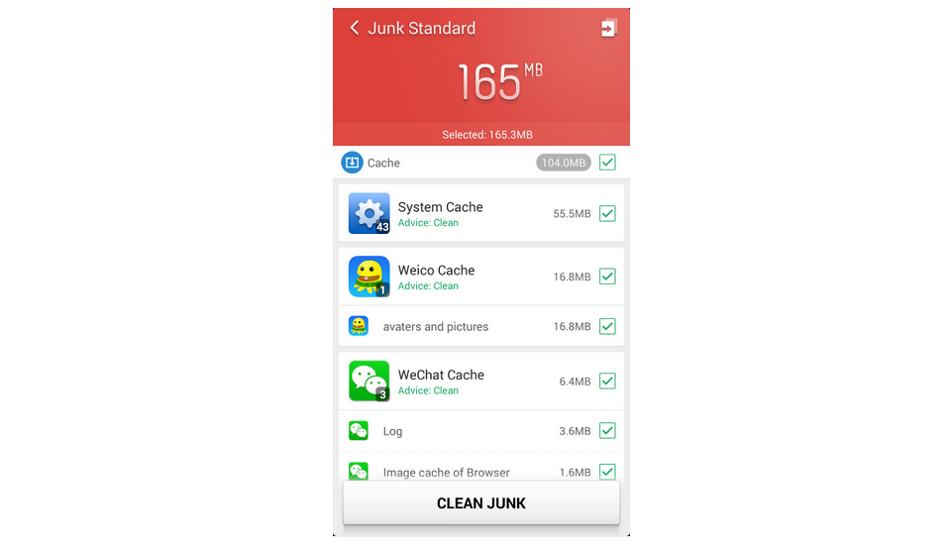 The app also offers built-in app manager to backup and uninstall unwanted apps. Clean Master comes with a neat user interface and has an easy to understand options for even a novice.