Twitter is a micro-blogging social network with 555 million users is immensely popular after the Facebook social network. Twitter has offered Twitter for Android app for the smartphone users who feel like sharing their thoughts, images, or links anytime, anywhere. However, the official Twitter client does not offer anything extra or customization options that a power user seeks.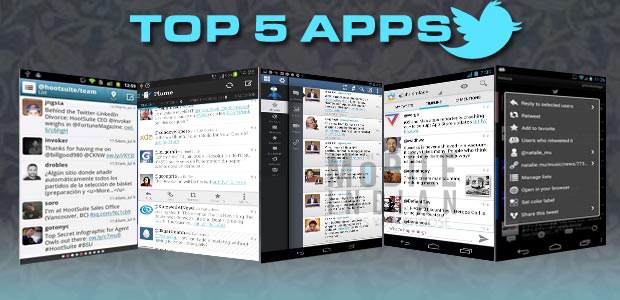 There are several third party apps for using Twitter in the Google Play Store. These third party apps have to adhere with the Twitter API version 1.1 that brings in several limitations for these third party apps. However, these apps continue to exist and deliver pleasant tweeting experience. Check out these five worth Twitter apps worth checking out.
###PAGE###
Tweetcaster
One of the most popular app for using Twitter is the TweetCaster as it offers plethora of features. The user interface of TweetCaster is quite decently designed and easy to adapt. This app supports adding multiple Twitter accounts and enjoy the photo previews for all different account in the timeline (update feed). Users can Zip (mute out) particular keywords or users any point of time and also use Smart Filter to see only Photos, Links, Videos, Mentions or Retweets.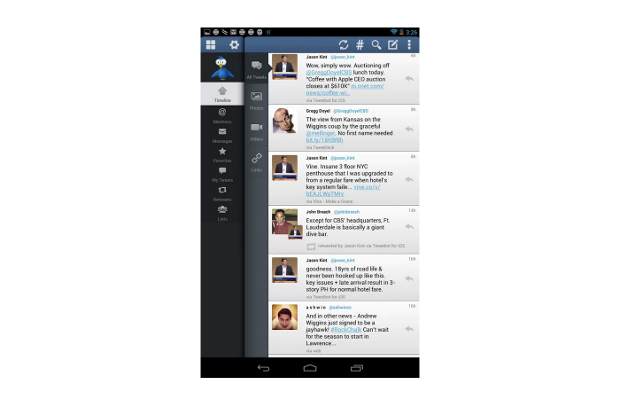 One can always glorify the app using different themes. The only thing this app lacks is ability to delete multiple updates – Tweets, Metions or Direct Messages. Also one has to install the Photo editing plugin separately to enjoy tweaking images.
###PAGE###
Plume for Twitter
Simple appearing Plume has gone through number of design changes and it also supports variety of colour customizations along with themes. This app also supports multiple accounts and also offers a neat widget that can be placed at the homescreen. The app also supports Livestreaming of updates that means you don't have to wait for app to sync the updates every 5-10 minutes.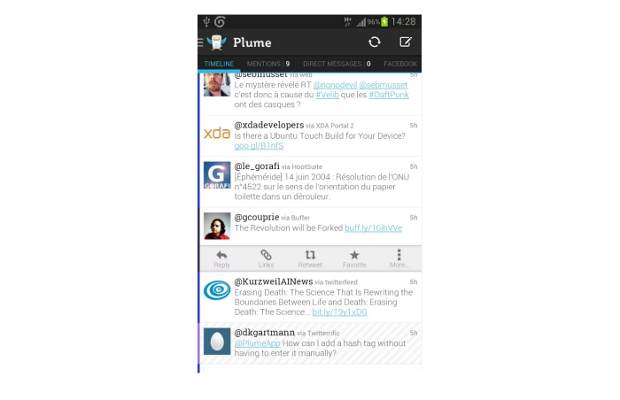 Picture preview is available by default and the users get to choose the image upload service as well. The app offers auto-complete of hashtags and username. Plume also offers internal web browser to open links and also inline conversation view to follow the updates. The app also offers pull to refresh and is heavy on customization when it comes to looks and notifications. Free version of Plume comes with ad banner at the top.
HootSuite
People who literally live social media should get this app for it supports Twitter and other social networks as well. This is more like a social media management tool for sending Twitter updates and messages.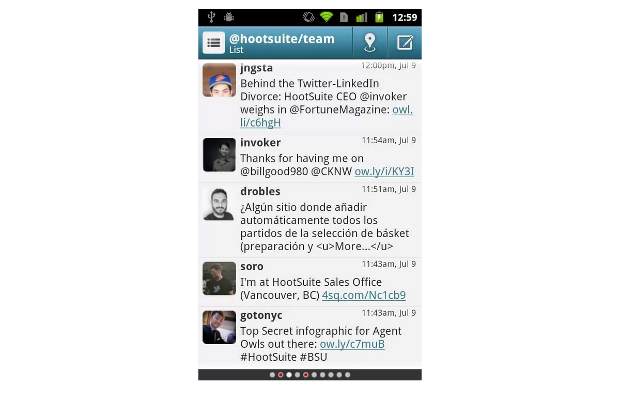 Apart from sending updates, the app allows uploading photos and going through notifications. The user interface is very simplistic and app also allows scheduling updates that gets automatically sent in the future.
###PAGE###
Twicca
This is a light-weight free app that offers barebones user interface for the Twitter user. This app supports several plug-ins to add more features to the existing set. While this is a merit of the app but also a pitfall as a normal user would not know the features supported via variety of plug-ins.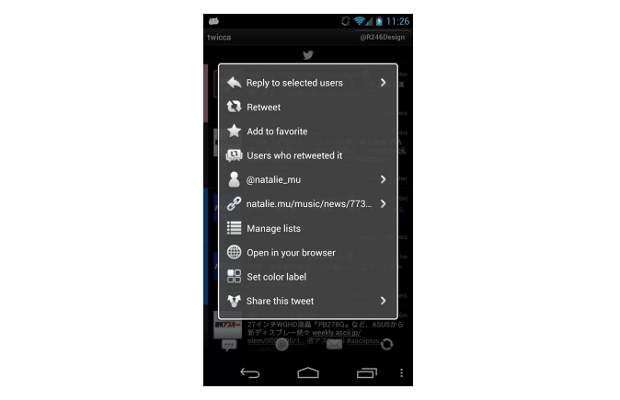 Twicca allows assigning colour codes to users for easily spotting their updates. Also Photo preview plug-in allows quickly enlarging the photos posted in the timeline. The app also offers Widget, Reply History, Twitter Muting, Geotagging and Color Label.
Tweet Lanes
Clean and easy to read Twitter updates is exactly what Tweet Lanes promises. Like several other apps, Tweet Lanes also offers multiple account support. Going through the Twitter updates is a breeze with the VolScroll feature that turns the Volume Buttons on the phone as scroll keys. However not all smartphones are supported.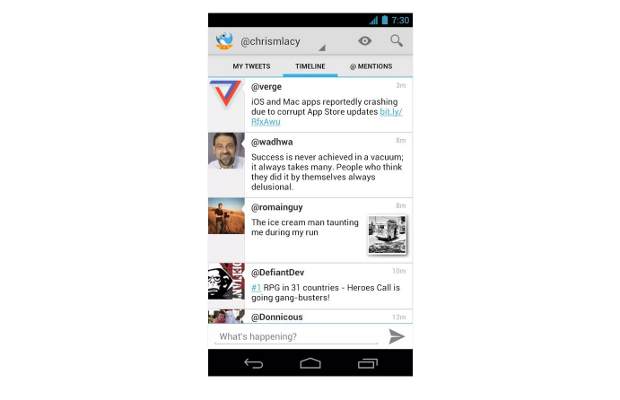 Users can select multiple tweets for multiple interaction at the same time. Users can also customize the Lanes, Font Sizes and enjoying the photos with Pinch-To-Zoom gestures.
Other noteworthy apps are Carbon, Falcon Pro Twidere and Robird.