As the summer gets hotter and hotter in the metros, more and more people prefer to spend their time in the hills or in someplace cooler nearby. But asking for directions and driving in doubt is not fun, and when not driving, there are still so many things to worry about, like booking tickets, hotel and ticket fares etc, that the fun of vacation is taken away.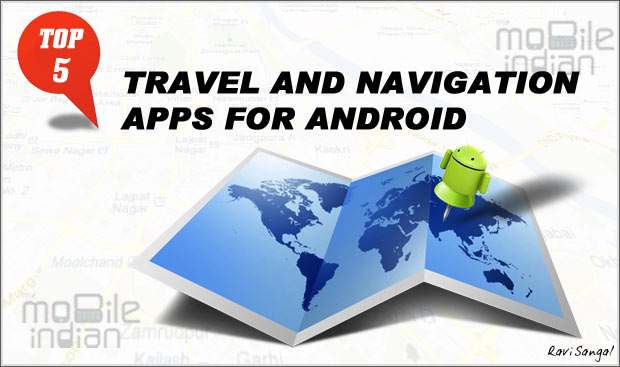 So, here we have selected the five best travel and navigation applications that will definitely help you get to your destination smiling all the way.
Google Maps
Google Maps is the one and only mapping and navigation solution that offers free service to its users globally and that too without any hidden conditions or charges.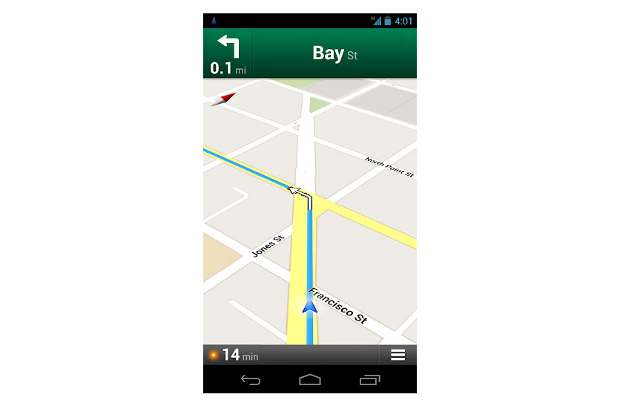 The Google Maps application has additional features such as Places, Navigation, 3D Maps, Indoor Maps, and very soon it will work offline so that users will no longer need an active internet connection to access the service.


Google Maps allows users to search for places; calculate routes and travel time; get directions and even plan public transportation.
This application can be accessed here.
###PAGE###
Sygic Maps India
What Google Maps lacks at present is offline functionality and there are several applications making up for that. Sygic Maps is another great mapping and navigation application that allows users to get around town, the state, and even the country with turn by turn directions, and that too without active internet.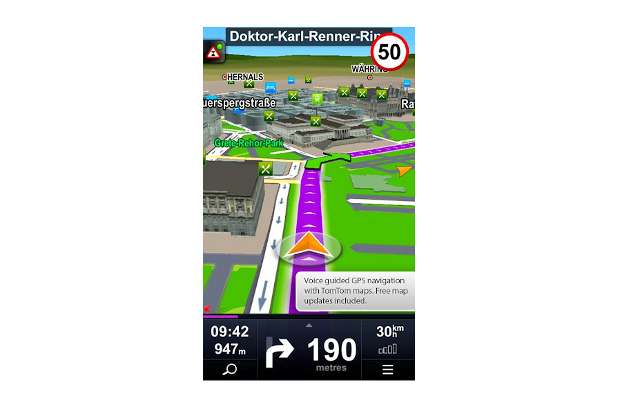 Though it is free to download, you can purchase regional map packs from the app itself. In countries where speed cameras are installed at the roadsides, this app alerts the user while his vehicle is approaching such a camera. This is quite a useful feature to save you from getting fined in unknown places.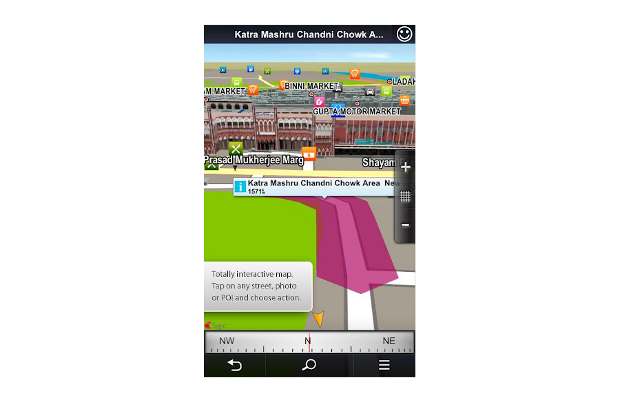 Besides that, the app allows searching for places and even sharing them with friends over social networks. With street-level maps, the app also gives information about important events. – Sygic supports active traffic updates and has a route calculation feature as well.
This application can be accessed here.
MapmyIndia
This is one of the most popular home-grown mapping solutions available for users in India and abroad. MapmyIndia is by far the most detailed mapping and navigation service today. The new version of the app has street level maps of 4000+ cities in India, 36 cities at house-level detail, 20 cities in full 3D and 6.3 million destinations.
With the MapmyIndia Navigator app, you can search for places like restaurants, ATMs, hotels, hospitals and more, by category or name, and can mark your favorites. Users can then select and navigate to the chosen destination and save frequented destinations as favorites.


Moreover, the application automatically generates a new route if the driver misses a turn. Users can shake their phone to instantly start navigation to their home address from wherever they are.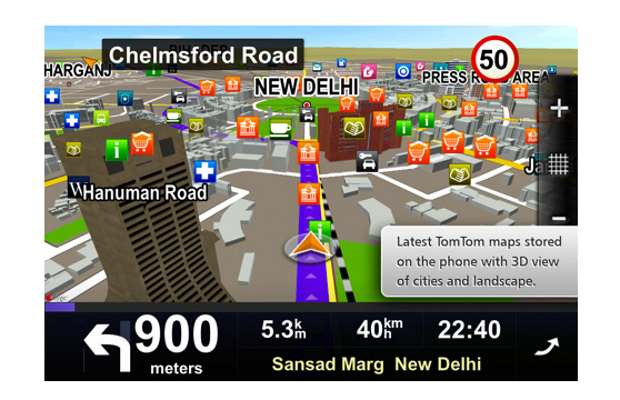 On major highways, the application notifies drivers when they exceed the posted speed limit. The MapmyIndia Navigator app switches to night-time mode automatically, allowing for safer viewing conditions while driving at night.
This application can be accessed here.
###PAGE###
Skyscanner
The Skyscanner application for smartphones is a perfect solution for air travelers when it comes to finding the lowest possible fare to the place you are flying to.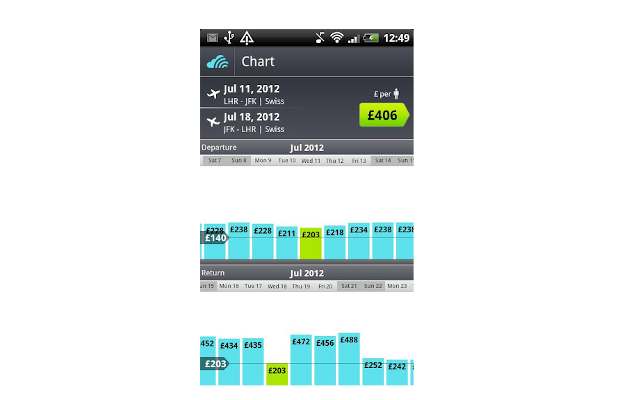 What makes this application unique is its search engine that includes flights from all national and international carriers. The application brings a lot of ease of use while searching for flights. The search is not limited just to airport names, which you always forget, but can include the namr of city, state or even country.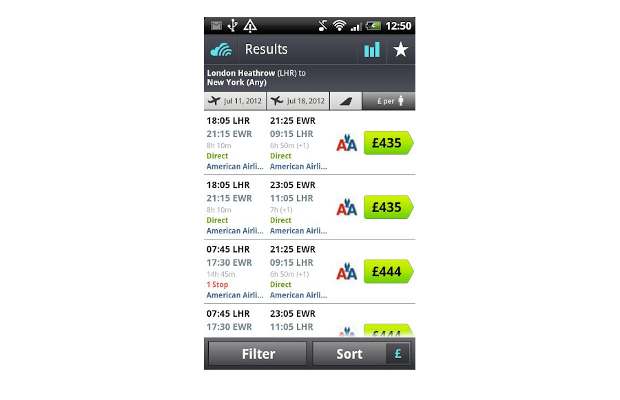 The fares provided by the application are straight from the airline's website. There are no additional booking fees or convenience charges. Along with that the app provides a direct link to the flight's website where the booking can be done and also shows the phone number of the fight company where users can simply call and enquire about tickets, and even book them as many companies also offer ticket booking on the phone.
This application can be accessed here.
TripAdvisor
Well, everyone needs some help or the other to plan their travel, and nothing is complete without a proper place or getaway spot. TripAdvisor is the only application that brings trusted reviews and suggestions from users across the globe.


With over 50 million reviews and opinions by travelers, you'll find the best places to eat, sleep, and play wherever you travel. TripAdvisor is free and easy to use. It helps users find hotels, restaurants, and attractions in any destination all over the globe.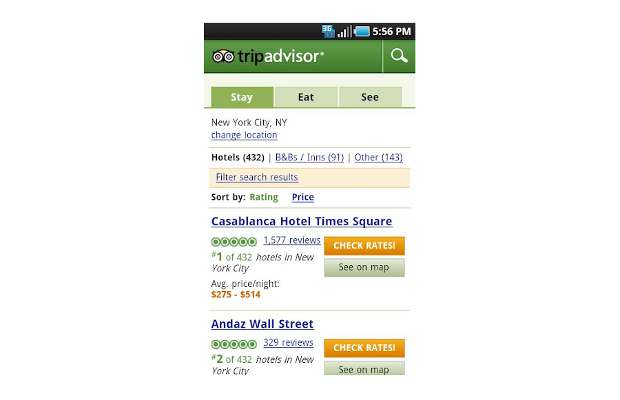 Users can make up their mind about a venue or place by seeing photos shared by other travelers. Also, travelers can use Near Me Now to discover options nearby, or any address they enter in the application
This application can be accessed here.