Touchscreens are now getting thinner and better. With the new in-cell touchscreen technology, we can expect more responsive and slimmer smartphones. Meanwhile, there is still demand for hybrid devices that offer both-touchscreen and a Qwerty keypad. However, it is difficult to get a smartphone with a decent touchscreen as well as Qwerty keypad.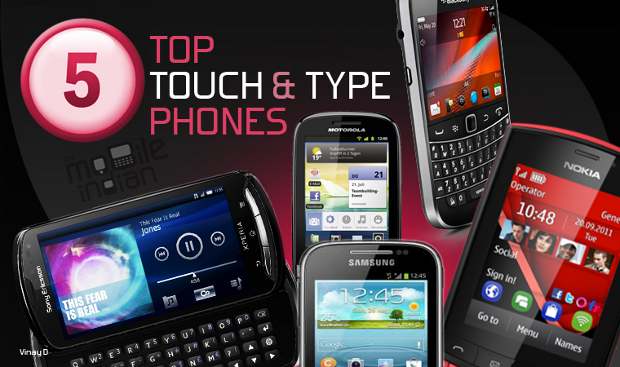 Of course, we have to count on slide-out smartphones, but now the regular Qwerty keypad bearing smartphones too have a small touchscreen with decent resolution. The question then arises of comfort, usage and budget. Here is a list of devices That score well on all counts.
BlackBerry Bold Touch 9900 (Rs 33,100)
Research In Motion (RIM) has a new flagship smartphone offering the best of both worlds – touchscreen and Qwerty keyboard. BlackBerry Bold 9900 smartphone has premium build and popular Bold series keyboard. The Bold 9900 has a 2.8 inch touchscreen display and under it a Qwerty keyboard. The BlackBerry 7 OS brings major improvements over BlackBerry 6.1 OS in terms of Liquid Graphics and better software performance. RIM also touts Bold 4 as the slimmest BlackBerry Bold smartphone.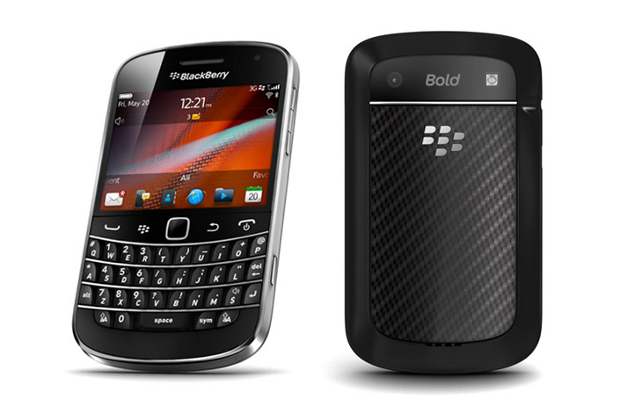 BlackBerry Bold 9900 houses a single core 1.2 GHz Qualcomm Snapdragon processor with 768 MB RAM. By default, Bold 9900 has 8 GB on-board storage and can accommodate up to a 32 GB memory card. This smartphone has a fixed focus 5 megapixel image sensor with LED flash that can record 720p HD videos. Of course, there is no sight of a front facing camera. As of now, there is no guarantee or even a hint of whether this device will get the BlackBerry 10 OS update.
Those who want to use the BlackBerry with the most comfortable Qwerty keyboard, and flawless, premium finish , the Bold 9900 at Rs 33,100 is highly recommended. If you think this smartphone is way out of your budget, you should certainly consider the BlackBerry Bold 9790 which can be purchased for Rs 24,000 or less.
###PAGE###
Samsung Galaxy Chat B5330 (Rs 8490)
Just last week, Samsung announced the new touch and type smartphone – Galaxy Chat GT-B5330.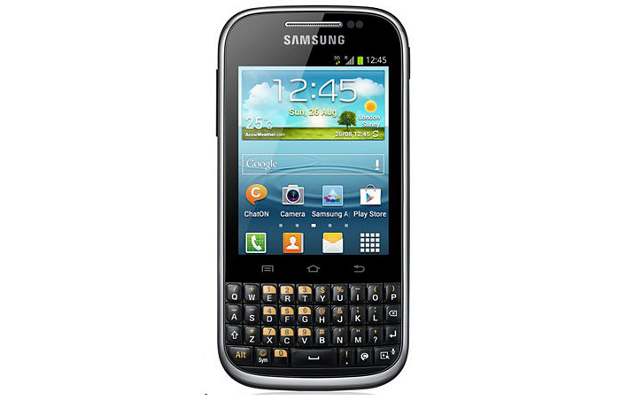 The new Galaxy Chat is a single SIM smartphone that features a full Qwerty keypad and a modest 3 inch touchscreen display. This smartphone runs Android 4.0 Ice Cream Sandwich with Samsung's own TouchWiz user experience layered on top. With a candy bar form, the Galaxy Chat also resembles Motorola Pro/Pro Plus devices.
The Galaxy Chat houses an 850 MHz mobile processor coupled with 512 MB RAM to run Android 4.0 ICS smoothly. At the back rests a two megapixel camera without a flash and next to it is a speaker out jack. The 3 inch touchscreen display is just comfortable enough to use and offers 240 x 320 pixel resolution. It has only 4 GB on board storage but one can always add up to 32 GB using a micro SD card. Packing a 1200 mAh battery, the Galaxy Chat also offers WiFi, GPS with A-GPS support, as well as Bluetooth 3.0. Galaxy Chat has ChatOn and several other apps pre-loaded and packs sensors – accelerometer, proximity sensor, compass and a geo-magnetic sensor. Samsung offers the new Galaxy Chat for Rs 8,490.
Sony Xperia Pro (Rs 15, 900)
Sony Mobile's long running Xperia Pro offers a 3.7 inch display with a slide out Qwerty keypad that is comfortable for typing. Targeted at frequent mail and text messaging users, the Xperia Pro serves the purpose if that is your goal. By default, Xperia Pro comes with Android 2.3 Gingerbread and the company has released Android 4.0 Ice Cream Sandwich update for it.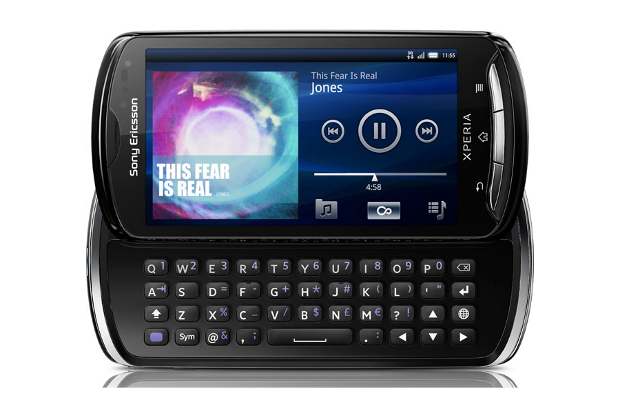 Sony Ericsson Xperia Pro is an Android smartphone with the 1 GHz Qualcomm Snapdragon system on a chip. It has a 3.7 inch LED back-lit capacitive touchscreen powered by a Sony Bravia engine that Sony uses for most of its LCD and LED televisions. Sony Xperia Pro's 8 megapixel camera, capable of recording 720p high definition videos, has been included in this device and it also has a 32 GB expandable memory slot. The Sony Xperia Pro is now available for Rs 15,900 or less online.
###PAGE###
Nokia Asha 303 (Rs 7600)
Nokia Asha 303 is an affordable smartphone has a four row Qwerty keyboard and a 2.6 inch touchscreen display. It runs on the Series 40 OS optimized for entry-level devices. The phone has a fairly decent touchscreen display that offers 240 x 320 pixel resolution. Weighing just 100 grams, the Nokia Asha 303 houses a 1 GHz ARM11 mobile processor to make it run faster. This mobile phone has a Qwerty keyboard with keys tightly packed together. It is good enough for those who message a lot but is not meant for people who type long emails.


Nokia Asha 303 has dedicated keys just between the touchscreen and Qwerty keyboard. It offers WiFi support along with a 3.5 G network for faster data connectivity. By default, it has a 3.2 megapixel camera which is decent enough to click images and quickly share them on social networks. Check more about Asha 303 in our review here. The Nokia Asha 303 is currently available for Rs 7,600 approximately.
Motorola Fire XT311 (Rs 6,600)
Motorola Fire XT311 has a decent 2.8 inch capacitive touchscreen and offers a Qwerty keypad placed just below it. Just between the touchscreen and the Qwerty keypad, the phone has four Android menu capacitive buttons. The Fire XT311 runs Android 2.3.4 and houses a 600 MHz Qualcomm MSM7227-1 mobile processor coupled with 256 MB RAM. The basic hardware is borderline enough to run normal tasks. The native hardware is not enough for multitasking or playing heavy games but it is enough for calling, casual gaming and other tasks.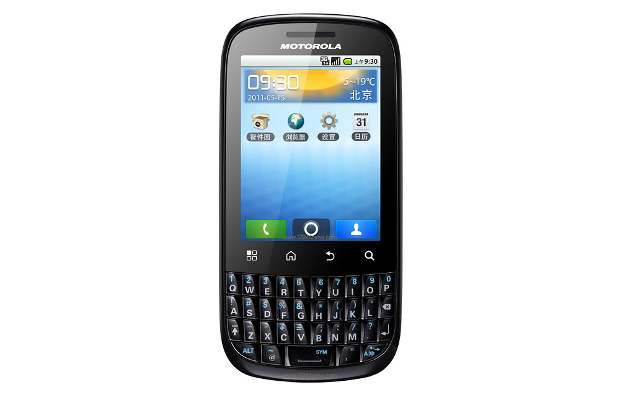 The Fire XT311 has a 3.2 megapixel with fixed focus but lacks an LED flash. One can't expect great photos in low light. There is no front camera. Motorola has packed a 1420 mAh battery that promises about one and a half days of judicious use with a few hours of music, calls, app use, WiFi, SMS and email. Check out the review of Motorola Fire XT311 here. Motorola Fire XT311 is currently available in the market for about Rs 6,600.