Dual input or keypad and touchscreen input based phones have emerged as a totally new segment in mobile phones called touch and type. Touchscreens are generally preferred for their free and easy to navigation while physical keypads are more familiar.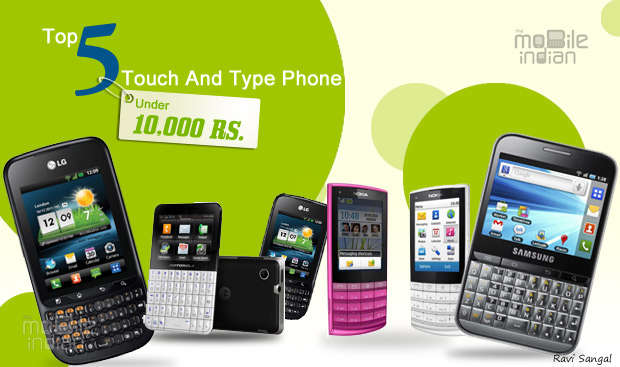 Overall, these devices offer a unique experience to users and are getting highly popular as well since many companies are beginning to offer touch and type devices.
Here we have our list of top 5 touch and type devices under Rs 10,000 available today.
Nokia Asha 303 (Price Rs 7,800)
The newly launched Nokia Asha 300, based on Nokia's S40 operating system, comes with touch and type based input and a zippy 1 GHz processor. The Nokia Asha 303 features a 2.6 inch capacitive touchscreen with 320 x 240 pixel resolution and a full size Qwerty keypad which is very easy to use. The 1 GHz processor gives Asha 303 enough power to handle most tasks with ease without freezing or any hiccups. The phone comes with WiFi connectivity and is also 3G ready, but doesn't have a front facing camera.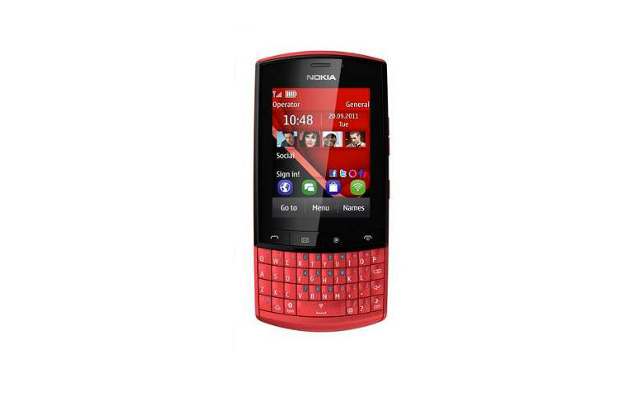 Nokia Asha 303 comes with a 3.2 megapixel camera with video recording capability in Qicf resolution at 15 frames per second. It features a music player, FM radio with recording and a video player supporting various mobile video formats as well. Asha 303 also comes with Bluetooth and WiFi for easy wireless connectivity. The memory of Asha 303 can be expanded up to 32 GB.
The device weighs just 99 grams, and with its 1300 mAh battery pack, it supports talk time of 8 hours and 22 days of standby time.
###PAGE###
Samsung Galaxy Y Pro Duos (Price Rs 9,500)
Samsung Galaxy Y Pro Duos is a budget Android phone with a large 2.6 inch capacitive touchscreen and a Qwerty keypad, making it a perfect tool for heavy internet and texting users. The phone features four physical hardware buttons below the screen followed by a Qwerty keypad that offers great tactile feedback. There is also a track pad for navigation that comes in real handy while browsing the web.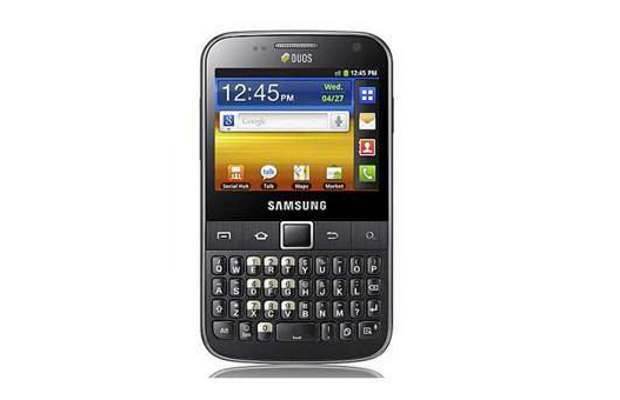 The phone is based on Android 2.3.4, and has an 832 MHz processor coupled with 384 MB RAM, which gives decent performance for most tasks. The combination, although it might seem low, works well for multitasking, light games and other tasks too.
There is a 3.2 mega pixel fixed focus camera at the back without flash, which does an ordinary job when it comes to photos, and records videos with 480p resolution at 24 frames per second. For a budget phone this is decent enough, plus there is a front camera for video calling as well.
LG Optimus Pro (Price Rs 8,500)
LG Optimus Pro C660 has a bar design with a 2.8 inch screen and a Qwerty keypad below. The design is not exciting with black plastic all around, but it is practical with a well laid out keypad and useful shortcuts for mail and calendar.
Pro C660 runs on Gingerbread (Android 2.3), coupled with an 800 MHz processor. It has 3G (at a limiting speed of 3.6 Mbps); WiFi with hotspot capabilities; and standard Android features like GPS. The device uses Bluetooth v3.0, which is fast.


The battery of the phone is 1540 mAh, and one which gives it better than average backup and talktime compared to other Android phones-more than one and half days with medium usage.
There is a 3.15 megapixel camera at the back but none in front. The memory on this phone can be expanded to 32 GB with a MicroSD card and it also has 150 MB of internal storage. The 1500 mAh battery is good for more than a day of medium use.
You can read a full review of the LG Optimus Pro C660 here.
###PAGE###
Nokia C2-03 (Price Rs 3,900)
Aimed at people who do not have a big budget but want a classy touch and type phone, Nokia C2-03 has a big 2.6 inch TFT- LCD display with QVGA or 240 x 320 pixel resolution. The display reproduces bright and colourful images. However, it is a resistive touchscreen that is good but feels a bit dated in this era of capacitive touchscreens.
The keypad of the Nokia C2-03 is comfortable to type on, with its horizontally well spaced out keys and perfect key pitch combination. The slide out keypad has a standard 12 key layout with glossy finish. On the multimedia front, Nokia C2-03 features a multi format audio player capable of playing compressed files, and there's also an FM radio that performs flawlessly delivering stereo radio all around the city.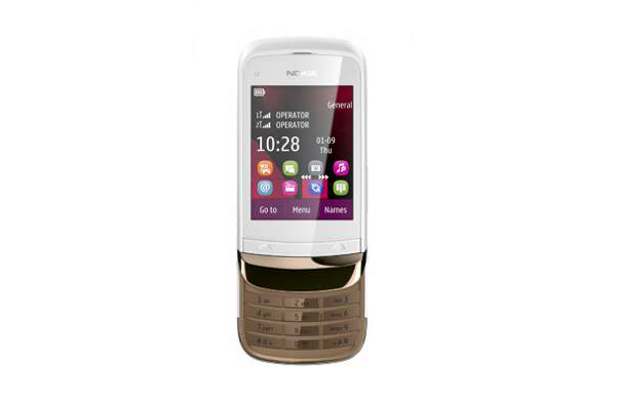 The camera on the C2-03 is a 2 megapixel full focus one that comes without flash and records video in Qicf resolution at 15 fps.
You can read a full review of the Nokia C2-03 here.
Motorola Brea Ex 119 (Price Rs 5,000)
Although it is quite old now, Motorola Brea Ex 119 is still one of the best touch and type phones we have experienced and it is still selling quite well. Motorola EX119 is a dual GSM SIM phone with a 2.4 inch resistive touchscreen and a full Qwerty keypad with numeric keys on the top.
The phone runs a Linux based OS, which is simple and has a very intuitive user interface that is appealing to the eye as well. Brea Ex 119 has a 3 megapixel camera with fixed focus and no flash, but records video in Qicf at 15 fps.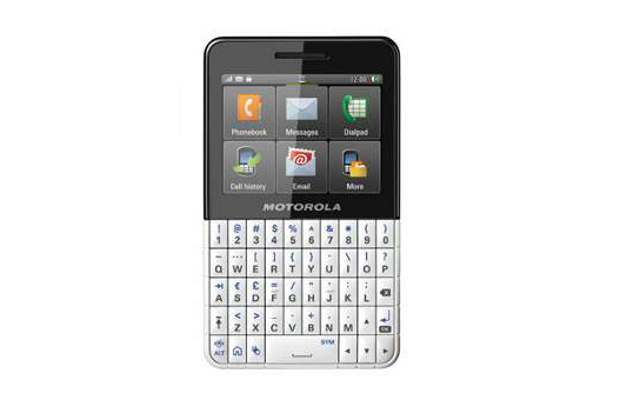 The device weighs 87 gram and is 9.9 mm thick with a silver white finish. It looks quite stylish.
Motorola EX119 is powered by a 910 mAh battery that gives this device up to 6 hours of talk time and standby time of up to 680 hours. The phone has 50 MB of internal memory, which can be increased to 32 GB using a MicroSD card.
The device uses GPRS, Edge, WiFi and Bluetooth for hassle free wireless connectivity and a 3.5 mm audio port for music.