Touch and type phones offer dual input options. They are thus very useful. Touchscreens are generally preferred for their free and easy to use navigation, while it is easy to type on physical keypads. So if you too are looking for a decent touch and type phone we present to you the top 5 such devices one can buy at present.
Nokia C2-03 (Rs 3,900)


The Nokia C2-03 has a 2.6 inch TFT- LCD display with QVGA (240 x 320 pixel) resolution. The display reproduces bright and colourful images. However, it features a resistive touch based input system, which feels a bit outdated in this era of capacitive touchscreens. The keypad of the Nokia C2-03 is great, and offers good, comfortable typing with its horizontal, well-spaced keys and perfect key pitch combination. The slide out keypad has a standard 12 key layout with glossy finish, which looks good. Its 2 megapixel full focus camera comes without flash and records Qicf resolution video at 15 fps.
Spice Stellar Mi-285 (Rs 3,999)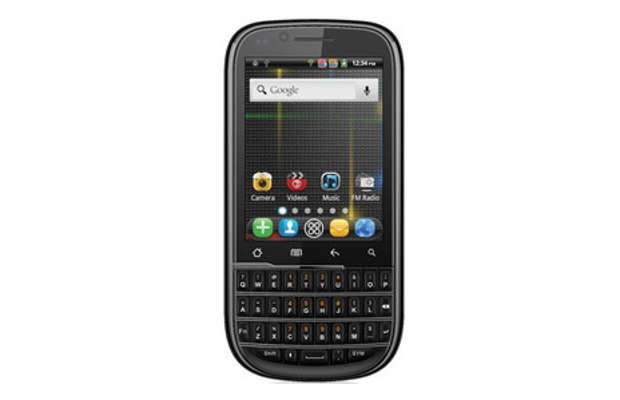 Spice Stellar Mi-285 has a bar design with 2.8 inch screen and a Qwerty keypad below. The design is not exciting with black plastic all around, but it is practical with a well laid out keypad and useful shortcuts for mail and calendar. The Stellar Mi-285 runs on Gingerbread (Android 2.3) and has a 625 MHz processor. It has 3G (at a limiting speed of 3.6 Mbps); WiFi with hotspot capabilities; and standard Android features like GPS. The device uses Bluetooth v3.0, which is faster and consumes much less battery power too.

The Stellar Mi-285 has a 1400 mAh battery, which gives it better than average backup and talk time compared to other Android phones-more than one and half days with medium usage.
There is a 3.2 megapixel camera at the back, but only a 0.3 megapixel camera in front, which is just about good enough. The memory on this phone can be expanded to 32 GB through a micro SD card and it also has 150 MB of internal storage.
###PAGE###
Nokia Asha 303 (Rs 7,800)


The Nokia Asha 300 comes with S40 operating system and a zippy 1 GHz processor. Nokia Asha 303 features a 2.6 inch capacitive touchscreen with 320 x 240 pixel resolution and a full Qwerty keypad, which offers excellent ease of use. The 1 GHz processor gives the Asha 303 enough power to handle most tasks with ease without freezing or any hiccups. The phone comes with WiFi connectivity and is also 3G ready, but without a front facing camera.
The Nokia Asha 303 comes with a 3.2 megapixel camera with video recording capability in Qicf resolution at 15 frames per second. It features a music player, FM radio with recording and a video player supporting various mobile video formats as well. The Asha 303 also comes with Bluetooth and WiFi for easy wireless connectivity. The memory of Asha 303 can be expanded up to 32 GB.
The sleek Nokia Asha 303 weighs just 99 grams and with its 1300 mAh battery pack it offers talktime of 8 hours and 22 days on standby.

Samsung Galaxy Chat GT B5330 (Rs 8,000)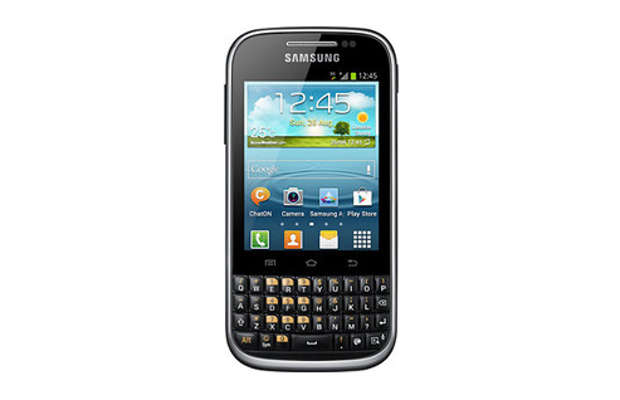 Samsung Galaxy Chat GT B5330 is the upgraded version of the Galaxy Y Pro and comes with a much improved user interface along with Android Ice Cream Sandwich 4.0 operating system.
The Galaxy Chat comes with a 3 inch TFT LCD display with 320 x 240 pixel resolution. Featuring capacitive touch, the Galaxy Chat fully supports multi touch and swipe functionality. Along with that, for better texting and messaging experience, the Galaxy Chat features a full Qwerty keypad. Galaxy Chat comes with a 2 megapixel camera at the back. It has 4 GB onboard storage, but has expandable storage capacity of up to 32 GB through a micro SD card. Other features of this handset include Bluetooth 3.0, WiFi support, and a micro USB 2.0 port. This smartphone comes pre-loaded with S Planner apps and a Quick Office Editor.
BlackBerry Bold 9900 (Rs 28,000)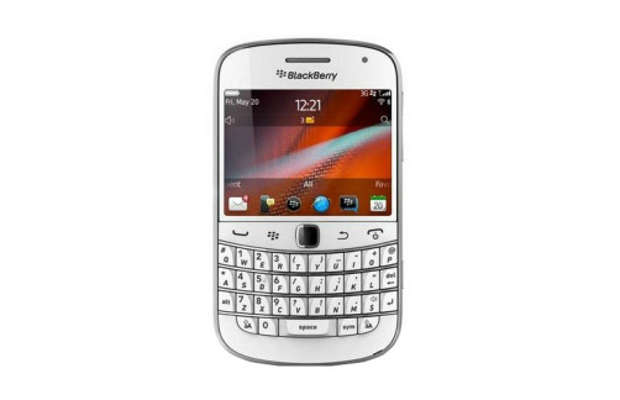 BlackBerry Bold 9900 is by far the slimmest handset from RIM and it supports fourth generation or 4G networks with HSPA+ data connectivity. The device is now powered by BlackBerry's newest, and the faster operating system: BlackBerry 7 OS, which is available on devices out of the box.
The device runs on a 1.2 GHz single core processor and 768 MB RAM. The smartphone features 8 GB onboard memory and supports up to a 32 GB micro SD card. Its 2.45 inch display offers 480 x 360 pixel resolution. The Bold 9900 also has a 5 megapixel camera with flash.