Though there are numerous tablets in the market, only a few offer the kind of experience users are looking for. Unfortunately, most tablets that are affordable leave a lot to be desired both in terms of quality and functionality.


However, the good news is that many good tablets have seen a price correction in recent times, making them quite affordable. Here are five such tablets that are priced reasonably and at the same time offer very good quality and functionality.
Apple iPad 2 WiFi
With the launch of the new iPad, Apple has reduced the price of iPad 2 by Rs 5,000 making it a much better deal. Now you can buy a 32 GB WiFi only model for Rs 30,500 and a 16 GB version for Rs 24,500. There are some sites like eBay that offer discounts even on the revised price.
While many may argue that the 3G models are better, a price difference of Rs 7,000 means that it is better to buy a new Android phone (like Galaxy Y) for that price and use the WiFi hotspot feature to use the internet.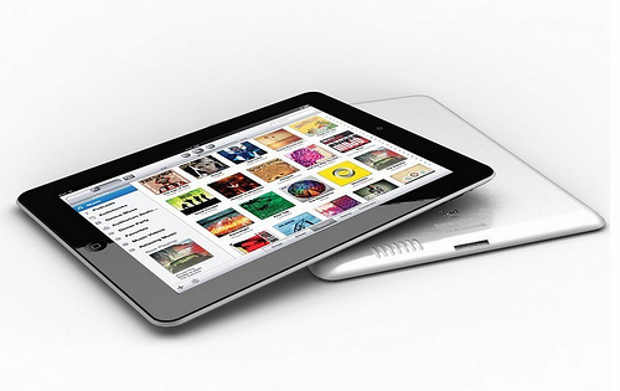 While buying iPad 2, you must remember that there is no micro SD card slot to expand its memory and therefore you should buy the one with maximum memory.
iPad 2 is one of the best selling tablets in the world. Like the new tablet, it too has a 9.7 inch LED-backlit IPS display. iPad 2 comes with iOS 4 operating system but is upgradable to iOS 5.1, which has been introduced with the iPad 4G. iPad 2 comes with an A5 dual core 1 GHz Cortex A9 processor.
###PAGE###
BlackBerry PlayBook
BlackBerry PlayBook marked RIM's foray into tablets. Initially the tablet was criticised for being over priced but now the price of its 64 GB version has come down to Rs 18,000, while the base version with 16 GB memory is currently selling for Rs 14,000.
There are certain problems with the tablet though. For example, to access mail and BlackBerry Messenger you have to connect the tablet with a BlackBerry phone. RIM, however, addresses this particular issue with the PlayBook 2.0 software update.
PlayBook runs on the QNX operating system and is powered by a Cortex A9 dual core processor with PowerVR SGX540 graphics card and 1 GB RAM.


The PlayBook sports a 7 inch LCD capacitive touchscreen that has 1024 x 600 pixel resolution. The high resolution screen also has four-finger, multi-touch and gesture support features.
A 5 megapixel camera is loaded at the back of the PlayBook and can record full HD 1080p video in Mpeg format. There is also a 3 megapixel front-facing camera that allows video chats.
BlackBerry PlayBook uses a standard 5300 mAh Li-Po battery. The PlayBook does not have a micro SD memory card slot though.
You can read the review of the tablet here.
Galaxy Tab 620
The new Samsung Galaxy Tab 7.0 Plus GT-P6200, which is also known as Tab 620, comes with a dual core 1.2 GHz mobile processor along with 1 GB of RAM – twice the muscle power of its predecessor. Also, this tablet comes with the most recent graphic chip – Mali-400, which is the same as the one used in the company's current hot selling handset Galaxy S II GT-P9100.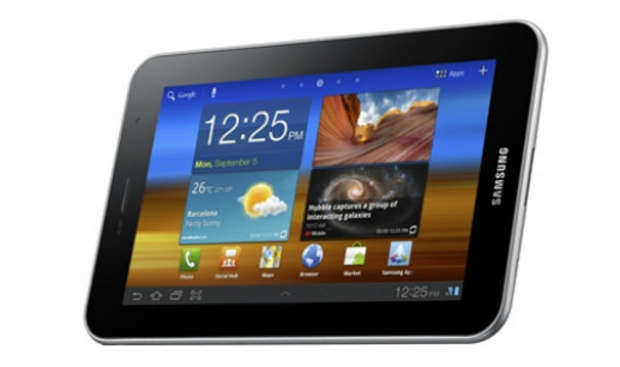 At the price of Rs 26,000, this tablet with calling function and 3G connectivity is a perfect buy for someone looking for a pocketable tablet.
Those who are considering a cheaper option can also look at the Samsung Galaxy Tab P1010, a WiFi only model with a 1 GHz processor and 7 inch screen and Android 2.2, priced at Rs 14,500 only. The tablet offers the same high quality as any other Samsung tablet, but comes at about the price of some Indian and Chinese brands.
###PAGE###
Acer's Iconia A500 WiFi
Acer's Iconia A500 WiFi runs on Android 3.0 Honeycomb OS and is powered by a 1 GHz dual core processor. It has HD-optimised graphics, 1 GB DDR2 RAM, and offers a very good tablet experience. At a price of Rs 27,000, it is a good buy.
Iconia Tab A500 has a 10.1 inch multitouch capacitive screen and weighs just 730 grams. It is about 13.2 mm thin.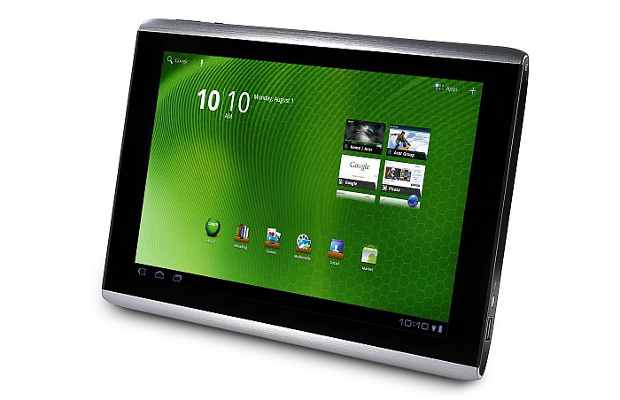 The device has WiFi connectivity and an ambient light sensor; accelerometer; gravity sensor; A-GPS; Bluetooth; 3.5 mm jack; USB 2.0 and an HDMI port.
The tablet's graphics performance is also good thanks to an integrated GeForce GPU, which lets you play HD games and 1080p video, and allows faster browsing while simultaneously running multiple applications and digital media.
The tablet supports an e reader and is pre-installed with Acer LumiRead and Google Books apps. Zinio is also pre-installed in the tablet for displaying full-colour digital magazines. You can read the review of the latest version of this tablet called the Iconia A501 here.
Sony Tablet S
Sony Tablet S looks quite unique with its foldable magazine design. It has a 9.4 inch wide touchscreen (True Black display); Android 3.2 OS with Infra-Red remote control, and WiFi.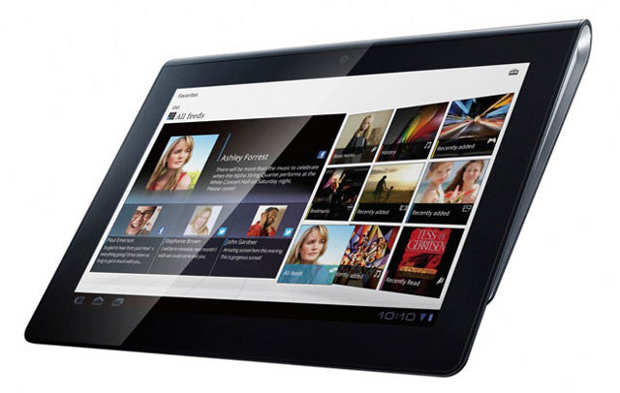 It has a 5 megapixel rear camera, which is a good performer, and there's a front facing camera. The tablet is PlayStation certified hence you can play high end games on it. Besides, there is also a dedicated games store for this phone, and you can download Android apps on it.
Sony Tablet S has an Nvidia Tegra 2 GHz mobile processor with dual core 1 GHz ARM Cortex A9 CPU. At Rs 27,000, it is a very good option for gaming enthusiasts as well as for those who need an entertainment tablet. You can read a detailed review of the tablet here.