Kids love to play with cellphones even though they have no intention of talking to others. They love to just hold and explore mobiles. Very soon, though, they get bored and start creating problems for other people.
But with your Symbian smartphone, you can engage your kids in a creative and learning activity with applications that entertain them and also help them learn something new.
From the vast number of applications available on the Ovi store, we have selected five top applications that are also free of cost.
Bring the hidden artist in your child out with this free application. The Coloring Book app is a simple and easy to use program that allows kids to choose colours and paint with their figures on the screen.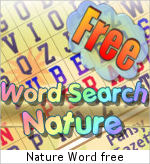 With different figures and characters such as dogs and cats, this application is sure to be liked by your little ones and will keep them glued to one place.
This game is the mobile version of a very popular game called Search the Word. It comprises of a grid made of the alphabet and children need to find hidden words. This game is not just entertaining, it also helps your child learn new words.
Nature Word contains over 25 different categories of words of animals, trees, flowers, reptiles, oceans and seas. Along with this, it features three different board sizes and three levels of difficulty, so even adults can brush up their vocabulary.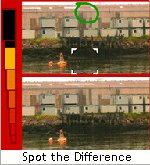 Spot the Difference
Do you remember the Spot the Difference game in newspapers? Like that game, this mobile application displays two similar images with some differences which need to be identified Spot the Difference not pnly improves kids' observation, it boosts memory as well.
In this, the player is required to remember where he/she saw a similar card. If he is able to match the two, a score is awarded otherwise points get deducted for wrong matches.
This game also comes with a child lock feature which locks the device so that while playing, children won't get into other functions by accidentally pressing a key.
If your child does not like maths, this is the right app for him. The Kids Count application is a brilliant effort at making mathematics entertaining. Kids are given a simple equation or mathematical solution in the first line and they have to replicate it in the third line in a different way.