While the high-end smartphone segment continues to flood over with new devices, the mid-range segment is at a constant with few new entrants. From this segment of phones we have selected a couple of handsets based on their popularity, features and price.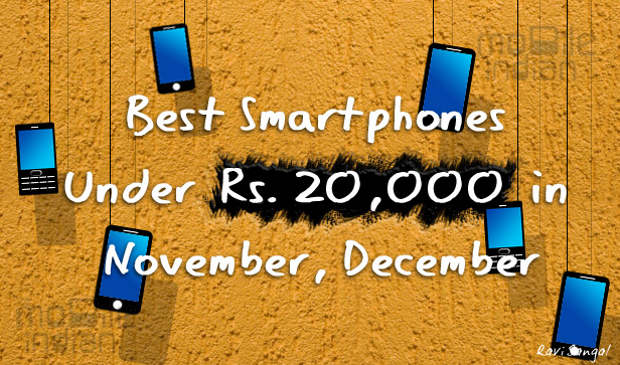 The prices here are approximate and may vary from region to region. All these devices cost between Rs 10,000 and Rs 20,000.
BlackBerry Curve 9360 (Rs 19,250)
Research In Motion has introduced the new BlackBerry Curve 9360 smartphone with all new BlackBerry 7 OS. It is priced under the Rs 20,000. The new generation Curve 9360 has a unibody-like single panel front chassis with a good keypad. Though it doesn't have the best configuration, with an 800 MHz processor and 512 MB RAM, the BlackBerry Curve 9360 is powerful enough to run BlackBerry 7 OS smoothly.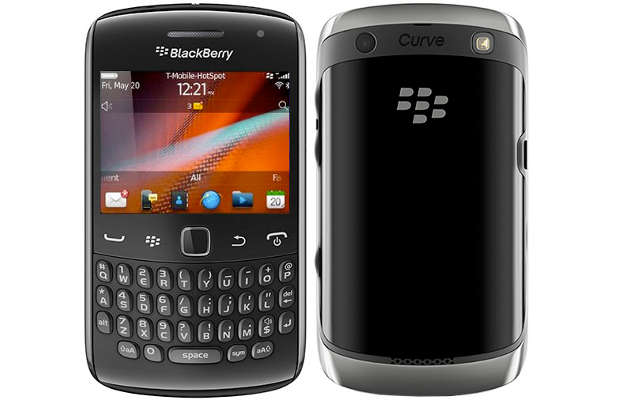 The highlight of this smartphone is its body that weighs a mere 100 grams, and the new BlackBerry 7 OS. RIM has used a 2.44 inch, 480 x 360 pixel display with touch-sensitive optical trackpad. The phone supports 3G at up to 7.2 Mbps download speeds. RIM promises talktime of about 5 hours, which might be a cause for concern.
Curve 9360 has a 5 megapixel camera with LED flash that will capture pleasant images. Other features of the device include WiFi, Bluetooth and GPS.
BlackBerry Curve 9360 has a Qwerty keyboard and a light body. It is certainly a good buy for BlackBerry geeks willing to get a taste of the new design and brand new BlackBerry 7 OS. RIM BlackBerry Curve 9360 is available at an approximate price of Rs 19,250.###PAGE###
###PAGE###
LG Optimus Black (Rs 18,990)
Optimus Black is said to have the brightest touchscreen display. It is a 4 inch screen built with IPS panel technology. Avid readers and those who need to check many documents and emails should certainly consider the Optimus Black.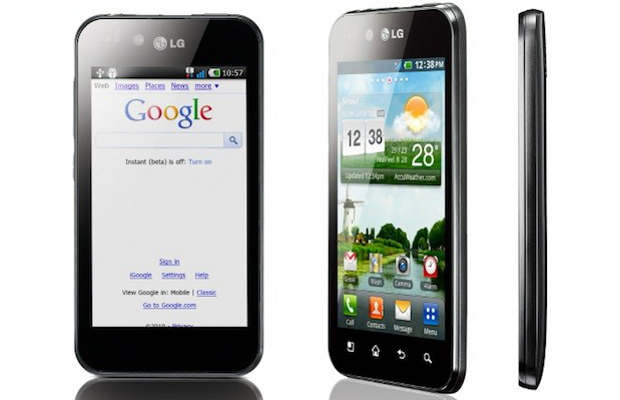 Under its slim body the device houses a 1 GHz TI OMAP 3630 mobile processor and a PowerVR SGX 530 graphics chip that will play most new games smoothly.
At the rear, this smartphone features a 5 megapixel camera with autofocus and LED flash to capture great quality images. It is also capable of recording 720p HD videos at 30 frames per second.
LG announced at the end of October that the Optimus Black would get an Android 2.3.x Gingerbread update soon, and that is awaited. Following the Gingerbread update, we hope there is significant improvement in power management. The slim Optimus Black is definitely worth checking out. Take a look at our LG Optimus Black Review here.###PAGE###
Sony Ericsson Xperia Neo V (Rs 17,500)
Sony Ericsson has revamped the Xperia Neo and introduced it as Xperia Neo V. The device is a step-down version of the original Xperia Neo – the same specifications except for a poorer camera. Due to the earthquake in Japan there was a shortage of sensors and hence the Xperia Neo V received 5 megapixel camera sensors instead of 8 megapixel ones. That's the reason this Xperia Neo handset has been rebranded as Xperia Neo V.


Xperia Neo V has a 3.7 inch display and bears a 480 x 854 pixel display, which makes text as well as images crisper than in the Neo. The phone uses a Sony Mobile Bravia graphics engine. It has a powerful 1 GHz Qualcomm MSM8255 Scorpion core processor and an Adreno 205 graphics chip that plays the latest Android games smoothly.
Despite having just a 5 megapixel camera, this handset is capable of recording 720p HD video at 30 frames per second with continuous autofocus. Xperia Neo V has an HDMI port for playing movies on a large screen.
Other features include an accelerometer, e-compass, WiFi, GPS, Bluetooth, stereo FM with RDS and Sony Ericsson's custom TimeScape UI on Android 2.3 Gingerbread OS. Xperia Neo V is one of the best new smartphones and costs a little over Rs 15,000.###PAGE###
###PAGE###
Nokia 701 (Rs 18,450)
With the fresh new Symbian Belle update, Nokia did debut its new 701 handset that is only 11 mm thick and weighs just 131 grams. Featuring a 3.5 inch LED backlight touchscreen 360 x 640 pixel display, Nokia 701 houses a 1 GHz mobile processor that consumes less power. In terms of hardware, Nokia 701 is pretty much updated and at par with competition.
701 is the first Nokia device to feature Near Field Communication technology, which allows content sharing by tapping smartphones against compatible gadgets. This smartphone supports 3G networks promising up to 14.4 Mbps download speeds and WiFi. It features the new generation Bluetooth 3.0 with EDR and operates on lower power compared to its predecessor.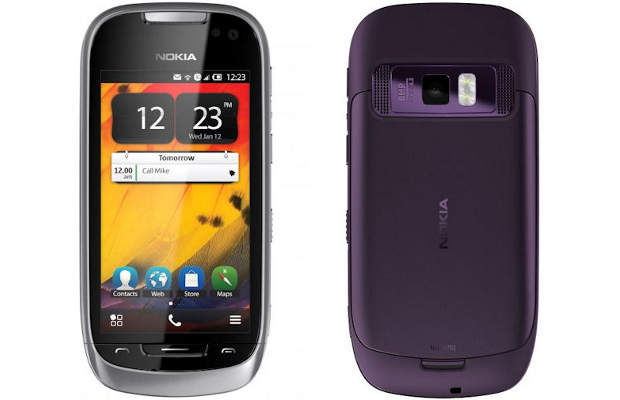 At the rear it has an 8 megapixel camera that is capable of recording 720p HD video at 30 frames per second. This smartphone takes good quality photos, and there are said to be camera-specific software updates around the corner.
The battery life of this handset steals the show and puts all other Android handsets to shame. Ardent Nokia fans and those using a mid-range handset should certainly consider the sleek Nokia 701. You may take a look at the Nokia 701 review here.###PAGE###
Motorola Defy Plus MB526 (Rs 16,900)
Defy Plus is an updated version of the mid-range Motorola Defy. This handset features a 1 GHz processor and offers more battery power compared to Defy. The remaining specifications including the weight are the same. Motorola Defy Plus or Defy+ is the handset for folks who want a dust and water proof smartphone. IP67 standard certified, this Motorola Defy Plus handset can survive being submerged in water, and its screen is made of Corning Gorilla Glass, which means it's sturdy.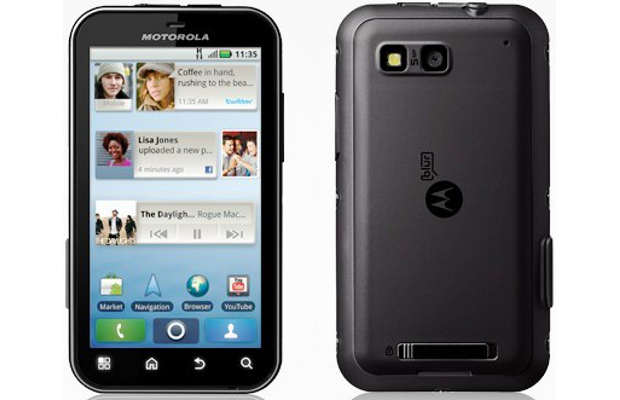 Defy Plus has a crisp, 3.7 inch touchscreen display with 480 x 854 pixel resolution. Under the hood is a 1 GHz TI OMAP 3620 processor coupled with 512 MB RAM and 1 GB ROM. It sports Android 2.3 Gingerbread, and a 5 megapixel camera with autofocus and LED flash. Unfortunately, there is no secondary camera even in the updated model, which is bit disappointing.
The device supports 3G and promises up to 7.2 Mbps download speeds, as well as WiFi. Other sensors include Bluetooth, GPS, an accelerometer, compass, stereo FM with RDS and proximity sensor.
It is thus an incredibly helpful smartphone for frequent travelers and those working in adverse environmental conditions. However, those who want a Motorola handset with a secondary camera should choose the Motorola Fire XT (Rs 12,460).