With number of manufacturers increasing, cellphone prices are going down, resulting a plethora of feature phones in sub Rs 6,000 category. Naturally, you're bound to get confused if you go out looking for a phone in this range. So here's some help.
Motorola Ex 119 features in our list this time too as it did last time in August, but quite a few new phones have made it to the list this time. Lets check them out.
Motorola Ex 119 (Price Rs 5,500)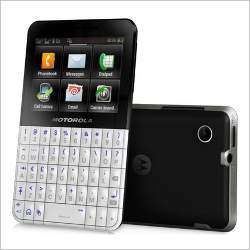 The Ex 119 is Motorola�s first ever touch and type input based phone and it has proven very successful for the company. The phone is widely liked by people for its performance and features.
The phone has a large five-row Qwerty keypad with separate keys for alphabets and numbers, which means that typing is much better than any other keypad with lesser number of keys. The display is a 2.4 inch capacitive touchscreen which is good for most things. The combination works well for people who are very active social media users and who text a lot.
Besides, the phone also has a 3 megapixel camera, GPRS, EDGE, Bluetooth and USB. The phone plays videos and has a 3.5 mm audio jack for earphones. There is an FM Radio, Opera Mobile Browser and expandable memory of 32 GB. The phone is convenient to use and has all the features you would expect in this price bracket.
###PAGE###
Nokia C3-00 (Price Rs 5,800)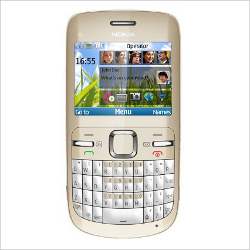 The C3-00 from Nokia is one of the most popular additions to Nokia's product range after the launch of E60 and E72.
The C3 came at a much lower price and offered smartphone-like functionality along with a very comfortable Qwerty keypad, making it a hit amongst the youth and business class alike.
C3-00 has a 2.4 inch display that performs quite well. The phone has a 2 megapixel camera for shutter bugs.
With 8 GB of expandable memory and great battery backup the Nokia C3-00 is an absolute joy to use, especially for people who email and text a lot.
The phone supports up to eight email IDs, and uses high speed data networks and WiFi.
Samsung Star 2 Duos (Price Rs 5,900)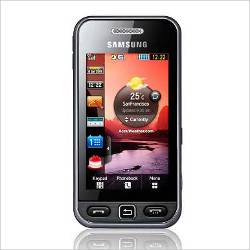 With the launch of the second generation star device, Samsung also decided that they will do something about the dual SIM fraternity as well and that was when the Samsung Star 2 Duos was born. As the name suggests, it is a dual SIM phone supporting GSM networks on both the SIM's.
It has a 3.2 inch capacitive touchscreen with TouchWiz 3.0 user interface, which is similar to the original Samsung Star. This implies that widgets can be customised for the Star II with the same settings as they have in the old Samsung Star. The new device, like its predecessor, has a 3 megapixel camera without flash.
What is new in Star II is WiFi 802.11 b/g/n connectivity, and greater focus on social networking. It has a widget called Social Hub that integrates the device's phone book and similar data with feeds from social networks like Facebook and Twitter. Star II also has multi-IM 2.0 which offers the flexibility to log into multiple IM accounts such as Yahoo, Google Talk, AIM, MSN and Facebook Chat through a single app.
###PAGE###
Spice PopKorn (Price Rs 5,700)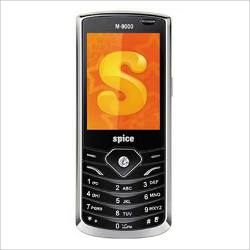 At a time when pico or pocket projectors cost nothing less than Rs 8,000, Spice has announced its hybrid feature phone – Spice Popkorn, which has a pico projector built into it for great mobile entertainment.
Popkorn M-9000 has a 6 cm QVGA screen that displays 262,000 colours.
The screen is not very big, but for watching movies there's the projector.
Popkorn M-9000 also features a 3.2 megapixel camera which offers decent performance for the price.
The device comes loaded with accessories including a pouch, external battery, power speaker and even a tripod stand.
Sony Ericsson Txt (Price Rs 6,000)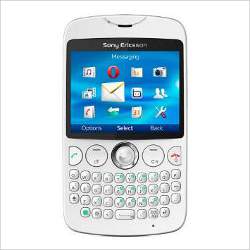 With a price tag of Rs 6,000, the Sony Ericsson Txt just barely makes it into our list but we are happy that it does. Txt is a basic feature device with nothing fancy to offer. What makes it a people pleaser is its simple yet practical set of features and design at a good price. Txt has a simple bar-shaped design which, according to many users, lasts longer compared to its bigger slider version Txt Pro. The design lasts because it has no moving parts and has a good quality body.
As for the display the Txt features a 2.55 inch 320 x 240 pixel LCD screen. It also has a 3.15 megapixel main camera but no front facing camera.
This is a good configuration for a feature phone. The camera performs decently although it misses flash and automatic focus.
Overall, Txt from Sony Ericsson is a delight for daily use.