Reduction in the prices of smartphones has changed the way people used to think about it. Earlier, what used to be luxury is ready today to take on a fight with laptops and computers alike for the added mobility they offer.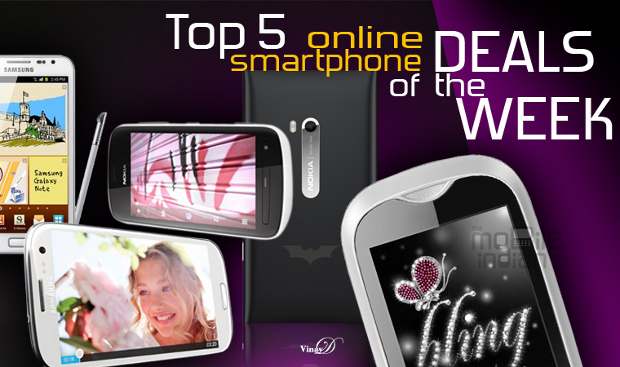 The smartphone basically lets users browse the web, read emails, view photos, watch movies, listen to music and do much more, easily, without the technical barriers that normal laptops or desktops bring along while being absolutely mobile.
So if you are also looking to buy a smartphone this week then here are some of the top smartphone deals available online, which will help you get the best bang for the buck you spend. The prices mentioned are approximate to the prices that are being offered by various online shopping portals across India.
Nokia PureView 808 (Rs 29,848)
The flagship Nokia Symbian smartphone 808 PureView comes with the highly accredited 41 megapixel image sensor camera which is by far the highest resolution ever to be supported by a smartphone. Bearing the f/2.8 aperture, this 41 megapixel camera promises 7728 x 5354 pixel images in breathtaking detail and variance along with full HD videos at 30 frames per second with Dolby surround sound.
Nokia 808 makes use of PureView Pro imaging technology that over samples the pixels captured by the image sensor for a perfect picture that has clarity and depth as well. To do all the calculations and that too without any lag Nokia utilizes a secondary or companion processor which has been tweaked for superfast image processing.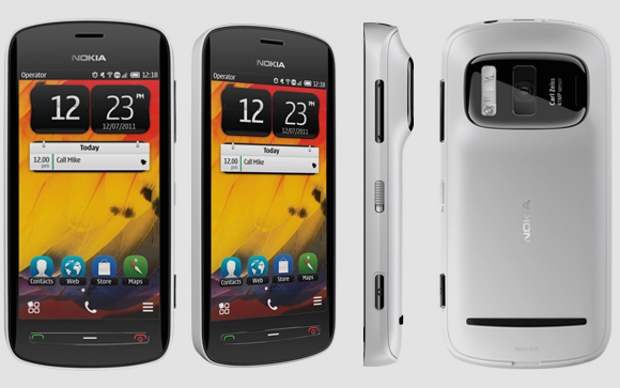 The Nokia 808 smartphone features a single core 1.3 GHz mobile processor, aided by a companion processor along with 512 MB RAM for optimal performance. It is based on the Nokia Belle operating system that is designed by Nokia for performance. The smartphone comes with 16 GB on-board storage and can support a 64 GB microSD card, which will come in real handy while recording high definition videos.
The retail price of this smartphone is around Rs 32,999 while the Nokia PureView 808 is available on ebay.in for a special price of Rs 29,848 which is by far its lowest price online.
###PAGE###
Samsung Galaxy SIII 16 GB (Rs 34,999)
This flagship phone of Samsung, Galaxy SIII, with its slim design and unique looks, has managed to win the hearts of users all across the globe. The device offers unparalleled performance along with great battery backup and utility, making it an object of desire for most people.
The Samsung Galaxy SIII has a 4.8 inch, 1280 x 720 pixel HD Super Amoled display with PenTile pixel arrangement (two sub-pixels per pixel) and about 306 pixels per inch. By default, this display supports 1280 x 720 pixel resolution and is hailed as the best display to ever feature on a smartphone.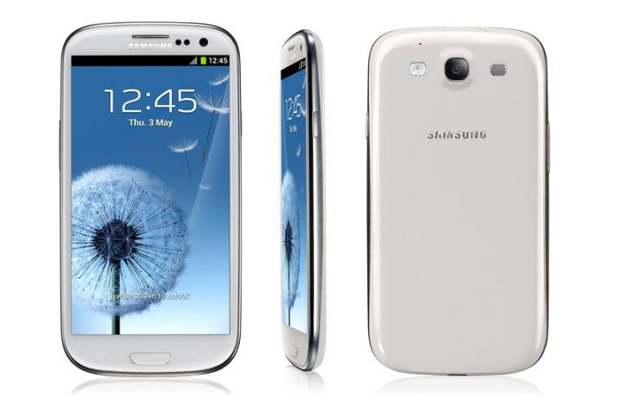 The Galaxy S III comes with a quad core 1.4 GHz Exynos 4 mobile processor running Android Ice Cream Sandwich and the new TouchWiz user interface integrated on it.
The retail price of this smartphone is around Rs 36,999 while the Samsung Galaxy SIII 16 GB is available on Shopclues.com for a special price of Rs 35,999. Along with that buyers can also make use of the promotional code "SCGAS3" while checking out to get an additional discount of Rs 1,000 on this device.
Samsung Galaxy Note N7000 (Price Rs 30,799)
When the Samsung Galaxy Note was launched it created a whole new category of Android devices known as phablets. Offering the functionality of a tablet while being portable like a smartphone, Galaxy Note N7000 is quite popular among Android aficionados.
Galaxy Note runs on a dual core processor clocked at 1.4 GHz. Along with that the Note also features the biggest display on a smartphone. It has a massive 5.3 inch pure Amoled display with a whopping 800 x 1280 pixel resolution that is enough for some true high definition gaming as well. Along with that Note also features a gyroscope sensor for near accurate level and motion sensing which really helps boost the experience multifold.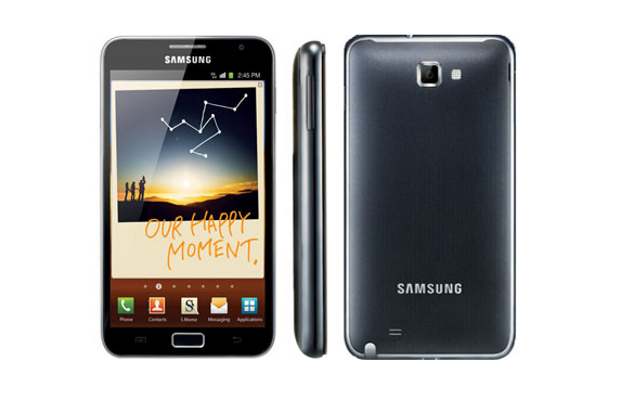 Google Android operating system gives this smartphone access to multiple free and paid applications, so the user will never run out of options. All this and the Note also comes with 16 GB of internal memory that takes care of storage for this device, plus there is the additional expandable memory too. There is an 8 megapixel camera at the back for imagery, plus there is a front camera for video calling, making this a compete device one would love to have.
The retail price of this smartphone is around Rs 34,999 while the Galaxy Note is available on Shopclues.com for Rs 30,799.
###PAGE###
Nokia Lumia Dark Knight Edition (Rs 22,799)
The limited edition Lumia 800 brings along a lot of preloaded content from the action movie The Dark Knight Rises. The content includes trailers, wallpapers and themes that have been specially crafted for the device and are inspired by the action movie; while its special Dark Knight logo-embraced body gives a sign of exclusiveness like none other.
The Nokia Lumia 800 Dark Knight has been priced Rs 1,000 higher than the normal edition Lumia 800, and it makes absolute sense for buyers, considering that there will only be 200 of these limited edition handsets available for sale throughout the country. The limited edition Lumia 800 Dark Knight comes only in black with a special Batman logo etched on the back.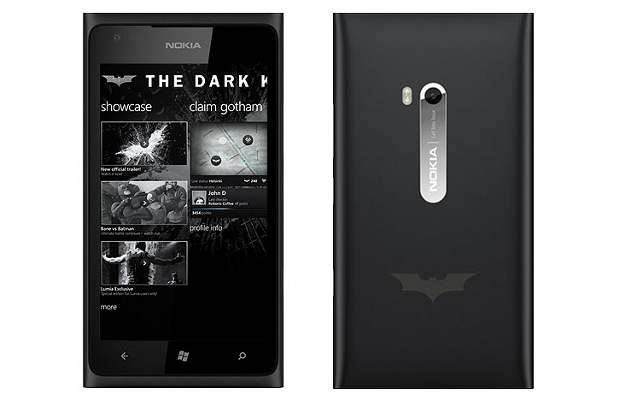 However, there is no change in the specifications and Lumia 800 Dark Knight also features a 3.7 inch Amoled display with WVGA 800 x 480 pixel resolution. It is powered by a single core 1.4 GHz Qualcomm Snapdragon MSM 8255 mobile chipset coupled with 512 MB RAM and 16 GB on-board memory. It also features an 8 megapixel camera with LED flash and Carl Zeiss optics. This camera is capable of recording 720p HD video at 30 frames per second.
The retail price of this smartphone is around Rs 24,999; while the Lumia 800 Dark Knight Edition is available on Snapdeal.com for a special price of Rs 22,799 which is by far its lowest price online. Along with that users will also get a complimentary Dark Knight Messenger bag with the purchase.
Micromax Bling 2 (Rs 3,550)
Micromax has always been interested in launching devices especially for ladies that offer functionality as well as looks. While the earlier Bling devices were feature phones the Bling 2 Android smartphone has really changed the game altogether. Well, although the phone is a bit dated it still remains desirable and very value for money. Encrusted with Swarovski crystals and a glossy white finish, Blink 2 looks amazingly beautiful but Micromax has decided to shed pink highlights, which was really a wise decision. The phone looks classy and is definitely an object of attention.
The Micromax Bling 2 comes with a 2.8 inch capacitive touchscreen that aids smoother operation. The resolution of the screen is on the lower side but the Bling 2 compensates for that with ample color vibrancy and image brightness.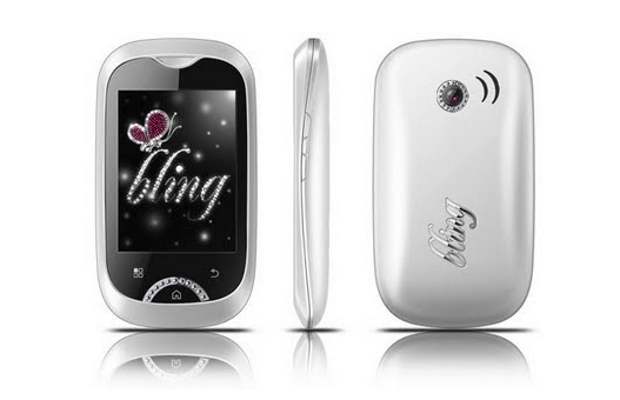 The 600 MHz processor of Micromax Bling 2 gives all the power needed for smooth operation as well as ample juice to support multitasking on Android 2.2 Froyo. It has a 3 megapixel fixed focus camera which clicks good images in daylight but the quality fails badly at night or in low light.
Bling 2 has one memory card slot which is expandable up to 16 GB, but it would be advisable to use 4 to 8 GB external memory to ensure smooth usage. The device has a 3.5 mm jack for headset and audio connectivity.
The retail price of this smartphone is around Rs 6,999 while the Micromax Bling 2 is available on ebay.in for Rs 3,599 only.