With number of new smartphone models hitting the market, the devices launched barely six months ago have seen some price drops. There is hardly any significant change at the entry level devices, but most of the changes were spotted for the smartphones costing more than Rs 10,000.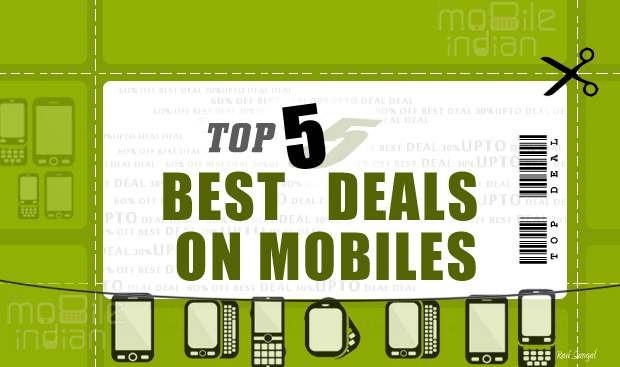 Here is our list of top five smartphones one can find a good deal on.
Samsung Galaxy Nexus GT-I9250 (Rs. 22,990)
Launched last year with much fanfare, the Galaxy Nexus features a 4.65-inch Super Amoled capacitive display with Oleophobic coating that resists finger-prints. By default, this screens has 316 pixels per inch and supports 1280×720 pixel resolution. Apart from great screen, this pentabend network supporting smartphone has the gimmicky face-unlock feature.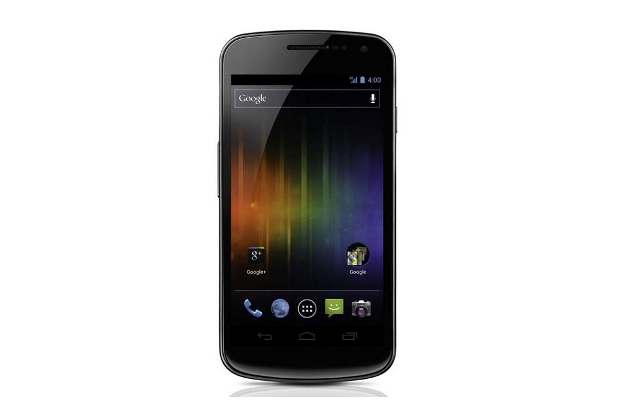 Samsung has used a dual-core 1.2 GHz TI OMAP 4460 mobile processor with modern graphics chip. Added to that is the 1 GB RAM that makes the latest Android 4.0.4 Ice Cream Sandwich update run smoothly on it. At the back lies a modest 5 megapixel camera which might be bit underwhelming despite of its 1080p HD video recording capabilities.
The Galaxy Nexus was internationally launched for about Rs 38,000 and earlier this month Samsung India announced that it wouldn't be available officially in India. For those who are tempted to buy this amazing device can purchase it for as low as Rs 22,990 from websites such as ManiacStore or eBay India but you may only get 6 months sellers warranty.
###PAGE###
HTC ChaCha (Rs 9,699)
The ambitious touch and type Facebook smartphone arrived with quite a hustle, featuring dedicated hard key for Facebook with the social network deeply integrated in the Android 2.3 Gingerbread update with the HTC Sense user interface. Featuring a Qwerty keypad with spaced keys, the ChaCha also has a 2.6-inch touchscreen display and 512 MB RAM. One can add up to 32 GB portable storage since the default mobile storage is not enough.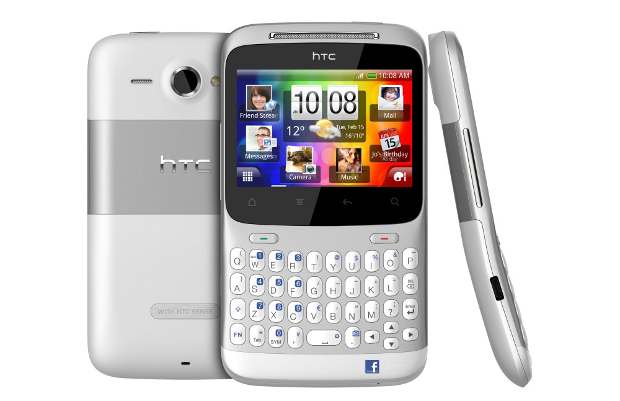 HTC ChaCha features the Facebook integration which means you can directly share any status update, link or photo on Facebook by pressing the dedicated key. You have to login into Facebook just once when the phone boots up. This phone has 5 megapixel camera at its back with autofocus and LED Flash. Other features of the ChaCha include WiFi, Bluetooth 3.0, Stereo FM, GPS, Accelerometer and proximity sensor. It features mere 1250 mAh battery which doesn't do the justice considering the continuous Facebook usage on the phone.
HTC had introduced the ChaCha for Rs 17,500 in India last year and now it is available for as low as Rs 9,700 from Saholic and eBay.
Motorola Razr XT910 (Rs 25,999)
Motorola Razr XT910 is a beautiful smartphone that was launched about six months ago and has great form factor. The back of the Razr XT910 is made off strong Kevlar plastics while the front has a Corning Gorilla Glass technology based Super Amoled display. Flaunting the 4.3-inch touchscreen, this smartphone by default supports 960×540 pixel resolution.
Motorola Razr XT910 is also currently thinnest smartphone available in the India market featuring a dual-core 1.2 GHz TI OMAP 4430 mobile processor with PowerVR SGX540 graphics chip. The only bump at the back is for the 8 megapixel camera sensor with autofocus and LED Flash support. This camera is good enough to capture full HD videos. In the front, there is a secondary camera for video chat.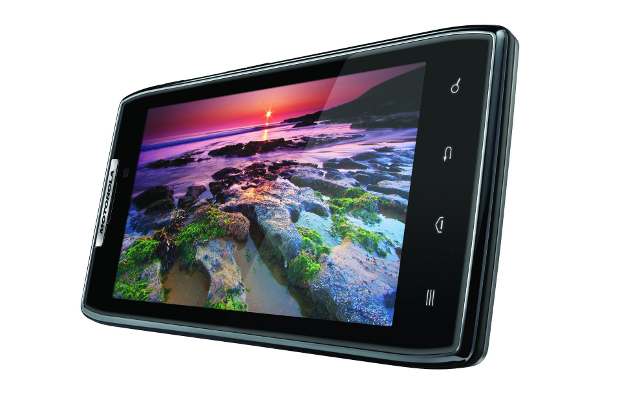 By default, the Razr comes with Android 2.3 Gingerbread operating system but Motorola is expected to release the Android 4.0 Ice Cream Sandwich for it soon.
Motorola had introduced the Razr XT910 in India for Rs 33,990 back in November last year, but now the same smartphone can be purchased for as low as Rs 25,990 from online websites like Sulekha or BuyThePrice.com.
###PAGE###
Nokia N8 (Rs 17,399)
Nokia's one of the most popular device with great imaging optics is undoubtedly – Nokia N8. Featuring a models 3.5-inch touchscreen display, Nokia N8 has a 12 megapixel camera that uses Carl Zeiss optics and has a powerful Xenon Flash. In terms of imaging, this smartphone is still the ruler till its big daddy Nokia 808 Pureview smartphone arrives.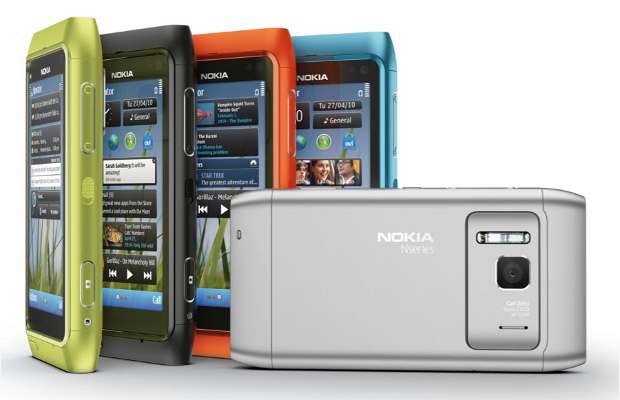 Nokia N8 can support the latest Symbian Belle update and has a smooth 680 Mhz ARM 11 based mobile processor. Of course, the hardware does appear aged but the amount of applications such as Gravity and Molome does make it look fresh and neat. Mobile imaging enthusiasts still prefer this smartphone for its continuous autofocus involved 720p HD video recording capability.
This smartphone was launched in India for Rs 26,259 in October 2010 but now can be purchased for as low as Rs 17,400 from Sulekha.com or BuyThePrice.com.
Motorola Defy Plus (Rs. 13,900)
Motorla had introduce slightly updated version of the Defy and brought it with IP67 cerification to make it dust and waterproof for up to one meter for 30 minutes. The Motorola Defy Plus indeed is the smartphone for Indians who can use it in any season and myriad demographical environments. Its Corning Gorilla Glass based 3.7-inch touchscreen display supports 854×480 pixel resolution.
This Defy Plus model comes with a 1 GHz mobile processor and 512 MB RAM to run the Android 2.3 Gingerbread smoothly. As of now, there is no word on whether this model will get Android 4.0 Ice Cream Sandwich update or not but it is certainly being considered.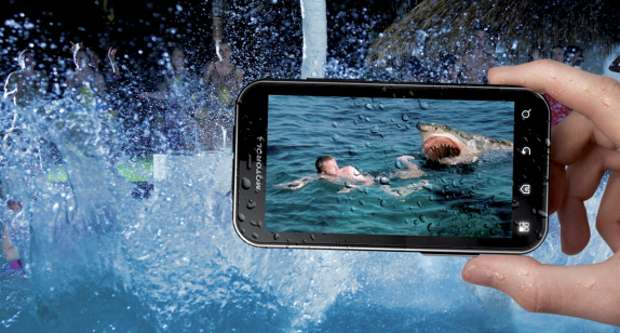 At the back, the Defy Plus has a 5 megapixel camera with LED flash and auto focus. With internal memory of 2 GB one can add up to 32 GB memory card to expand the storage. This dust proof and water resistant smartphone features a 1700 mAh battery which ideally should provide great run times.
Launched at Rs 18,990 in India, this phone can be purchased for as low as Rs 13,900 from Sulekha.com or BuyThePrice.com.