Earphones come in different shapes and sizes but, the one that's quite popular is the neckband style. As result, the market is stuffed with a lot of neckband style earphones and choosing the right one could be challenging. Hence, it this article, let's have a look at the five best neckband style earphones under Rs 5000 that you can buy right now starting from the low-cost ones all the way up.
U&i Desire Series Wireless Neckband
The U&i Desire Series Wireless Neckband is priced at Rs 2,199 and is available in 5 colour choices — White, Black, Blue, Green, and Purple.
Based on Bluetooth V5.0, these earbuds support distortion-free audio up to 10 meters of connectivity from the source. And sporting a 250mAh internal rechargeable battery, the U&i Desire can perform up to 36 hours non-stop.
And even when you need to, the Type-C input will help you top up the battery in no time. You can control your smartphone music, volume, and assistant with ease using the control panel that is ergonomically designed for instant reach. Lastly, the frame is crafted using premium, and lightweight, ABS and Silicone materials that offer high resistance to sweat and water.
Dizo Wireless Dash
The Dizo Wireless Dash have been launched on May 18, 2022 at an introductory price of Rs 1299. It will be available from Flipkart for the first time on May 24th. After sale day, it will be available for Rs 1599. The earphones come in Classic Black and Electric Blue colours.
As for the features, the Dizo Wireless Dash neckband feature an 11.2m audio driver based on the Bass Boost+ algorithm. They also come with Bluetooth 5.2 to connect to devices, SBC audio codec. For battery life, the company claims that the new Dizo Wireless Dash will come with 30 hours of music playback on a full charge. The earbuds also support fast charging via a USB-C port.
Further, it will come with DIZO's first Blink Charge feature, which helps the earphones give you 10 hours of music playback with just 10 mins of charge. It has a Kevlar texture design and comes with skin-friendly silicone band makes it comfortable to wear.
Furthermore, Dizo Wireless Dash earbuds support Instant Magnetic Connection, one can clip them together to power off and save battery and separate them to continue the track or directly answer a call.
The earphones come with 88ms Super Low Latency Gaming Mode that boosts the earphone's performance during competitive games. The earbuds support ENC for clearer calls. They have smart controls using a single button which can be pressed once to Play/Pause music, double press to skip to next track, and more.
Inbase Urban X2i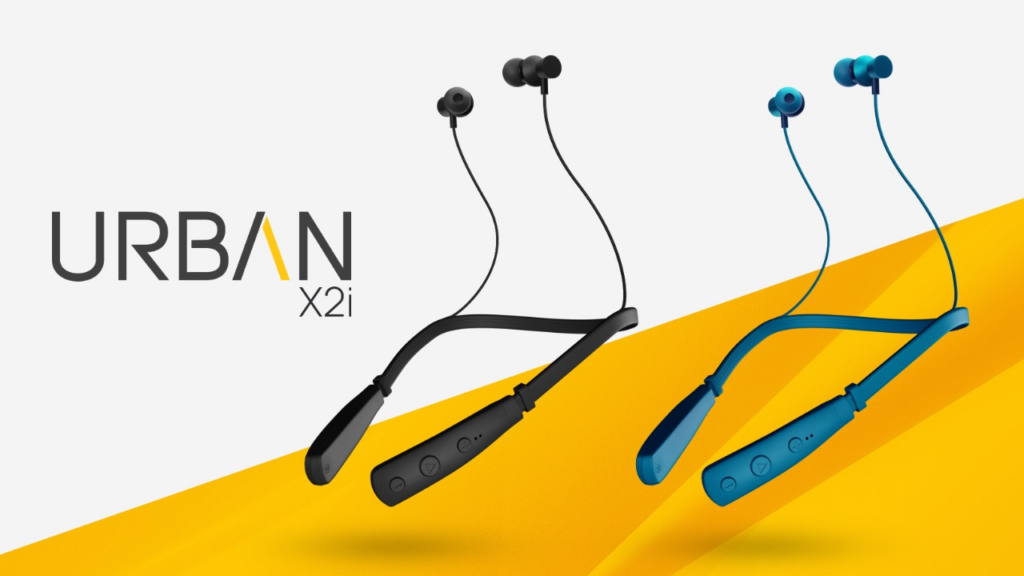 These neckband earphones come at a price of Rs 2,999, and are backed with a 1-year warranty. Urban X2i available in two colours – Black & Maya Blue. The neckband is water & sweat-resistant, that makes it ideal for wearing while working out or even if its raining. It has an adjustable cable along with a collar design body so you can wear it all day without any stress.
Urban X2i neckband has the control panel buttons at hand so you can conveniently adjust the volume, change tracks, answer calls or summon your voice assistant. Moreover, the earbuds are designed with a metal body and incorporated with magnets that allow for instant play and pause, while also minimizing cable clutter.
The Urban X2i neckband is packed with rugged 10mm Titanium drivers, which according to the company can create enhanced sound clarity with "excellent highs and deep bass, and is fine-tuned for clear vocals". And based on the latest Bluetooth V5.0, you can ensure stable connections of up to 10 meters.
A highlighting feature of the Urban X2i neckband is the built-in TF card support that others in the wireless neckband category don't offer. You can now plug in a micro SD card loaded with your favourite MP3 playlist and listen to them wherever and whenever you need it, even if you don't have your smartphone around.
And lastly, the onboard rechargeable battery gives you a 24 hour playback time for music and calls while offering 200 hours of standby time when not in use. With fast-charging, you a 2-hour connection to your charger will top-up the battery for another 24 hours of music
pTron Tangent Urban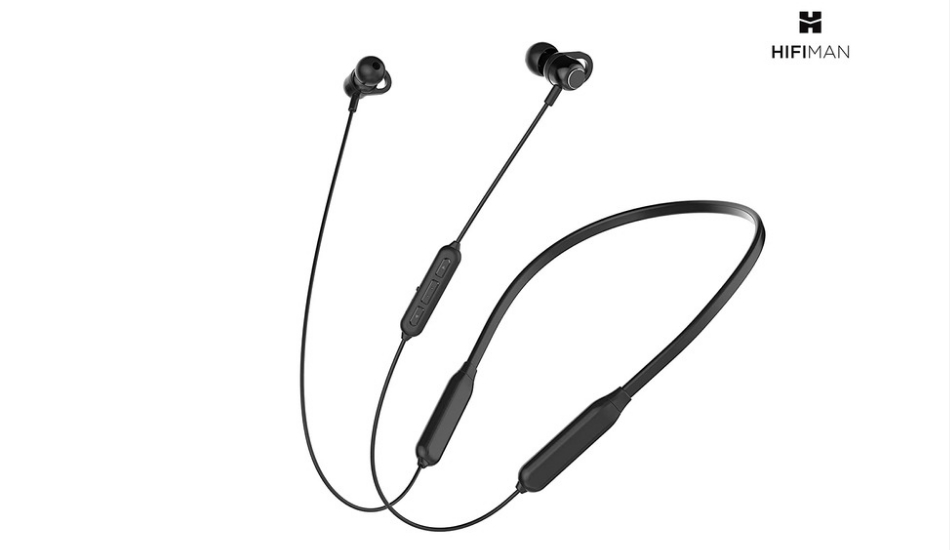 pTron Tangent Urban comes at a price of Rs 799 and in three colours – Fav Black, Ocean Green, and Magic Blue. Tangent Urban wireless neckband earphone are engineered with proprietary AptSense Technology for exceptional gaming experience. The company has claimed that the new earphones offer 60 hours of battery life on a single charge.
The earphones are equipped with the Bluetooth v5.3 for fast & seamless 1-step pairing with any device. Further, the earphones are packed with TrueSonic Bass Boost Technology including 10mm dynamic drivers and EQ.
The sleek and versatile Tangent Urban with magnetic locking IPX4 rated ear-tips design is tailored for sports and active lifestyle. With USB C Quick charging capabilities, the neckband offers 4 hours of play in just 10 mins of charge. The neckband features easy and durable button controls to control music & calls and activate voice assistant.
Lastly, Tangent Urban are equipped with Dual Device connectivity, so that they can be used for online conferences, meetings, classes, and remote offices indoors or outdoor.
Ubon CL – 3880 Rock series
These magnetic sports wireless neckband will be available at a retail price of Rs 3,599. The neckband claims battery life of up to 50 hours non stop playtime on a single charge along with an HD audio quality. The UBON wireless neckband comes with a standby life of 500 hours with TF Card Support.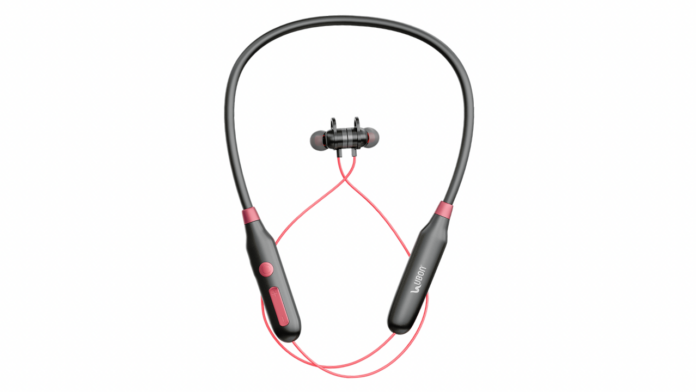 The earbuds come with a 'magnetic instant connection' feature that turns the earphones on when you separate the magnetic earbuds. Separating the earbuds also turns on pairing automatically and if the earbuds are already paired with a device, this action will connect them automatically.
The magnetic power of this neckband builds a better support in all circumstances, avoiding the product from any further damage. It also provides passive isolation as it successfully eliminates ambient noises along with a built-in-mic facility for call connectivity.
The Ubon CL – 3880 Wireless Neckband features Bluetooth v5.0 and it is compatible with both Android and iOS devices. Besides, it is chargeable via type-C interface.