Not often we find good mid-range smartphones available at attractive prices even after six months of its launch. Since India remains price sensitive mobile market, we get to see the fluctuations in the pricing ever couple of weeks. With the rampant growth of e-commerce, the offline stores face challenge to sell their stock and at times are forced to offer best price compared to that listed online.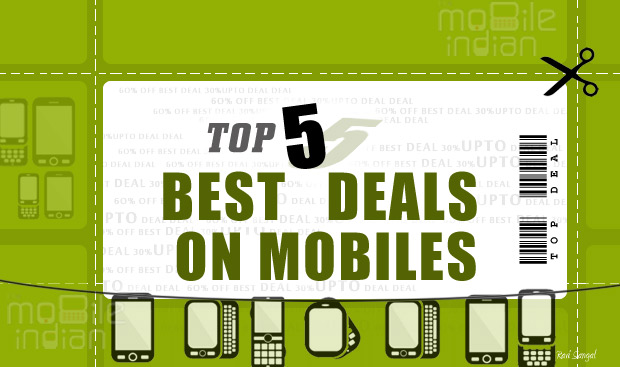 With the new designs and mobile interfaces luring you every day, it is quite an expensive affair to own a smartphone that provides one. Nonetheless, the companies are aware of that and offer decent mid-range to budget smartphones that promise almost same experiences. Here is a list out of five best smartphone deals which you can go through and choose the device best for you. Do note that these deals may not last for weeks.
Nokia 808 PureView
Nokia 808 PureView has certainly created lot of buzz amongst the consumers, especially those aspiring to have great mobile camera bearing smartphone. The 808 PureView features a 4-inch Amoled ClearBlack display with 360×640 pixel resolution. Though the phone looks stubby, it packs a 1.3 GHz ARM11 architecture based mobile processor and 512 MB RAM to run the Belle Feature Pack 1 update smoothly on it.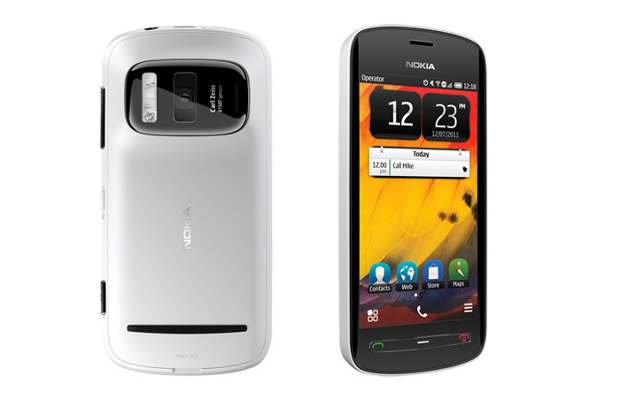 The main highlight of this smartphone is its 41 megapixel image sensor with Carl Zeiss glass optics and powerful Xenon Flash. You can click great quality images with so much to experience with on the camera software – all thanks to PureView technology. This smartphone was launched for Rs 33,899 but there is an exclusive offer at IndiaTimes Shopping. The e-commerce portal is offering Pure View 808 for Rs 29,754 along with Nokia 500 Symbian Belle running smartphone absolutely free .
###PAGE###
Nokia Asha 311
Nokia recently introduced this Series 40 based full touchscreen mobile phone with smartphone like features. The new Asha 311 indeed is like a dream come true for the budget mobile phone aspirants. Inside the Asha 311 rests a 1 GHz ARM11 architecture based mobile processor and 128 MB RAM. At the back lies a modest 3.15 megapixel camera to shoot photos. The Asha 311 has 3-inch capacitive touchscreen display, which has been built with Corning Gorilla Glass for strength, offers 240×400 pixel resolution.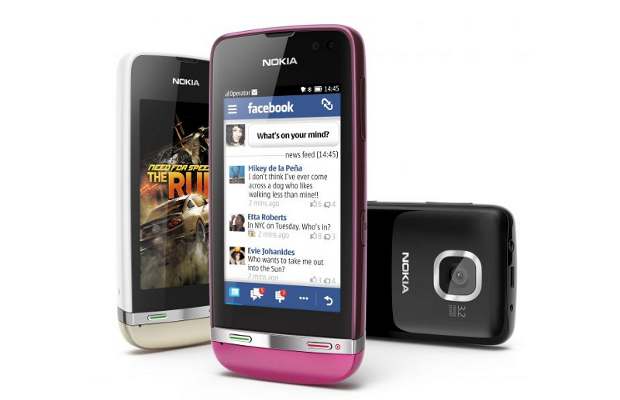 The Symbian Series 40 on this device looks totally different with a menu drawer, shortcut screen and notifications tray with music controls. So you get almost all smartphone like features at a minimal possible cost. The user interface also takes cues Swipe gesture cues from the Nokia N9 user interface. The native mobile browser has been optimised with shortcut placeholders to popular content such as News, Cricket, Videos and so on.
Nokia Asha 311 was formally announced for Rs 7,139 and you can now purchase it for as low as Rs 6,170 from Ebay India with bill and warranty. Else you can try grabbing one for Rs 6,324 from BuyThePrice.com website.
Nokia Lumia 610
This Windows Phone 7.5 Mango based smartphone may be little out of your reach but the Nokia Lumia 610 is a perfect smartphone for those who have limited needs from the hardware and are looking for mobile with good email system on it.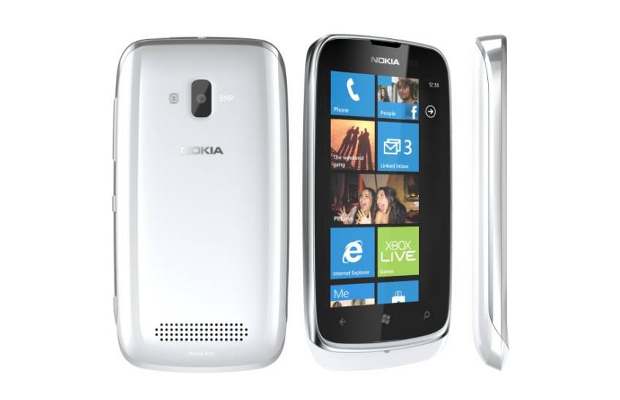 The Lumia 610 offers a 3.7-inch capacitive touchscreen with 480×800 pixel resolution. The Corning Gorilla Glass technology built screen is tough and can bear the normal wear and tear. Besides 3G network support, it has WiFi and will let you enjoy games from the Microsoft Xbox LIVE Hub and Marketplace. At the back it has a 5 megapixel camera with LED flash and capable enough to record a720p HD videos. But there is no front facing camera and we believe you can live without it. Packing a 1300 mAh battery, the Lumia 610 promises decent battery life of about 9.5 hours on 3G which is amazing. You can also enjoy the Lumia exclusive Nokia apps such as Nokia Drive, Nokia Maps, and others.
Nokia had introduced the Lumia 610 for about Rs 12,999 in India. You can now purchase it for about Rs 11, 790 from Ebay.in or from Adexmart.com website.
###PAGE###
Sony Xperia Pro MK16i
Sony Mobile has introduced several new Xperia NXT series smartphones but many still aspire for a good Android smartphone with full Qwerty keyboard. That is where the strength of the Sony Xperia Pro lies in offering a 3.7-inch touchscreen and a Qwerty keyboard. The Xperia pro's capacitive touchscreen display supports 480×800 pixel resolution which is basically now a standard amongst Android smartphones.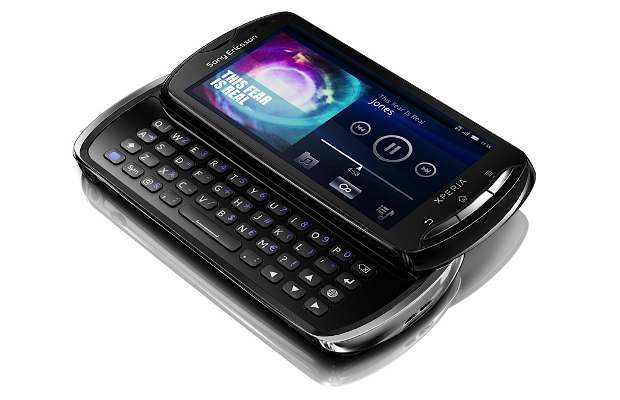 The slide-out Qwerty keyboard with well spaced keys adds more comfort for those who always miss the tactile feedback. Under the chassis, Xperia Pro accommodates a single-core 1 GHz Qualcomm MSM8255 Snapdragon mobile processor along with 512 MB RAM. The Xperia Pro sports an 8.1 megapixel Sony Exmor R image sensor with LED flash and autofocus. Capable of recording 720p HD video, the camera also offers continuous autofocus. The front facing 0.3 megapixel VGA camera is good enough for video calling. The Xperia pro runs Android 2.3 Gingerbread out of the box and now the company has released the Android 4.0 ICS update for the same.
Sony Xperia Pro was launched in India for Rs 23,000 and now can be purchased for as low as Rs 12,650 from Ebay.in with full year of dealer warranty.
Sony Xperia U
Sony had introduced this mid-range smartphone with 3.5-inch touchscreen display and a dual-core mobile processor. With the Xperia NXT design styling, the Sony Xperia U certainly is a desirable and quite a pocketable smartphone with powerful hardware. Inside its 12 mm thick chassis, the Xperia U packs a dual-core ST Ericsson U8500 mobile processor with Mali-400MP mobile graphics chip. This is the same graphics chip used in the Samsung Galaxy S II smartphone.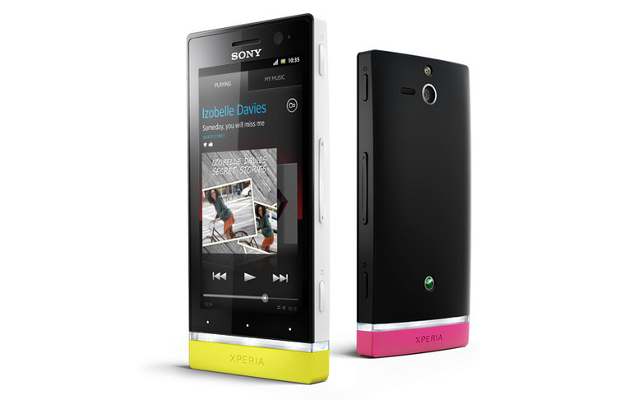 Though it comes with Android 2.3 Gingerbread on it, Sony Mobile has promised to release Android 4.0 Ice Cream Sandwich for this smartphone. The bottom chin of this smartphone can be swapped with the same one in other colors. At the back it offers 5 megapixel camera with LED flash and capability to shoot 720p HD videos at 30 frames per second. In the front lies a 0.3 megapixel camera for video calls. Packing slew of Sony's proprietary software and hardware technologies, the Sony Xperia U was launched at Rs 17,399 for India and now can be purchased for as low as Rs.13,390 from Ebay.in website or little higher from Adexmart.com website.