Media players on Android devices tend to increase the utility of any given device multifold, be it a tablet or a smartphone. The only problem is finding the best one that could offer you all the features while keeping the device running the way it is. If you are looking for the best media players available for Android today this is where your search ends.
Real Player
Since the beginning of multimedia usage in computers Real Player from Real Networks has been at the pinnacle of the domain. The player offers media playback for audio files, video files, images and even network streaming all rolled into one. It is now also available for Android devices.



Real Player is the best way to search, discover and play online and on-device videos on your Android device. The application supports nine languages and its popular features include online video search, an intuitive user interface, widgets, equalizer, lastFM scrobbling, metadata editing and optimized graphics for high-res devices.
The player lets users control their media even while the device is locked, and supports media control keys and accessories as well. Users can select and save custom equalizers as well as use cross fading between music files for seamless enjoyment.
###PAGE###
VLC Media Player – Beta
A beta version of the world popular Video LAN Client, which is popularly known as the VLC Media Player, is now on Android.
Currently, the Google Play Store offers several video playback apps that are stand alone or depend on certain codec packages for video playback. VLC Player application, on the other hand, comes with integrated support for codecs, and therefore provides better video playback than most video players, without the need of downloading codecs for different video formats.


Along with that the VLC Player also supports a large number of audio and video formats as well and is very light on system resources, thus enabling even faster playback than the default audio/video applications.
The VLC Player application supports Android devices running version 2.1 up till Android 4.0, providing support for most devices. This app is in beta phase and might have a few bugs.
Mobo Video Player Pro
With extended storage capacities, smartphones today have become perfect multimedia devices that allow users to carry a whole world of entertainment with them wherever they go. Today, a large number of file formats have come up that allow videos to be compressed in smaller file sizes allowing more videos to be stored.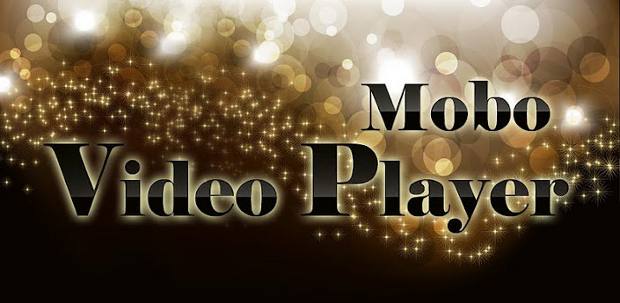 Mobo video player is the prefect tool when it comes to video playback on Android devices. Mobo supports all the popular audio/video formats without any conversion so all you need to do is get the video on your device and just play it. Its smart core technology automatically detects formats and optimizes playback and results in better quality videos.
Also, if you have a couple of videos that you do not want others to access then the Mobo player can help you to hide videos as well.
###PAGE###
PlayerPro Music Player
PlayerPro is one of the most heavily customized and frequently upgraded music players available. The best part is that PlayerPro is both – music and video player, so you can enjoy both features on just one app. Designed to be fast and beautiful, PlayerPro offers everything that any average music player offers: track listing, search, playlist and more.
The full version of PlayerPro offers some fantastic features such as saving the lyrics to the music files as ID3 tag information. This app has several skins that can be downloaded and used as the theme or layout of the player, and there is also the nifty sleep timer feature.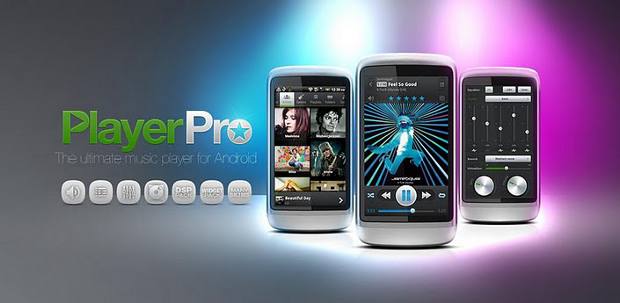 PlayerPro, which supports swipe gestures, also offers two different lock screen widgets and several home screen widgets. This is one of the rare apps that offers social media support to share track information over Twitter, Facebook or Picasa.
By default, PlayerPro comes as a 7 day trial, and if you like it you can purchase it for Rs 280.
Archos Media Player
In the world of media players and entertainment centric tablets, Archos is a well renowned name. The critically acclaimed Archos Media Player app offers an uncompromised multimedia experience with hardware accelerated video decoding support for most devices and audio/video formats. The application also offers the ability to play content from any computer/network storage in your local network or from an external USB storage device.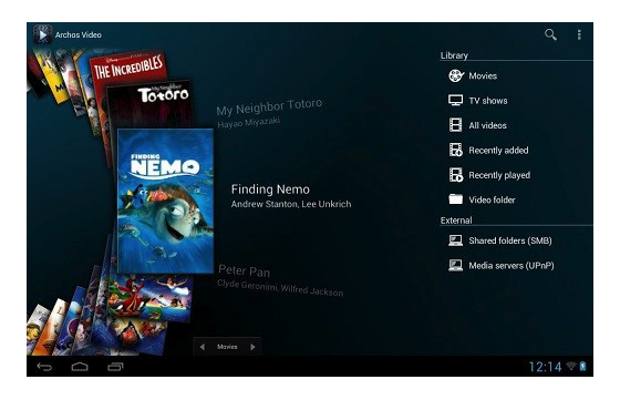 To offer a more exciting experience the application allows automatic online retrieval of movie and TV show information with poster and backdrop for both local and network content, and it also comes with an integrated subtitle downloader.
The application works on all Android devices based on Android Ice Cream Sandwich version 4.0.3 and above. This is an ad-supported application. Interested users can visit the Google Play Store and get the application for their device.