In the midst of big names such as Android, Windows Mobile and Symbian, little do people know about Samsung's bada operating system, which is creating its own league of fans and followers. Samsung bada was originally developed and adopted by the company for self-reliance, and bada is now slowly but surely catching up with the competition.
bada app store has a wide number of applications in its arsenal and it's very difficult to choose the right one from the bunch, especially a free application that can really help. So here we have a list of the top five applications of Samsung bada that every user must have on his phone.
Battery Magix
When it comes to smartphones, people are always sceptical about how long their battery will last, and often restrain themselves from using their device to the fullest. If you have also faced a similar problem, you should try Battery Magix.
This application estimates current battery status and tells the user how long his phone's battery will last while doing different things such as browsing the web, and playing music and video etc.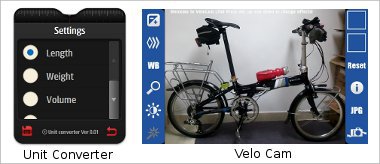 Unit Converter
In a bid to address our ordeal in converting units of measurement such as metre to centimetre or from kilogram to pound, bada has incorporated a Unit Converter app.
This handy utility helps in converting various units of length, weight, volume and temperature etc.
Velo Cam
Using a camera can be quite a task especially on present day smartphones, which have multiple layers of menus for various options and tweaks. This application on Samsung's operating system, known as Velo, tweaks the camera and brings all the options to the homescreen so that users don't need to scroll through extensive menus.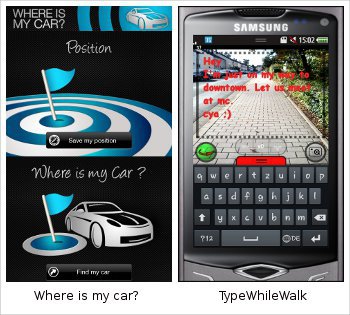 Where is my car?
How many hours have you wasted looking for your vehicle among hundreds of others in a parking lot? This app, called 'Where is my car ', is a GPS based application that allows users to remember the exact location of their car while parking so that the location can be accessed easily when they are done shopping, and are carrying a load of bags.
TypeWhileWalk
One thing that we would all love to do is SMS while walking. Alas, this might land you in a ditch or in front of a speeding vehicle.
Well, not any more, with the TypeWhileWalk application, bada users can easily see what's in front of them. This application uses the phone's camera to project what's in front of the user, on the screen, on which he is typing to glory.